Quentin Tarantino is glad Halloween celebrates his film costumes when the Oscars don't
"I've always considered that maybe the greatest award"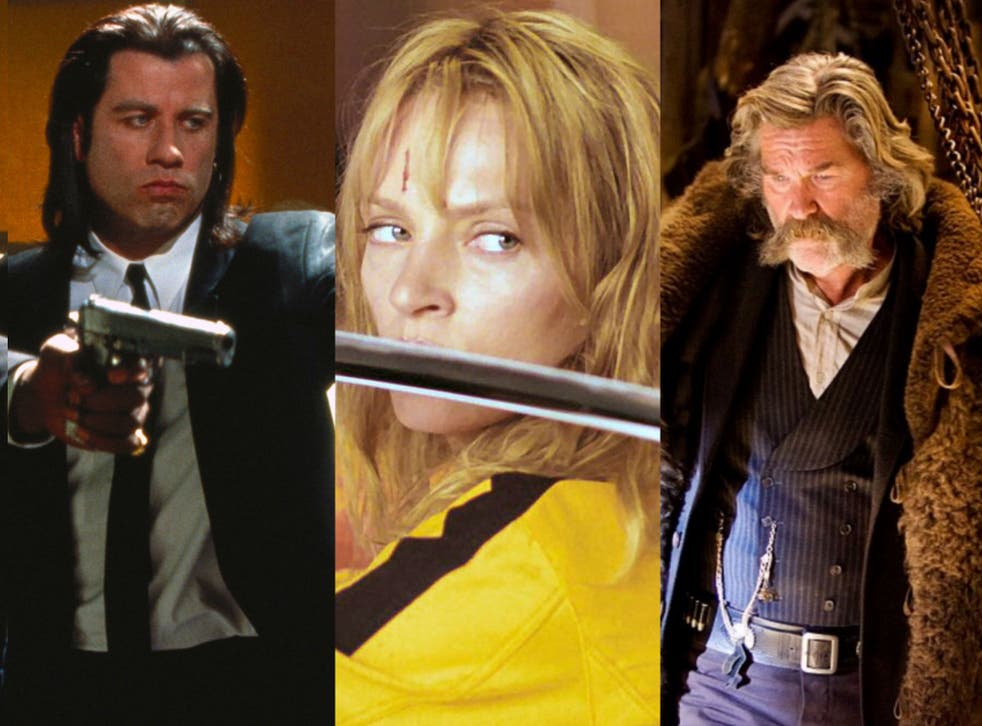 Whether or not you like Quentin Tarantino's films, there's no denying he has a good eye for an iconic costume.
Whether it's Pulp Fiction's Vincent Vega or The Bride from Kill Bill (well, every single character from Kill Bill), each is instantly recognisable, even to those you haven't seen the film they appear in; and yet, none of his films have ever been nominated in the Oscars' Best Costume category.
No stranger to biting his tongue, the filmmaker - collecting his award for distinguished collaborator at the Costume Designer Guild Awards on Tuesday evening (23 February) - called out the Academy Awards (despite having won twice for Best Screenplay).

The Guardian reports how The Hateful Eight filmmaker said: "None of my costume designers have ever been nominated for an Oscar, 'cause I don't do period movies that have ball scenes with a hundred extras in them."
He then added, with typical Tarantino élan: "But we do have something else - we have Halloween parties."
"For the last 20 years," he elaborated, "I see a white guy and a black guy dressed as Jules and Vincent [from Pulp Fiction]. I see a girl with blonde hair wearing a yellow track suit with black trim; to tell you the truth, I've always considered that maybe the greatest award."
Actors you think have won Oscars but haven't

Show all 14
Other winners from the annual event in LA included Beasts of No Nation and Mad Max: Fury Road for excellence in contemporary film and excellence in a fantasy film, respectively.
The lifetime achievement award went to Ellen Mirojnick (Fatal Attraction, Wall Street) who currently works as a costume designer on HBO series The Knick, for which she also won an award.
Join our new commenting forum
Join thought-provoking conversations, follow other Independent readers and see their replies