The Independent's journalism is supported by our readers. When you purchase through links on our site, we may earn commission.
Quentin Tarantino's Star Trek will be R-rated
'Live long and motherf**king prosper'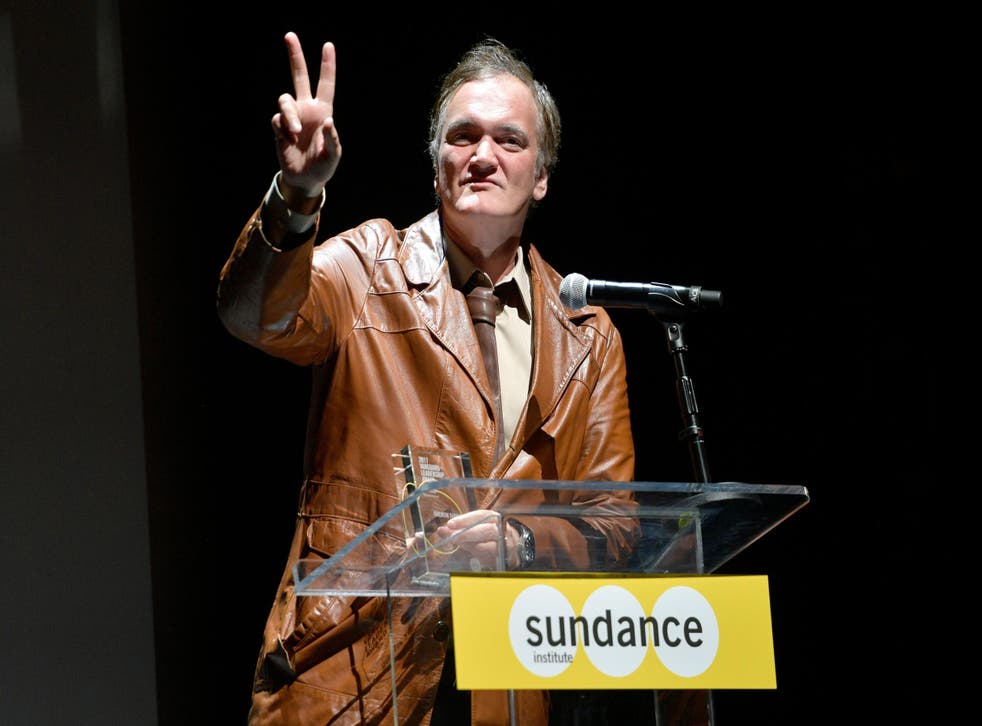 This strange news is only getting stranger.
Entirely expected of him, of course, but Deadline is now reporting that Quentin Tarantino has required that the Star Trek film he pitched to J.J. Abrams and Paramount be R-rated.
The director has already met for several hours in a writers room with The Revenant's Mark L. Smith, Godzilla vs. Kong's Lindsey Beer, Iron Man 3's Drew Pearce, and The Simpsons' Megan Amram to kick around ideas and determine who gets the job. Smith is, however, reportedly the frontrunner.
Paramount is clearly banking on the fact Deadpool broke somewhat of a barrier in R-rated films landing major box office numbers, which has kept many a project PG-13 in the past.
Once Tarantino and Paramount pick their screenwriter, they'll be busy putting the director's ideas to page while he's off filming his next project: his film about a struggling actor backdropped to the Manson Family murders of 1969.
Follow Independent Culture on Facebook for all the latest on Film, TV, Music, and more.
Register for free to continue reading
Registration is a free and easy way to support our truly independent journalism
By registering, you will also enjoy limited access to Premium articles, exclusive newsletters, commenting, and virtual events with our leading journalists
Already have an account? sign in
Register for free to continue reading
Registration is a free and easy way to support our truly independent journalism
By registering, you will also enjoy limited access to Premium articles, exclusive newsletters, commenting, and virtual events with our leading journalists
Already have an account? sign in
Join our new commenting forum
Join thought-provoking conversations, follow other Independent readers and see their replies