Reporter confuses Star Wars' Rebel Alliance with al-Qaeda
The Alliance is based predominantly in Coruscant, not the Middle East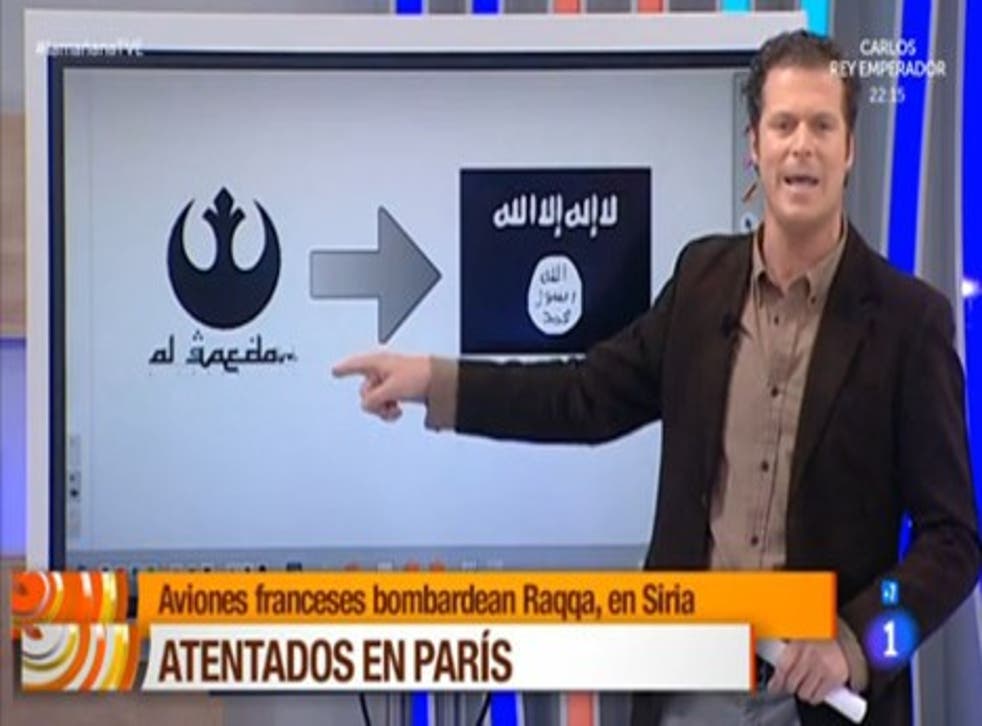 A Spanish news reporter got his Jedi and jihadis mixed up during TVE's morning news show La Mañana on Monday, pointing to a symbol that belonged not to a militant organisation but Disney.
Jota Abril was discussing France's missile strikes on the Syrian stronghold of Raqqa in the wake of the Paris terror attacks, when the erroneous logo came up on the screen behind him.
"[Raqqa] was one of the first cities taken in 2013 by terrorist groups, but terrorist groups from al-Qaeda," he said, pointing to it.
The logo in fact belongs to the Rebel Alliance though, the interstellar faction responsible for destroying the Death Star.
The gaffe was picked up by another Spanish reporter, and Abril ended up having to apologise, writing on Twitter: "This morning I confused a logo in an explanation during the programme. My own fault. I am sorry if it offended anyone."
Join our new commenting forum
Join thought-provoking conversations, follow other Independent readers and see their replies