Run For Your Wife: Is this movie the biggest turkey ever filmed?
In 1983 Run For Your Wife was a funny show. In 2013 it looks like the ultimate big-screen flop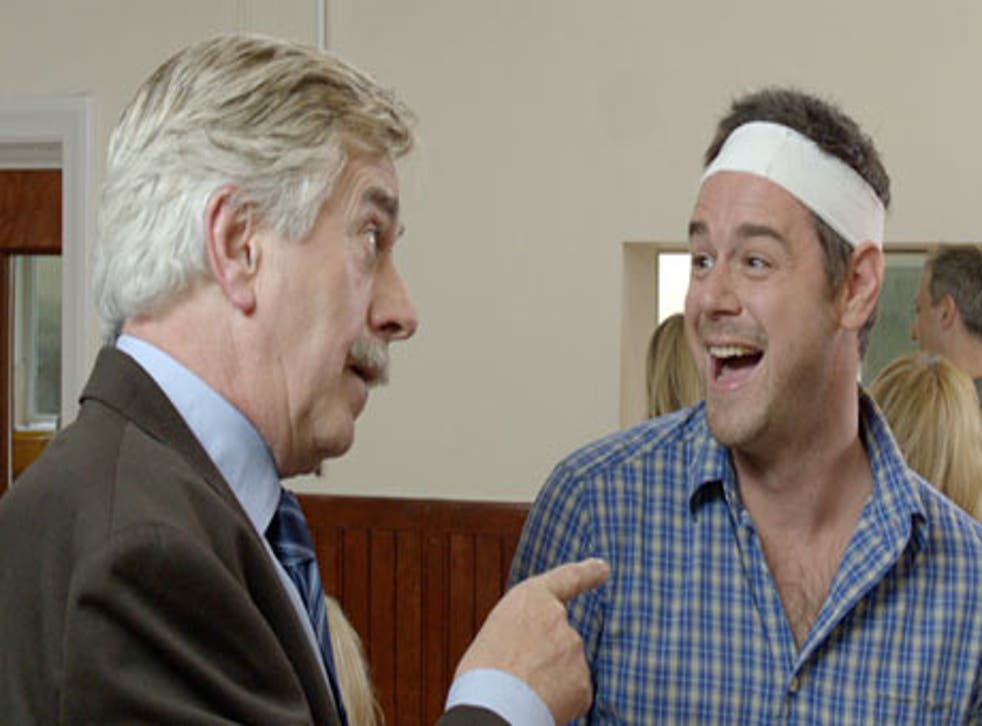 You wait years for the "worst film in history" and then two contenders come along at once. Just weeks after star-studded Hollywood effort Movie 43 was panned as the "Citizen Kane of awful", a new British film is being hailed as an even bigger turkey.
Run For Your Wife, which stars Danny Dyer and Dame Judi Dench, was released on Valentine's Day, with a trailer heralding it as "the laugh out loud film of the year".
But critics failed to see the funny side. Savage reviews published today included the verdict: "As funny as leprosy." More than one publication urged viewers to run for the exit.
The Independent's Anthony Quinn gave the film, which is based on a hit 1983 stage show, one star out of five and said the transfer to the big screen was "pretty much a catastrophe".
While the play ran for almost nine years in the West End, Mr Quinn predicted the film would "be lucky to run for nine days". He said: "Perhaps never in the field of light entertainment have so many actors sacrificed so much dignity in the cause of so few jokes."
Run For Your Wife was adapted for the big screen and directed by its original creator Ray Cooney, now 80. But reviewers said the jokes were beginning to show their age, with one dismissing the material as "30 years past its sell-by date."
The film stars Dyer as bigamist taxi driver John Smith. Daily Mail critic Chris Tookey said his performance as a lovable rogue was "as loveable as decomposing roadkill".
Denise Van Outen and Girls Aloud's Sarah Harding play the wives unaware of each other's existence. The cheeky cabbie enlists best friend Gary – Men Behaving Badly's Neil Morrissey – to keep it that way with plenty of pratfalls thrown in: from Morrissey sitting on a cake to Dyer knocking himself out by stepping on a rake.
The film has a string of cameos from the great and the good of British popular culture from the past half-century. They run from the appearance of Dame Judi Dench as a bag lady to Maureen Lipman, Russ Abbot and Ray Winstone, as well as Rolf Harris and Cliff Richard as buskers.
Access unlimited streaming of movies and TV shows with Amazon Prime Video Sign up now for a 30-day free trial
Sign up
Metro's reviewers said "no one emerges unscathed" from the film. Peter Bradshaw of The Guardian went further: "Connoisseurs of the British thespian scene from 30 years ago are likely, however, to have precisely the same response as those who do not recognise any of these people: an overwhelming desire to buy an old-fashioned town-gas cooking appliance in which one's head will fit snugly."
Run For Your Wife was on the West End stage until 1991. The film was in development for years, and had interested studios in the US. Cooney said in 2011 he had seen three draft scripts "of varying quality" by Hollywood writers, with budgets as high as $25m proposed. Rather than allow Fox another year's option and despite further approaches for the rights, he decided to write it himself, set it in London and film on a modest budget.
But some good may come of the project. Eighty actors and celebrities who have cameos in the film waived their fee, which was donated to a theatre charity.
Join our new commenting forum
Join thought-provoking conversations, follow other Independent readers and see their replies