Star Wars: The Force Awakens: Simon Pegg's role revealed
He will play a 'rather troll-like angry-looking oaf'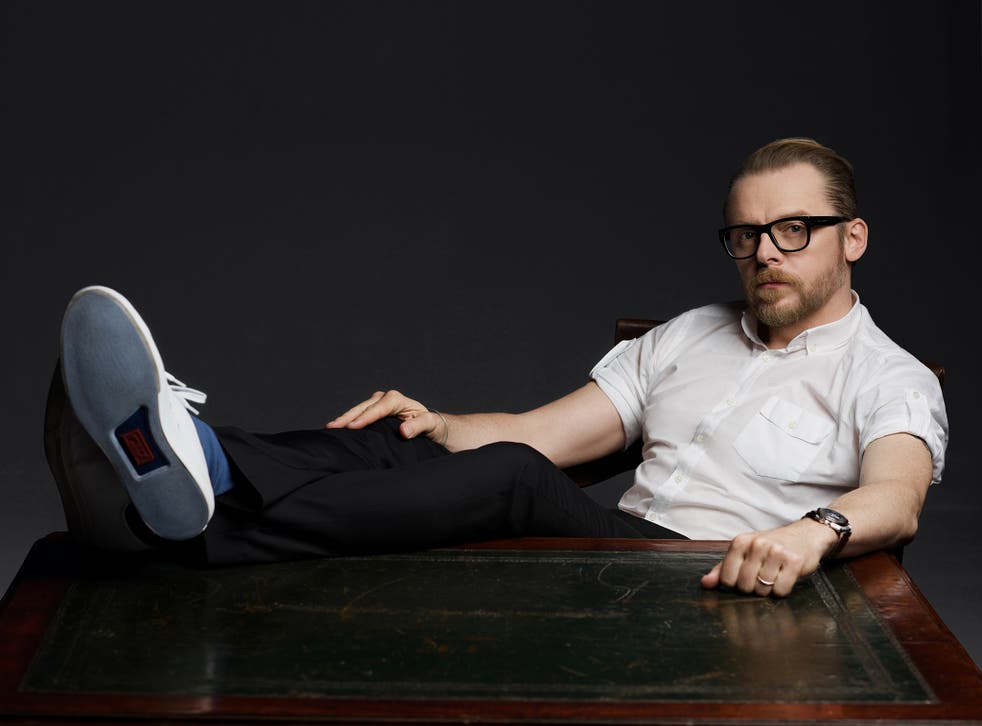 Simon Pegg's cameo in Star Wars: The Force Awakens has been uncovered thanks to some very eagle-eyed fans.
We previously saw an image of the Star Trek actor partially in costume, which proved enough to match him to a new character seen this week in (yet another) TV spot.
The behind-the-scenes footage sees director JJ Abrams and actress Daisy Ridley joking with the portly alien, assumed to be Pegg given the similarity in costume.
It was a great spot by Slashfilm, and, if more proof were needed, Pegg previously said of his minor character: "He's rather troll-like.. an angry-looking oaf [with a] huge downturned nose."
Fans of Pegg will be pleased that Abrams managed to sneak him into the film, while others will be relieved that he isn't taking a substantial 'bumbling Brit' role in it like he did in the Star Trek and Mission: Impossible franchises.
With The Force Awakens shooting not far from Spectre at one point, rumours circulated that Daniel Craig would also be contributing a cameo as a Stormtrooper (a role he was born for, so powerful is his walk), but the actor has since dismissed them.
Star Wars: The Force Awakens is set to see the biggest box office opening in history, and hits UK and US cinemas on 17 and 18 December respectively.
Join our new commenting forum
Join thought-provoking conversations, follow other Independent readers and see their replies