The Independent's journalism is supported by our readers. When you purchase through links on our site, we may earn commission.
Sir Patrick Stewart is applying for U.S. citizenship so he can fight Donald Trump
'There is one thing you can do. Fight, fight, oppose, oppose'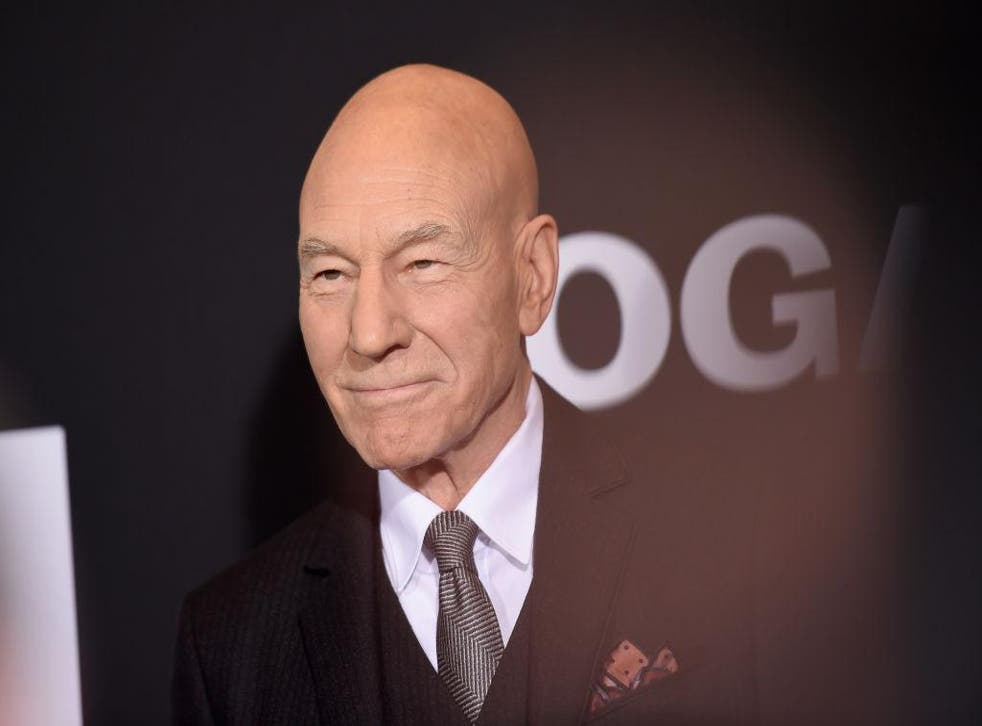 Starring in dozens of major U.S.-produced films, Sir Patrick Stewart has generated a considerable amount of money at the American box office, and now he will be applying for citizenship there in order to "fight, fight, oppose, oppose" President Trump.
On a recent trip to Washington D.C., the X-Men star tweeted: "Had the worst sleep of my life last night. But I was sleeping less than 300 yds from where Donald Trump sleeps. Could there be a connection?"
Asked about this during an appearance on The View this week, Stewart described the tweet as "fairly innocent", pointing out that he "did not directly insult your president".
"Not mine," Whoopi Goldberg fired back when host Joy Behar asked Stewart if he'd be up for taking their president off their hands.
"We have our own problems," Stewart said, perhaps referring to Brexit, but revealed: "I'm not a [U.S.] citizen. However, there is, maybe it's the only good thing, as the result of this election: I am now applying for citizenship. Because I want to be an American too."
"All of my friends in Washington said, 'There is one thing you can do. Fight, fight, oppose, oppose,'" he added.
Stewart was the latest guest on our new film podcast Kernels this week, discussing Logan, playing a character for 17 years and shoots so hot the crew members were on drips. You can listen to the episode above and on iTunes here.
Fellow actor Alec Baldwin in preparing a little Trump protest of his own, lobbying to appear as him at the White House Correspondents' Association Dinner which the president has confirmed he will not be attending.
Join our new commenting forum
Join thought-provoking conversations, follow other Independent readers and see their replies