Sony hack: Did this death scene featuring North Korea's Kim Jong-un in 'The Interview' prompt cyberattack?
The scene saw a CEO of Sony intervene over the content of a film for the first time in 25 years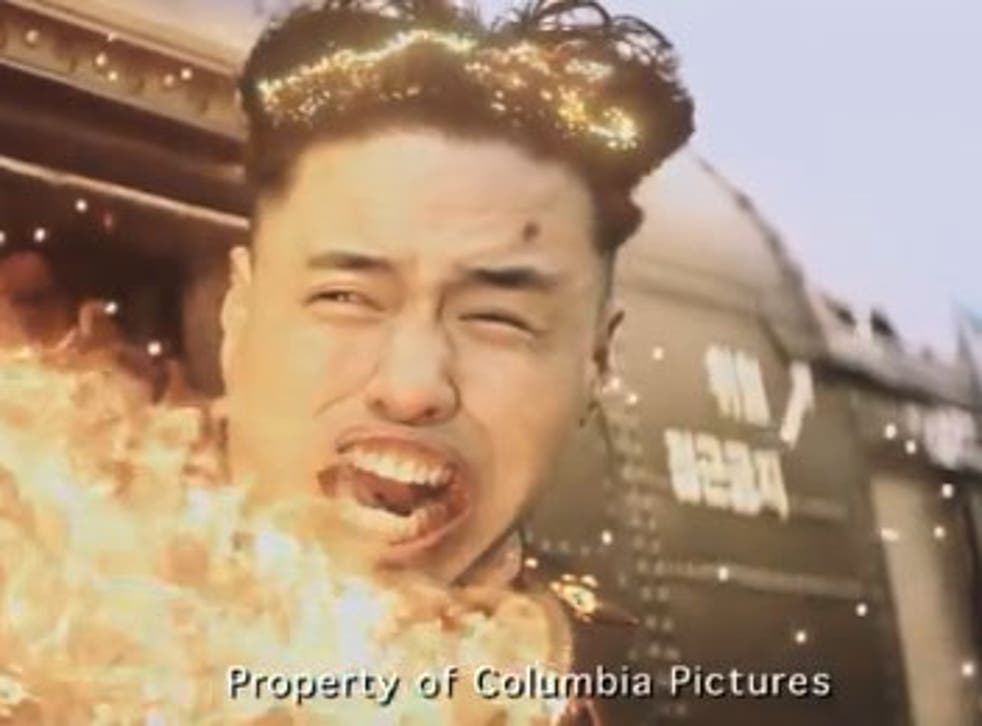 A leaked scene cut from the controversial comedy The Interview, which depicts an actor playing North Korea's leader being burnt to death, has refuelled speculation that North Korea hacked Sony in retaliation to the film.
The Interview, which is Seth Rogen and James Franco's latest film together, is due for UK release in February 2015, and US release on Christmas Day.
North Korea has not accepted responsibility for the hack which has uncovered embarrassing emails, revealed executive salaries, and released new films online. But before the attack, the government branded the $40 million film "an act of war" and vowed a "resolute and merciless response".
The video was released as part of the cyberattack, which also included letters from Sony's Japanese CEO Kazuo Hirai. Following North Korea's verdict on the film, Mr Hirai became the first Sony CEO to intervene into the content of a film for 25 years - and urged its makers to edit the death scene to make it less graphic.
The scene shows Kim Jong-un, played by Randall Park, being engulfed in flames in a helicopter which is hit by a rocket. The leader's face then melts before the aircraft explodes.
Read more: Sony hackers 'too savvy' to be North Korea, says Rogen
Sony leaked emails - Aaron Sorkin: 'Mirren and Streep are the only actresses as good as male actors
Channing Tatum's leaked Sony executive email
Sony asks media not to publish leaked emails
Clooney 'loses sleep' over bad reviews
Comment: Cyber hack puts private musings on public view
Apparently aware that the he studio was treading into uncertain territory, Mr Hirai requested for the bloody parts not to be shown outside the US.
Amy Pascal, Sony Pictures' co-chairwoman, repeatedly asked Mr Rogen to soften the scene, while another email shows Mr Hirai approving an assassination scene that had "no face melting, less fire in the hair, fewer embers on the face and the head explosion has been considerably obscured by the fire."
Mr Rogen retorted in an angry email to Ms Pascal: "This is now a story of Americans changing their movie to make North Koreans happy," he wrote, according to the New York Times, adding: "That is a very damning story."
The final decision on the final cut has not yet been made, but Sony has decided not to release the R-rated film in Asia at all, the New York Times reported
Join our new commenting forum
Join thought-provoking conversations, follow other Independent readers and see their replies