Spider-Man: Far From Home trailer
Spider-Man: No Way Home Easter egg on whiteboard convinces fans Miles Morales will appear
The clue is in the logo
Marvel fans think the logo for Spider-Man: No Way Home might reveal the most ambitious MCU crossover yet.
It's known that the third Spider-Man film, whose title was announced on Wednesday (24 February), will be a crowded affair featuring numerous characters from previous franchises.
Alfred Molina's Doctor Octopus, who appeared alongside Tobey Maguire's version of the web-slinger in Spider-Man 2 (2004), will appear. Joining him is Electro (Jamie Foxx), the villain from Andrew Garfield's The Amazing Spider-Man (2014) – and very possibly the Sinister Six.
While Tom Holland himself has quashed the rumours that Maguire and Garfield will show up in the film, fans are now convinced that another version of the character will appear, after spotting a detail about the logo.
It turns out the title fits in a box that bears a resemblance to the shape of Puerto Rico as it appears on a map, which has prompted Marvel fans to deduce that Miles Morales could make a cameo.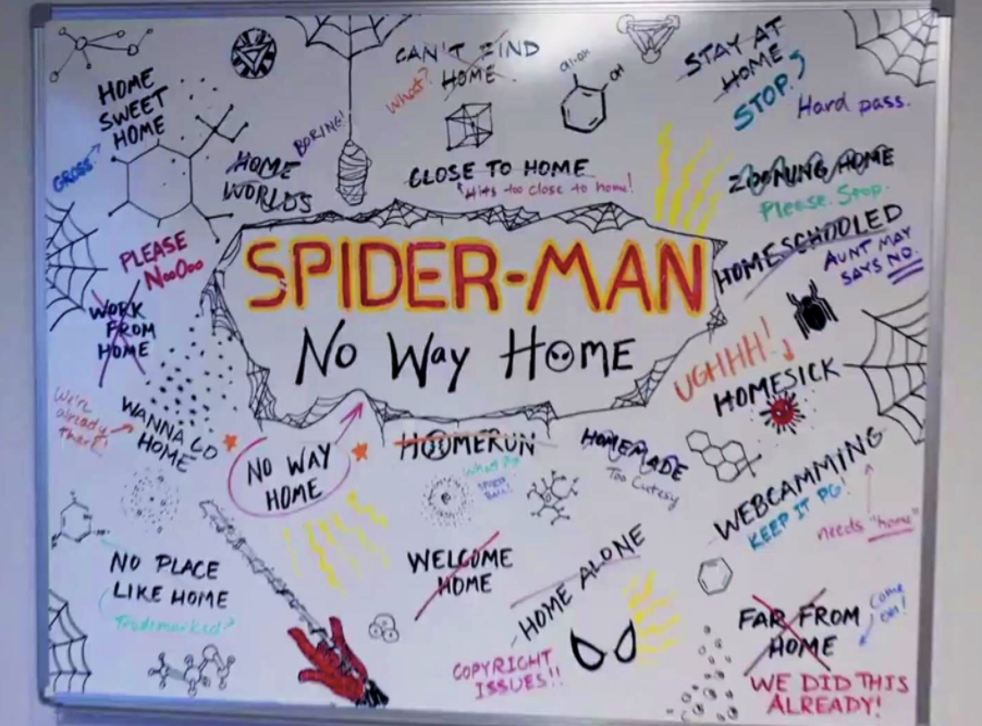 Morales is the animated character who appeared in Sony's Oscar-winning animated film Spider-Man: Into the Spider-Verse in 2019.
The character, voiced by Shameik Moore, is of African-American and Puerto Rican descent. He will return as the lead character in a Spider-Verse sequel in 2022 – but could No Way Home set up his return?
READ MORE: What Marvel movies and Disney Plus TV shows are coming after WandaVision?
"In the title reveal for the new Spider-Man movie, the shape where the title is located is identical to the Puerto Rico map.  Miles Morales mother is Puerto Rican, maybe it is nothing but we love theories," one fan wrote.
"Could this be a subtle hint at Miles Morales being introduced in the MCU?" another asked.
One person concluded: "If Spider-Man: No Way Home is taking place in Puerto Rico, this only means one thing: a possibility that we can see Miles Morales."
The next Spider-Man film is expected to explore the idea of the Multiverse, a series of alternate worlds featuring characters old and new and dead and alive.
We may earn commission from some of the links in this article, but we never allow this to influence our content.
The introduction of the Multiverse in the MCU has been heavily hinted in Disney Plus series WandaVision, and could even be behind one of the show's most surprising character returns yet.
With Sony now permitting Marvel to feature Spider-Man characters in the MCU, it would be no stretch to assume bosses have found a way of including Morales in their future plans (look no further than Micheal Keaton's Spider-Man: Homecoming villain, the Vulture, appearing in Sony's Morbius film starring Jared Leto).
READ MORE: WandaVision viewers discover catchy Agatha song has been in every episode all along
The big question is whether or not Morales would appear in an animated or live-action capacity.
Spider-Man: No Way Home will be released in cinemas on 17 December 2021.
Join our new commenting forum
Join thought-provoking conversations, follow other Independent readers and see their replies