Star Wars 8 teaser: Opening scene, Luke Skywalker's first line revealed in Disney screening
It's the character's first piece of dialogue since 1983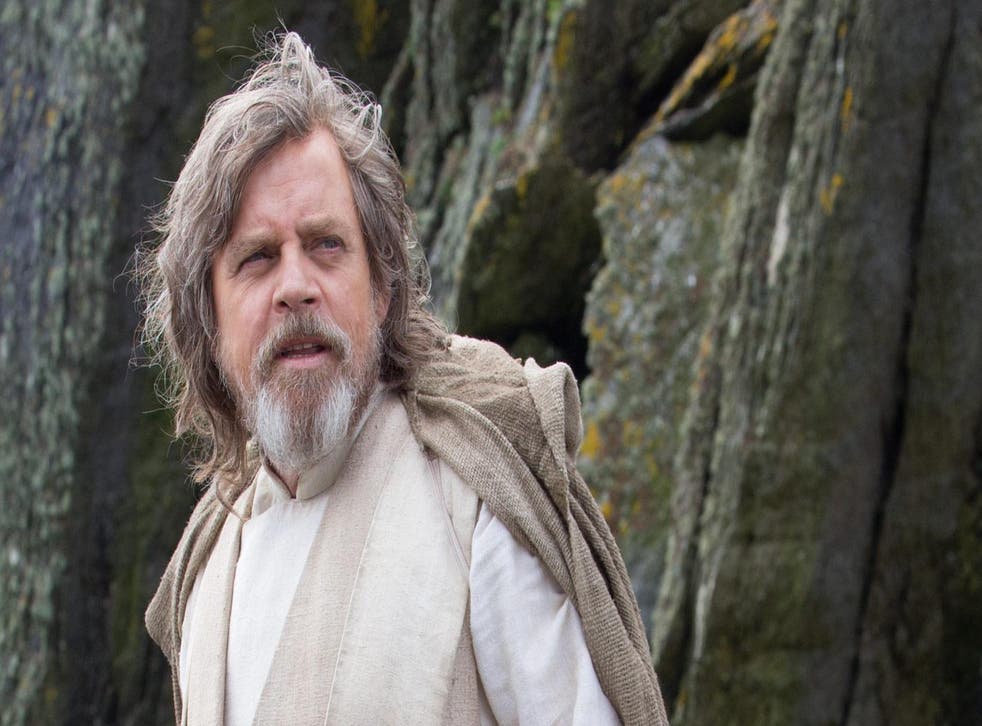 Exciting details about upcoming Star Wars film The Last Jedi have surfaced following a Disney sneak peek.
Disney's annual shareholders were shown a first look as Episode VIII and, thankfully, Los Angeles Times reporter Daniel Miller was there to tease some key details
According to Miller, the opening scene - as previously reported - picks up directly where the Force Awakens left off: with Rey (Daisy Ridley) stood opposite a hooded Luke Skywalker (Mark Hamill) atop a mountain. Only now we know what Hamill's beloved Jedi says; as Rey hands him back his old lightsaber, he asks her: "Who are you?"

Just last year, four separate sources seemed to confirm that Skywalker's opening line was something else altogether.
Other clips shown to the audience included characters Chewbacca, Jon Boyega's Finn and a military-uniform clad General Leia Organa in what will be s posthumous appearance from Carrie Fisher; she didn't speak in the scene.

Walt Disney Company's co-chairman and chief executive Bob Iger, who described the film as "a perfect chapter in the iconic Skywalker family drama" said: "Carrie Fisher has been an iconic part in this franchise from the very beginning," he said. "We all miss her. She has great talent and wit. We're proud that this movie coming up is part of her legacy.
The film will unsurprisingly be "suitably epic" with Rian Johnson's film taking place across various breathtaking locations, including mountains, forests, deserts and oceans.
The Force Awakens director JJ Abrams believes the film will score one key cast member an Oscar.
Star Wars: Episode VIII - The last Jedi is released 15 December.
Join our new commenting forum
Join thought-provoking conversations, follow other Independent readers and see their replies