Star Wars: The Force Awakens: Before and after VFX video is astounding
The ten-minute clip shows just how much of the film was practical effects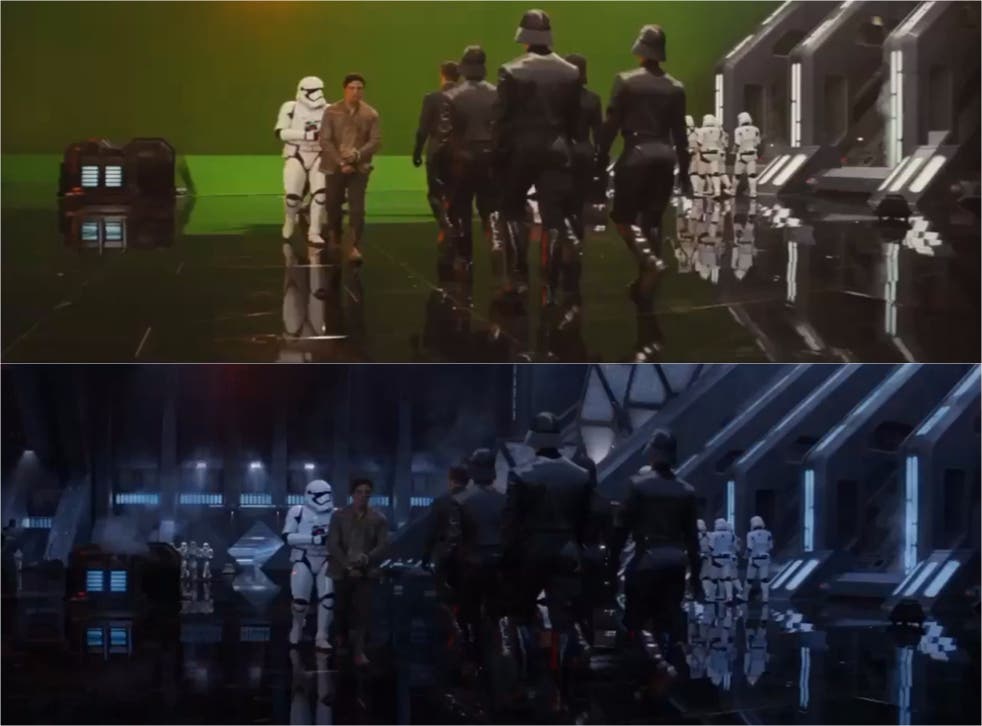 While making Star Wars: The Force Awakens, JJ Abrams made a point of bringing the sci-fi franchise back to its roots in practical effects.
With the spectacle of modern CGI being so great, the director managed to blend the two together in a way that looked and felt like a proper Star Wars film.
A side-by-side comparison video of the original, no effects show next to what we saw in cinemas has now been released, showing off the creativity behind Episode VII.
Warning: for those who haven't seen the film there are major spoilers, the ten-minute clip showing scene's from the film's beginning to end.
It starts by showing Daisy Ridley's Rey on Jakku, scavenging through a blown out Star Destroyer, quickly followed by John Boyega's Finn and Oscar Isaac's Poe escaping a First Order ship.
What's incredible is just how much was a real set, with huge parts of ships being constructed, and very few CGI characters being added later on. There's also an impressive look at both Maz Kanata and Supreme Leader Snoke.
Of course, the space battles are nearly all created on a computer, but the use of real world places is quite astounding.
One critique of The Force Awakens is that it takes a little too much from the original trilogy, with many fans causing it of being a 'rip off'. Abrams has since responded to these claims.
Join our new commenting forum
Join thought-provoking conversations, follow other Independent readers and see their replies