Star Wars: The Force Awakens: JJ Abrams reveals the two changes Steven Spielberg made to the film
'While this is a CG effect of the swallowing, this explosion was Steven Spielberg's idea'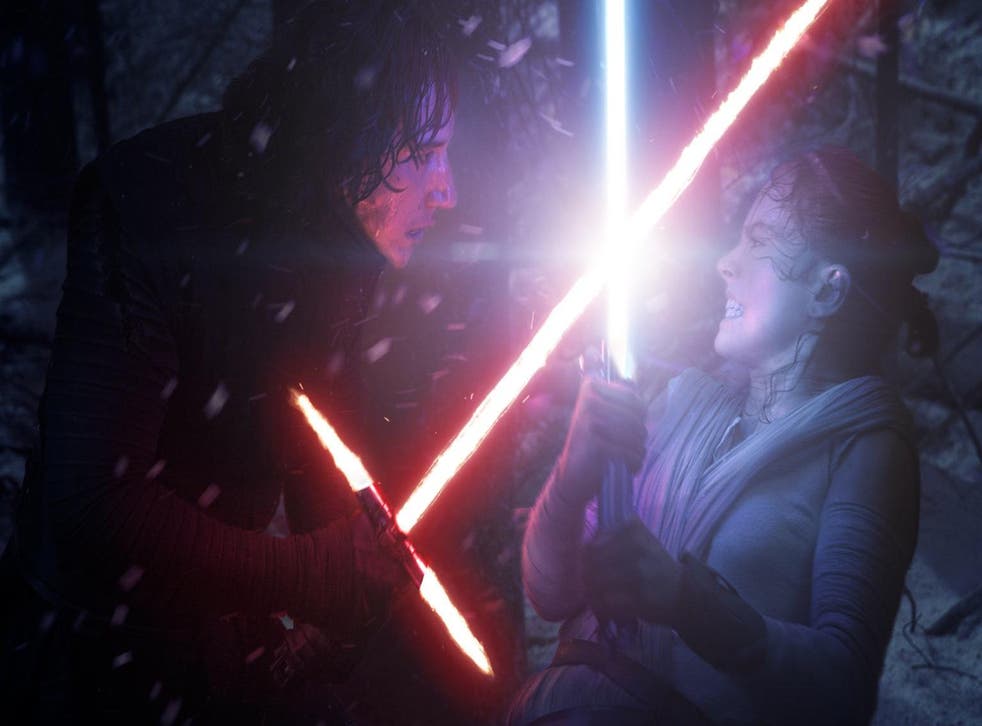 Despite Star Wars: The Force Awakens having hit cinemas last year (plus the DVD and Blue-ray coming out months ago) new snippets of information about the film have been consistently emerging in recent weeks, all thanks to the release of the Collector's Edition box set.
In newly unearthed commentary by JJ Abrams, the director reveals two scenes were heavily changed because of the great Steven Spielberg.
The first comes early in the film, as Poe (Oscar Isaac) and Finn (John Boyega) crash land on Jakku. As you may remember, the pair's broken tie-fighter gets swallowed up by the planet's surface, resulting in a sandy explosion.
"While this is a CG effect of the swallowing, this explosion was Steven Spielberg's idea," he says on the commentary, as noted by Screencrush. "He loved the idea that the thing get sucked into the sand and then... that!"
The second change came during the climactic lighsabre fight between Finn, Rey (Daisy Ridley), and Kylo Ren (Adam Driver).
Abrams details in the commentary: "When I showed the first cut of this scene to Steven Spielberg... he suggested 'What if trees were falling while they were fighting?'
"And I said 'That's cool, but we've shot the scene already.' And then I said to [visual effects supervisor] Roger Guyett, 'Is there any way we could have trees falling?' And he said, 'If you want to pay for it.' So we did."
Star Wars: The Force Awakens ILM concept art

Show all 45
Other directors to have influenced the making of Star Wars: The Force Awakens includes Ava DuVerney, who was recently revealed to have also affected the film's climactic battle.
Join our new commenting forum
Join thought-provoking conversations, follow other Independent readers and see their replies