Star Wars: The Last Jedi will feature a cameo from Gary Barlow
'I'm not a stormtrooper, but I am in it'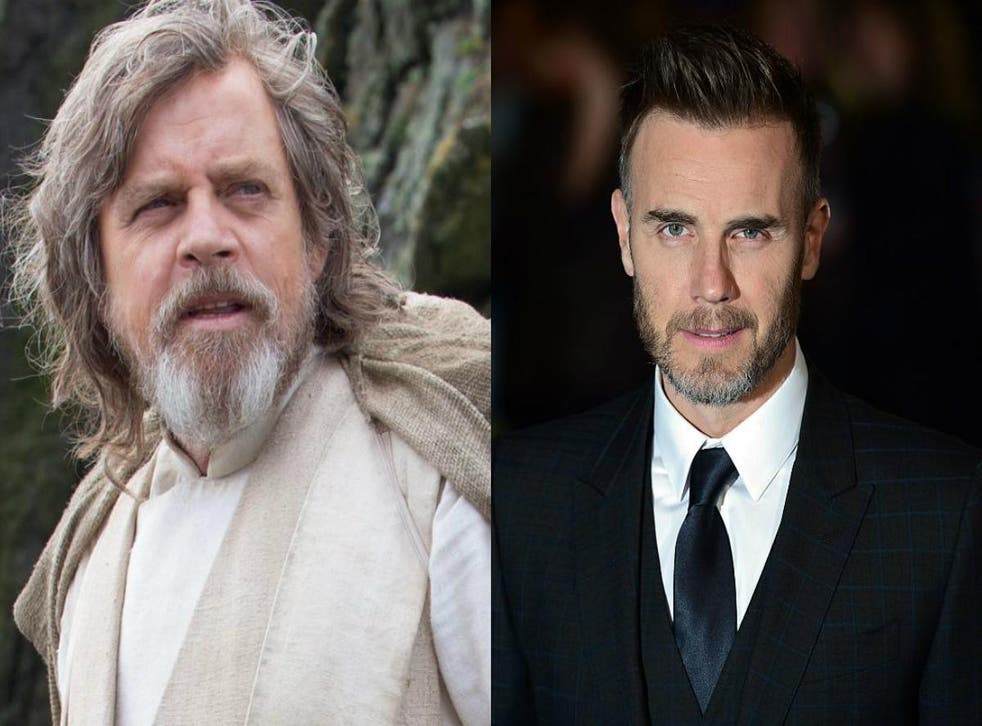 Random cameos from British celebrities seems to be the new tradition of the Star Wars franchise.
The Force Awakens famously saw Daniel Craig sneak onto screens in a stormtrooper suit, alongside (surprisingly) Radiohead producer Nigel Godrich, who apparently landed the gig at the behest of director Edgar Wright.
The next installment in the main series of films, The Last Jedi, has reportedly been set to feature a cameo from none other than Tom Hardy, who'll also be disguised as a stormtrooper, and now, for some reason, singer Gary Barlow.
The Take That star confirmed the revelation while speaking to Lorraine's Ross King; revealing, "I'm not a stormtrooper, but I am in it".
Though he did add, "Now I've said that, I'll probably be out. I think the Star Wars people are so strict about what information [is out there]. So, me saying that, I've probably just done myself out of a role."
[SPOILERS] 13 scenes from Rogue One's trailers cut from the film

Show all 13

Who knows whether the studio would actually consider dropping Barlow as the punishment for spilling secrets, though the franchise's cameos so far have all been pretty subtle in nature; missed by pretty much anyone who wasn't actively on the look out.
Just pray Take That aren't harbouring secret plans to go galactic on their reunion and start playing all the local cantinas.
Star Wars: The Last Jedi hits UK cinemas 15 December.
Join our new commenting forum
Join thought-provoking conversations, follow other Independent readers and see their replies