Star Wars: The Last Jedi footage revealed by Disney at Cinema Con 2017
Featuring Rey wielding Luke Skywalker's lightsabre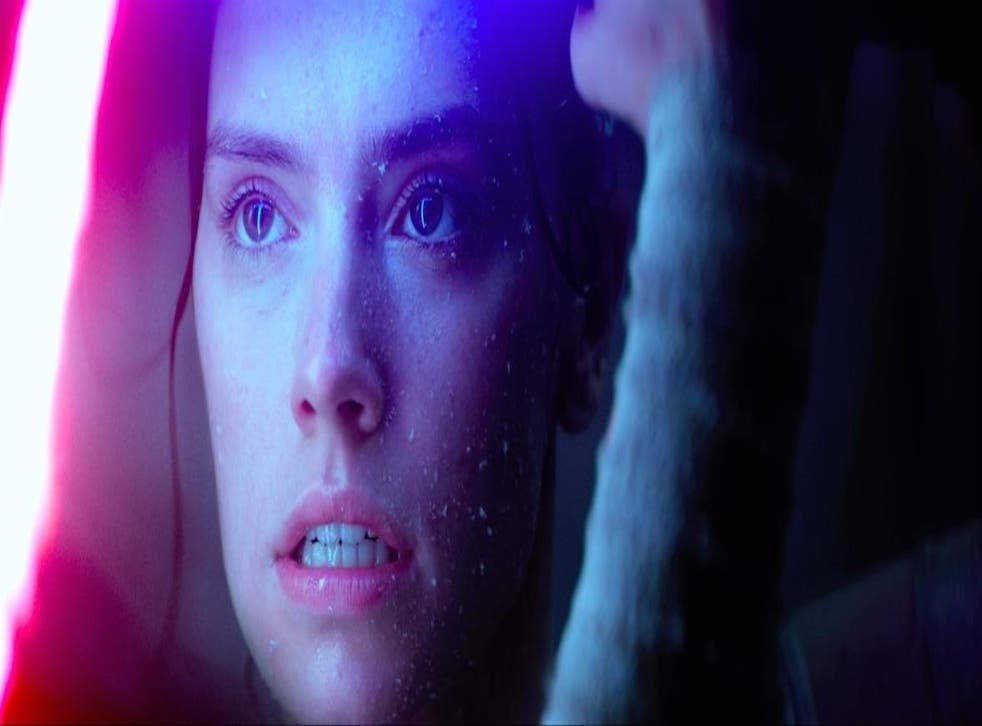 With Disney hosting their annual Star Wars Celebration in Orlando this year, fans can all but guarantee the first trailer for The Last Jedi will be revealed come mid-April.
Those lucky enough to be in attendance at Disney's Cinema Con panel where treated to a short snippet of new footage from the upcoming eight main-saga instalment.
Only a few seconds were shown during the company's 2017 teaser trailer, revealing that Rey is indeed training with Luke Skywalker on the planet seen at The Force Awaken's conclusion.
That's about it, though: the clip - which also seemingly featured in a sizzle reel shown to Disney investors earlier this year - only featured Daisy Ridley's character using Luke's lightsabre.
The Last Jedi: Three films that influenced Star Wars director Rian Johnson
The aforementioned reel, which debuted to a scarce few earlier in March, revealed Luke's first words in the sequel trilogy: 'Who are you?'
Other clips shown to the audience included characters Chewbacca, Jon Boyega's Finn and a military uniform clad General Leia Organa.
Star Wars: The Force Awakens ILM concept art

Show all 45
Speaking at SXSW, Disney CEO Bob Iger confirmed that Leia will appear throughout The Last Jedi, the film remaining unaltered following Carrie Fisher's tragic death in December.
"Her performance remains as it is in VIII," he said. "In Rogue One, we had some digital characters. We are not doing that with Carrie."
Recently, Take That member Gary Barlow confirmed a cameo appearance in the upcoming Star Wars film, saying he won't be a Stormtrooper but something else.
The Last Jedi reaches cinemas 15 December.
Join our new commenting forum
Join thought-provoking conversations, follow other Independent readers and see their replies