Star Wars release dates: This is when the next five movies will reach cinemas from Star Wars 8 to the Han Solo spin-off
It's less than a year to wait until Rogue One: A Star Wars Story hits cinemas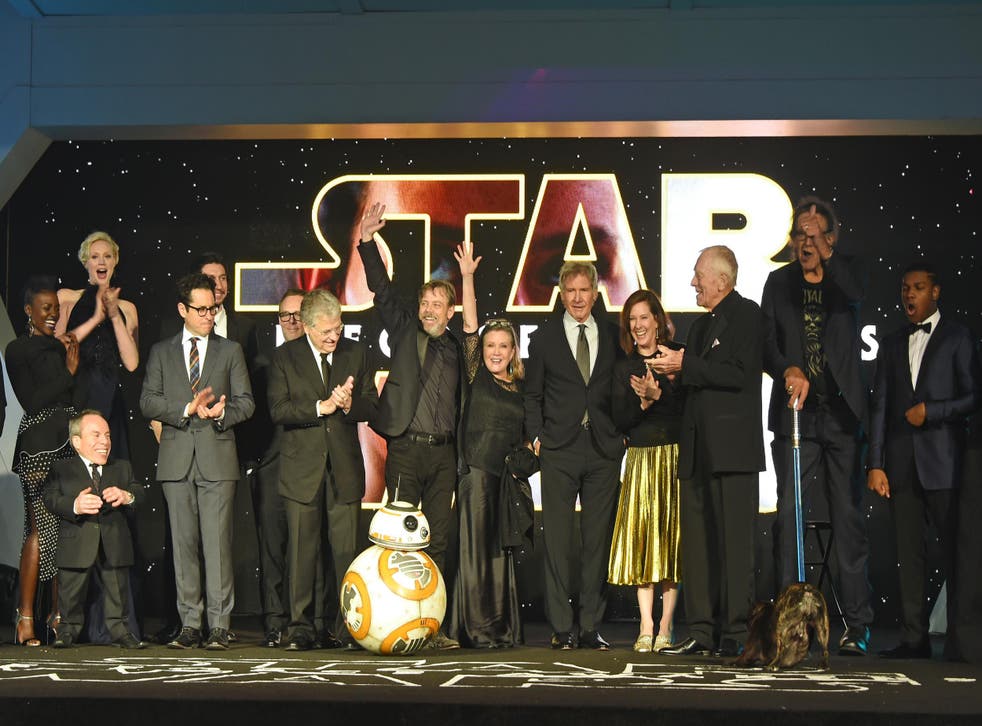 The Force Awakens may have been released before Christmas but Star Wars mania is still going strong.
Fortunately, a new movie has been scheduled every year for at least the next five years, including spin-off films focusing on the lead characters' backstories.
Dates are subject to change but for now, you can pencil the below into your diary and look forward to more lightsaber action.
Rogue One: A Star Wars Story, 16 December 2016
Directed by Garth Edwards, this movie is set after the foundation of the Galactic Empire, when a "wayward band of Rebel fighters comes together to carry out a desperate mission". They must steal plans for the Death Star before it is used to strengthen the Emperor's rule.
Stars Felicity Jones, Mads Mikkelsen, Diego Luna, Ben Mendelsohn, Riz Ahmed and more.
Star Wars Episode VIII, 26 May 2017
Directed and written by Rian Johnson and set to star many of The Force Awakens cast from Daisy Ridley to Mark Hamill. No synopsis yet but long-serving Star Wars screenwriter Lawrence Kasdan promises that Johnson is "going to make some weird thing". The good kind, hopefully.
Star Wars Anthology: Hans Solo, 25 May 2018
Just a working title at this stage, luckily, as it's rubbish. The Lego Movie's Phil Lord and Chris Miller are directing, with Lawrence and Jon Kasdan writing. The cast is yet to be announced, but this film will see fans learn how young Han Solo became who he was when Luke Skywalker and Obi-Wan Kenobi first met him in the cantina at Mos Eisley.
Star Wars: The Force Awakens world premiere

Show all 35
Star Wars Episode IX, 2019
No official release date for this one yet but Jurassic World's Colin Trevorrow is directing so expect it to be epic in scale. Rion Johnson is the man with the pen again, so here's hoping everyone enjoys Episode VIII enough to want more from him.
Star Wars Anthology: Boba Fett, 2020
This is the vaguest of the lot - all we know is that it's reportedly arriving sometime in 2020. Josh Trank was once on board to direct but has since abandoned spaceship.
Start sourcing the ultimate Star Wars costume now, because less than a year is not long to wait, especially as it's been 32 years since Return of the Jedi.
Join our new commenting forum
Join thought-provoking conversations, follow other Independent readers and see their replies