Star Wars: The Force Awakens receives UK rating: said to contain 'moderate violence' and 'threat'
There are: 'frequent scenes of blasters and lightsabers, and dogfights between spaceships'
Jack Shepherd
Tuesday 08 December 2015 13:58 Comments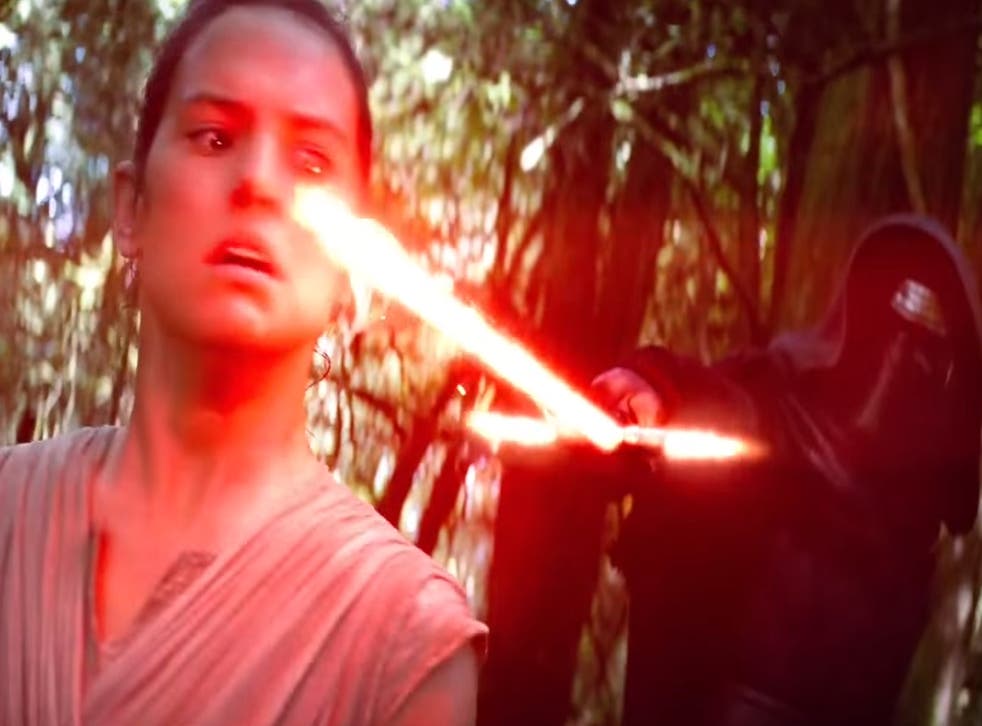 ALERT, ALERT, THIS IS NOT A TRAP: Someone in the UK has definitely seen Star Wars: The Force Awakens all the way through.
How do we know? Unfortunately, not because anyone here has seen it, but because someone over at The British Board of Film Classification (BFFC) has given the film a rating.
The latest in the sci-fi saga has been awarded a 12A, the second Star Wars film to receive the rating, the other being Episode III: Revenge of the Sith.
The reason for the higher than average rating? "Moderate violence" and "threat" were the deciding factors.
Star Wars: The Force Awakens Featurette - Legacy
BFFC went into more detail in a report stating that the film includes "frequent scenes of moderate violence, including use of blasters and lightsabers, and dogfights between spaceships". No surprises there.
However, what might put some parents off is that there is, apparently, the "sight of blood and injury" yet "detail is limited and brief".
There are also two moments of impending threat: one in which a character is seen being interrogated using The Force "which is implied to cause pain" and another scene in which a character is held by lightsaber point.
EW's Star Wars: The Force Awakens photos

Show all 8
Both these instances have been seen in the trailers, as Kylo Renn - the masked villain - has seemingly tortured Poe and held Rey by lightsaber.
If you're under 12 and still wish to see the film, a 12A rating means you can still go to the cinema to see it but you must be accompanied by an adult.
For parents worried it may not be suitable for their children, just remember that the original trilogy would have likely been 12As, just that rating wasn't around at the time.
Star Wars: The Force Awakens reaches cinemas 17 December.
Register for free to continue reading
Registration is a free and easy way to support our truly independent journalism
By registering, you will also enjoy limited access to Premium articles, exclusive newsletters, commenting, and virtual events with our leading journalists
Already have an account? sign in
Join our new commenting forum
Join thought-provoking conversations, follow other Independent readers and see their replies