Teen Choice Awards 2016: Complete list of winners including Star Wars, Jennifer Lawrence, and Captain America
TV's Pretty Little Liars also walked away with six surfboards on the night - alongside prizes for Maze Runner: The Scorch Trials and The Divergent Series: Allegiant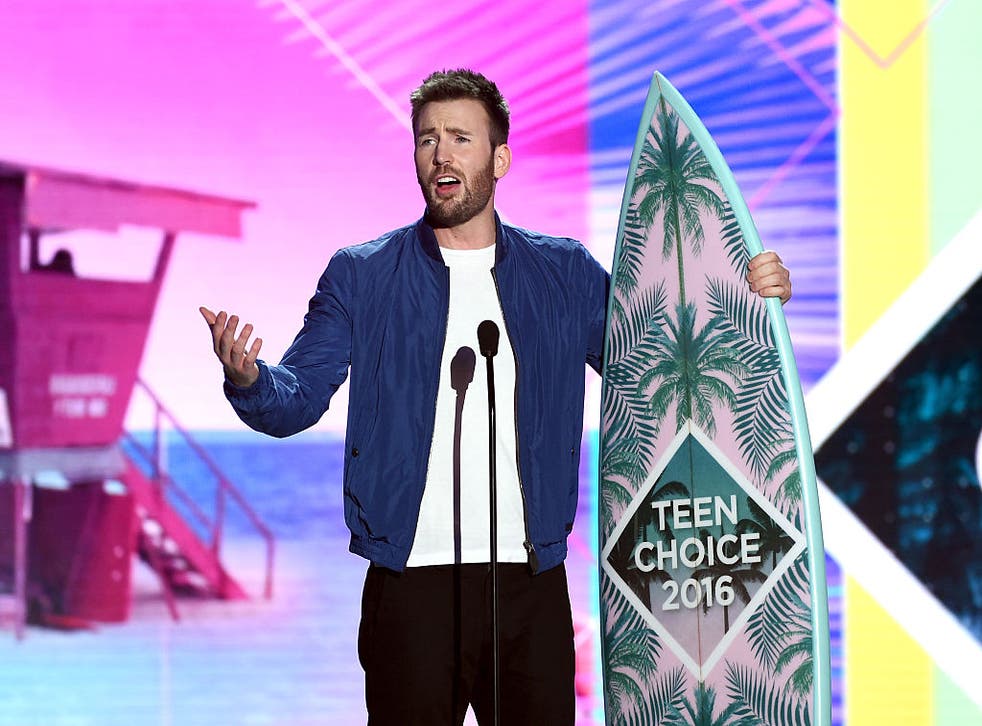 The teens have spoken.
2016's Teen Choice Awards brought a little dose of love to the year's movies which may have missed out on both critical appraisal, and box office glory. Major blockbusters Deadpool, Star Wars: The Force Awakens, and Captain America: Civil War all reaped up prizes; but there was also room for the likes of Maze Runner: The Scorch Trials and The Divergent Series: Allegiant, the latter's commercial flop causing a move to the small screen for its next instalment.
TV-wise, we learned that teens really, really love Pretty Little Liars; the drama walked away with six surfboard trophies, including Choice TV drama and Choice TV actress: Drama.
Here is the complete list of winners:
Choice Movie: Action/Adventure

Deadpool *WINNER*
In the Heart of the Sea
Maze Runner: The Scorch Trials
Spectre
The Divergent Series: Allegiant
The Jungle Book
Choice Movie Actor: Action/Adventure
Chris Hemsworth, In the Heart of the Sea
Dylan O'Brien, Maze Runner: The Scorch Trials *WINNER*
Neel Sethi, The Jungle Book
Ryan Reynolds, Deadpool
Theo James, The Divergent Series: Allegiant
Choice Movie Actress: Action/Adventure
Charlotte Riley, In the Heart of the Sea
Kaya Scodelario, Maze Runner: The Scorch Trials
Léa Seydoux, Spectre
Morena Baccarin, Deadpool
Shailene Woodley, The Divergent Series: Allegiant *WINNER*
Choice Movie: Sci-Fi/Fantasy
Batman v Superman: Dawn of Justice
Captain America: Civil War *WINNER*
Fantastic Four
Star Wars: Episode VII – The Force Awakens
The Hunger Games: Mockingjay – Part 2
The Huntsman: Winter's War
Choice Movie Actor: Sci-Fi/Fantasy
Ben Affleck, Batman v Superman: Dawn of Justice
Chris Evans, Captain America: Civil War *WINNER*
Chris Hemsworth, The Huntsman: Winter's War
Henry Cavill, Batman v Superman: Dawn of Justice
Josh Hutcherson, The Hunger Games: Mockingjay – Part 2
Robert Downey Jr., Captain America: Civil War
Choice Movie Actress: Sci-Fi/Fantasy
Amy Adams, Batman v Superman: Dawn of Justice
Charlize Theron, The Huntsman: Winter's War
Chloë Grace Moretz, The 5th Wave
Daisy Ridley, Star Wars: Episode VII – The Force Awakens
Jennifer Lawrence, The Hunger Games: Mockingjay – Part 2 *WINNER*
Scarlett Johansson, Captain America: Civil War
Choice Movie: Drama
Creed
Miracles from Heaven *WINNER*
Point Break
10 Cloverfield Lane
Straight Outta Compton
The Martian
Choice Movie Actor: Drama
Jacob Tremblay, Room
Leonardo DiCaprio, The Revenant *WINNER*
Matt Damon, The Martian
Michael B. Jordan, Creed
O'Shea Jackson Jr., Straight Outta Compton
Taron Egerton, Eddie The Eagle
Choice Movie Actress: Drama
Alicia Vikander, The Danish Girl
Brie Larson, Room
Jennifer Garner, Miracles from Heaven
Jennifer Lawrence, Joy *WINNER*
Jessica Chastain, The Martian
Tessa Thompson, Creed
Choice Movie: Comedy
Barbershop: The Next Cut
Mother's Day
Mr. Right
Ride Along 2 *WINNER*
The Intern
Zoolander 2
Choice Movie Actor: Comedy

Ice Cube, Barbershop: The Next Cut, Ride Along 2
Jordan Peele, Keanu
Keegan-Michael Key, Keanu
Kevin Hart, Ride Along 2
Will Ferrell, Daddy's Home
Zac Efron, Neighbors 2: Sorority Rising *WINNER*
Choice Movie Actress: Comedy
Jennifer Aniston, Mother's Day
Anna Kendrick, Mr. Right
Chloë Grace Moretz, Neighbors 2: Sorority Rising *WINNER*
Anne Hathaway, The Intern
Melissa McCarthy, The Boss
Nicki Minaj, Barbershop: The Next Cut
Choice Movie Breakout Star
John Boyega, "Star Wars: Episode VII – The Force Awakens"
Gal Gadot, "Batman v Superman: Dawn of Justice"
Brianna Hildebrand, "Deadpool"
Daisy Ridley, "Star Wars: Episode VII – The Force Awakens" *WINNER*
Neel Sethi, "The Jungle Book"
Alexandra Shipp, "X-Men: Apocalypse"
Choice Movie Villain
Daniel Brühl, "Captain America: Civil War"
Adam Driver, "Star Wars: Episode VII – The Force Awakens" *WINNER*
Jesse Eisenberg, "Batman v Superman: Dawn of Justice"
Aidan Gillen, "Maze Runner: The Scorch Trials"
Charlize Theron, "The Huntsman: Winter's War"
Ed Skrein, "Deadpool"
Choice Movie Scene Stealer
Chadwick Boseman, "Captain America: Civil War"
Gal Gadot, "Batman v Superman: Dawn of Justice"
Tom Holland, "Captain America: Civil War"
Jena Malone, "The Hunger Games: Mockingjay – Part 2" *WINNER*
Evan Peters, "X-Men: Apocalypse"
Miles Teller, "The Divergent Series: Allegiant"
Choice Movie Chemistry
Thomas Brodie-Sangster & Dylan O'Brien, "Maze Runner: The Scorch Trials" *WINNER*
Robert Downey, Jr., Scarlett Johansson, Don Cheadle, Paul Bettany & Chadwick Boseman, "Captain America: Civil War"
Chris Evans, Sebastian Stan, Anthony Mackie, Elizabeth Olsen & Jeremy Renner, "Captain America: Civil War"
Jennifer Lawrence & Josh Hutcherson, "The Hunger Games: Mockingjay – Part 2"
Daisy Ridley & John Boyega, "Star Wars: Episode VII – The Force Awakens"
Shailene Woodley & Theo James, "The Divergent Series: Allegiant"
Choice Movie Liplock
Henry Cavill & Amy Adams, "Batman v Superman: Dawn of Justice"
Emilia Clarke & Sam Claflin, "Me Before You"
Chris Evans & Emily VanCamp, "Captain America: Civil War"
Chris Hemsworth & Jessica Chastain, "The Huntsman: Winter's War"
Jennifer Lawrence & Josh Hutcherson, "The Hunger Games: Mockingjay – Part 2" *WINNER*
Shailene Woodley & Theo James, "The Divergent Series: Allegiant"
Choice Movie Hissy Fit
Adam Driver, "Star Wars: Episode VII – The Force Awakens"
Zac Efron, "Neighbors 2: Sorority Rising"
Kevin Hart, "Ride Along 2"
Hugh Jackman, "X-Men: Apocalypse"
Ryan Reynolds, "Deadpool" *WINNER*
Jason Sudeikis, "The Angry Birds Movie"
Choice Summer Movie
"Central Intelligence"
"Finding Dory" *WINNER*
"Ghostbusters"
"Independence Day: Resurgence"
"Now You See Me 2"
"X-Men: Apocalypse"
Choice Summer Movie Actor
Stephen Amell, "Teenage Mutant Ninja Turtles: Out of the Shadows"
Dave Franco, "Now You See Me 2"
Kevin Hart, "Central Intelligence" *WINNER*
Chris Hemsworth, "Ghostbusters"
Liam Hemsworth, "Independence Day: Resurgence"
Dwayne Johnson, "Central Intelligence"
Choice Summer Movie Actress
Lizzy Caplan, "Now You See Me 2"
Ellen DeGeneres, "Finding Dory" *WINNER*
Megan Fox, "Teenage Mutant Ninja Turtles: Out of the Shadows"
Blake Lively, "The Shallows"
Melissa McCarthy, "Ghostbusters"
Kristen Wiig, "Ghostbusters"
Choice AnTEENcipated Movie
"Fantastic Beasts and Where to Find Them"
"Jason Bourne"
"Rogue One: A Star Wars Story"
"Star Trek Beyond"
"Suicide Squad" *WINNER*
"Trolls"
Choice AnTEENcipated Movie Actor
Matt Damon, "Jason Bourne"
Scott Eastwood, "Suicide Squad"
Dylan O'Brien, "Deepwater Horizon" *WINNER*
Chris Pine, "Star Trek Beyond"
Chris Pratt, "The Magnificent Seven"
Will Smith, "Suicide Squad"
Choice AnTEENcipated Movie Actress
Cara Delevingne, "Suicide Squad" *WINNER*
Anna Kendrick, "The Hollars"
Margot Robbie, "Suicide Squad"
Britt Robertson, "The Space Between Us"
Zoe Saldana, "Star Trek Beyond"
Alicia Vikander, "Jason Bourne"
Choice TV Show: Drama
Empire
Gotham
Grey's Anatomy
Pretty Little Liars *WINNER*
Rosewood
Shades of Blue
Choice TV Actor: Drama 
Ben McKenzie, Gotham
Ian Harding, Pretty Little Liars *WINNER*
Jussie Smollett, Empire
Keegan Allen, Pretty Little Liars
Terrence Howard, Empire
Tyler Blackburn, Pretty Little Liars
Choice TV Actress: Drama
Ashley Benson, Pretty Little Liars *WINNER*
Jennifer Lopez, Shades of Blue
Kerry Washington, Scandal
Maia Mitchell, The Fosters
Taraji P. Henson, Empire
Troian Bellisario, Pretty Little Liars
Choice TV Show: Sci-Fi/Fantasy
Arrow
iZombie
Once Upon a Time *WINNER*
Supernatural
The Flash
The Vampire Diaries
Choice TV Actor: Sci-Fi/Fantasy
Andrew Lincoln, The Walking Dead
Grant Gustin, The Flash *WINNER*
Ian Somerhalder, The Vampire Diaries
Jared Padalecki, Supernatural
Joseph Morgan, The Originals
Paul Wesley, The Vampire Diaries
Choice TV Actress: Sci-Fi/Fantasy
Candice King, The Vampire Diaries
Emily Bett Rickards, Arrow
Danielle Panabaker, The Flash
Eliza Taylor, The 100
Kat Graham, The Vampire Diaries
Lana Parrilla, Once Upon a Time *WINNER*
Choice TV Show: Comedy
Austin & Ally
Jane the Virgin
Liv and Maddie
Modern Family
Fuller House *WINNER*
Scream Queens
Choice TV Actor: Comedy
Andy Samberg, Brooklyn Nine-Nine
Anthony Anderson, Black-ish
Jaime Camil, Jane the Virgin
Jim Parsons, The Big Bang Theory
Ross Lynch, Austin & Ally *WINNER*
Taylor Lautner, Cuckoo
Choice TV Actress: Comedy
Candace Cameron Bure, Fuller House *WINNER*
Dove Cameron, Liv and Maddie
Emma Roberts, Scream Queens
Gina Rodriguez, Jane the Virgin
Laura Marano, Austin & Ally
Lea Michele, Scream Queens
Choice TV: Animated Show
Descendants: Wicked World
Family Guy *WINNER*
Gravity Falls
Over the Garden Wall
Steven Universe
The Simpsons
Choice TV: Reality Show
Mob Wives
Dance Moms
Keeping Up With the Kardashians *WINNER*
MasterChef Junior
The Voice
Total Divas
Choice TV Villain
Brett Dalton, "Marvel's Agents of S.H.I.E.L.D."
Greg Germann, "Once Upon A Time"
Lea Michele, "Scream Queens"
Cameron Monaghan, "Gotham"
Janel Parrish, "Pretty Little Liars" *WINNER*
Teddy Sears, "The Flash"
Choice TV: Scene Stealer
Misha Collins, "Supernatural"
Becky G, "Empire"
Tahj Mowry, "Baby Daddy"
Sasha Pieterse, "Pretty Little Liars" *WINNER*
Serayah, "Empire"
Hudson Yang, "Fresh Off The Boat"
Choice TV: Breakout Star
Priyanka Chopra, "Quantico"
Matthew Daddario, "Shadowhunters: The Mortal Instruments" *WINNER*
Tom Ellis, "Lucifer"
Emma Ishta, "Stitchers"
Katherine McNamara, "Shadowhunters: The Mortal Instruments"
Cam Newton, "All In With Cam Newton"
Choice TV: Breakout Show
"DC's Legends of Tomorrow"
"Lucifer"
"Quantico"
"Shadowhunters: The Mortal Instruments" *WINNER*
"Stitchers"
"Supergirl"
Choice TV: Chemistry
Ashley Benson & Tyler Blackburn, "Pretty Little Liars" *WINNER*
Candace Cameron Bure, Jodie Sweetin and Andrea Barber, "Fuller House"
Kat Graham & Ian Somerhalder, "The Vampire Diaries"
Jared Padalecki & Misha Collins, "Supernatural"
Candice Patton & Grant Gustin, "The Flash"
Eliza Taylor & Bob Morley, "The 100"
Choice TV: Liplock
Emily Bett Rickards & Stephen Amell, "Arrow"
Chelsea Kane & Derek Theler, "Baby Daddy"
Candice King & Paul Wesley, "The Vampire Diaries"
Jennifer Morrison & Colin O'Donoghue, "Once Upon A Time" *WINNER*
Candice Patton & Grant Gustin, "The Flash"
Leah Pipes & Joseph Morgan, "The Originals"
Choice Summer TV Show
"Baby Daddy"
"Girl Meets World"
"So You Think You Can Dance"
"Teen Wolf" *WINNER*
"The Fosters"
"Young & Hungry"
Choice Summer TV Actor
Jean-Luc Bilodeau, "Baby Daddy"
David Lambert, "The Fosters"
Peyton Meyer, "Girl Meets World"
Dylan O'Brien, "Teen Wolf" *WINNER*
Tyler Posey, "Teen Wolf"
Gregg Sulkin, "Faking It"
Choice Summer TV Actress
Rowan Blanchard, "Girl Meets World"
Lucy Hale, "Pretty Little Liars"
Shelley Hennig, "Teen Wolf" *WINNER*
Shay Mitchell, "Pretty Little Liars"
Emily Osment, "Young & Hungry"
Cierra Ramirez, "The Fosters"
Choice Male Artist
Charlie Puth
Drake
Justin Bieber *WINNER*
Nick Jonas
Shawn Mendes
Zayn Malik
Choice Female Artist
Ariana Grande
Beyoncé
Demi Lovato
Rihanna
Selena Gomez *WINNER*
Taylor Swift
Choice Music Group
5 Seconds of Summer
DNCE
Fall Out Boy
Fifth Harmony
One Direction *WINNER*
The Chainsmokers
Choice R&B/Hip-Hop Artist
Beyoncé *WINNER*
Drake
Iggy Azalea
Jason Derulo
Nicki Minaj
The Weeknd
Choice Country Artist
Blake Shelton
Carrie Underwood *WINNER*
Hunter Hayes
Kelsea Ballerini
Luke Bryan
Sam Hunt
Choice Song: Female Artist
Adele, "Hello"
Ariana Grande, "Dangerous Woman" *WINNER*
Demi Lovato, "Confident"
Meghan Trainor, "NO"
Selena Gomez, "Hands To Myself"
Taylor Swift, "New Romantics"
Choice Song: Male Artist
Charlie Puth, "One Call Away"
Flo Rida, "My House"
Justin Bieber, "Sorry" *WINNER*
Nick Jonas, "Close" (feat. Tove Lo)
Troye Sivan, "YOUTH"
Zayn, "PILLOWTALK"
Choice Song: Group
5 Seconds of Summer, "She's Kinda Hot"
DNCE, "Cake By The Ocean"
Fifth Harmony, "Work from Home" (feat. Ty Dolla $ign)
One Direction, "Home" *WINNER*
The Vamps, "Wake Up"
twenty one pilots, "Stressed Out"
Choice Summer Music Star: Group
The Chainsmokers
DNCE
Fifth Harmony
5 Seconds of Summer *WINNER*
The 1975
OneRepublic
Choice Summer Tour
Justin Bieber, "Purpose World Tour"
5 Seconds of Summer, "Sounds Live Feels Live Tour" *WINNER*
Selena Gomez, "Revival Tour"
Fifth Harmony, "7/27 Tour"
Demi Lovato & Nick Jonas, "Future Now Tour"
Shawn Mendes, "World Tour"
Choice Country Song
Kelsea Ballerini – "Peter Pan"
Florida Georgia Line, "H.O.L.Y"
Sam Hunt – "Make You Miss Me"
Brad Paisley feat. Demi Lovato, "Without a Fight" *WINNER*
Blake Shelton feat. Gwen Stefani, "Go Ahead and Break My Heart"
Carrie Underwood, "Church Bells"
Choice R&B/Hip-Hop Song
Iggy Azalea, "Team"
Desiigner, "Panda"
Drake, "One Dance" (feat. Wizkid & Kyla) *WINNER*
"Empire" Cast, "Chasing The Sky" (feat. Terrence Howard, Jussie Smollett and Yazz)
Rihanna, "Work" (feat. Drake)
Zendaya, "Something New" (feat. Chris Brown)
Choice Rock Song
Empire Of The Sun, "Walking On a Dream"
Fitz and the Tantrums, "HandClap"
5 Seconds of Summer, "Jet Black Heart" *WINNER*
Elle King, "America's Sweetheart"
OneRepublic, "Wherever I Go"
twenty one pilots, "Stressed Out"
Choice Music: Next Big Thing
Ruth B.
Sofia Carson
Grace
Hey Violet *WINNER*
New District
Leroy Sanchez
Choice Summer Song
DNCE, "Cake by the Ocean"
Fifth Harmony, "Work from Home" (feat. Ty Dolla $ign) *WINNER*
Lukas Graham, "7 Years"
Calvin Harris, "This is What You Came For" (feat. Rihanna)
Justin Timberlake, "Can't Stop The Feeling!"
Zayn, "Like I Would"
Choice Song from a Movie or TV Show
Fifth Harmony, "I'm In Love with A Monster" ("Hotel Transylvania 2") *WINNER*
Halsey, "Castle" ("The Huntsman: Winter's War")
Demi Lovato, "I Will Survive" ("The Angry Birds Movie")
P!nk, "Just Like Fire" ("Alice Through The Looking Glass")
Shakira, "Try Everything" ("Zootopia")
Justin Timberlake, "Can't Stop The Feeling!" ("Trolls")
Choice Love Song
5 Seconds of Summer, "Vapor"
Selena Gomez, "Hands To Myself"
Ariana Grande, "Into You"
Nick Jonas, "Close" (feat. Tove Lo)
Little Mix, "Secret Love Song" (feat. Jason Derulo)
One Direction, "Perfect" *WINNER*
Choice Break-Up Song
Justin Bieber, "Love Yourself" *WINNER*
Selena Gomez, "Same Old Love"
Zara Larsson & MNEK, "Never Forget You"
Demi Lovato, "Stone Cold"
Shawn Mendes & Camila Cabello, "I Know What You Did Last Summer"
Charlie Puth, "We Don't Talk Anymore" (feat. Selena Gomez)
Choice Party Song
DNCE, "Cake by the Ocean" *WINNER*
Flo Rida, "My House"
Becky G, "Break A Sweat"
Calvin Harris, "This is What You Came For" (feat. Rihanna)
Sia, "Cheap Thrills" (feat. Sean Paul)
Justin Timberlake, "Can't Stop The Feeling!"
Choice Music Breakout Artist
Alessia Cara
DNCE
Bea Miller
Charlie Puth
Troye Sivan
Zayn *WINNER*
Choice Summer Music Star: Female
Selena Gomez *WINNER*
Ariana Grande
Demi Lovato
P!nk
Rihanna
Gwen Stefani
Choice Summer Music Star: Male
Justin Bieber
Drake
Nick Jonas
Shawn Mendes
Pitbull
Zayn *WINNER*
Choice Music: International Artist
EXO
Girls' Generation
J Balvin
Little Mix *WINNER*
Super Junior
Zara Larsson
Choice Web Star: Female
Colleen Ballinger
Eva Gutowski ("MyLifeAsEva")
Gabbie Hanna ("The Gabbie Show")
Jenn McAllister ("jennxpenn")
Bethany Mota
Lilly Singh ("Superwoman") *WINNER*
Choice Web Star: Male
Cameron Dallas
Dolan Twins *WINNER*
Joey Graceffa
Hayes Grier
Nash Grier
Tyler Oakley
Choice Web Star: Comedy
Colleen Ballinger
GloZell Green
Ryan Higa ("nigahiga")
The Janoskians
Lilly Singh ("Superwoman") *WINNER*
Smosh
Choice Web Star: Music
Boyce Avenue
Chloe X Halle
Christina Grimmie *WINNER*
Cimorelli
Johnny Orlando
MattyBRaps
Choice Web Star: Fashion/Beauty
Bethany Mota *WINNER*
Bunny Meyer ("grav3yardgirl")
Kandee Johnson
Michelle Phan
Niki and Gabi
Rachel Levin ("rclbeauty101")
Social Media King
Justin Bieber
Cameron Dallas *WINNER*
LeBron James
Dwayne Johnson
Kanye West
Zayn
Social Media Queen
Miley Cyrus
Lady Gaga
Gigi Hadid
Fifth Harmony *WINNER*
Kim Kardashian
Britney Spears
Choice Twit
Justin Bieber *WINNER*
Lady Gaga
Kevin Hart
Katy Perry
Britney Spears
Kanye West
Choice Viner
Josh Peck
Lele Pons *WINNER*
Matthew Espinosa
The Gabbie Show
Thomas Sanders
Zach King
Choice Instagrammer
Justin Bieber
Selena Gomez *WINNER*
Blake Gray
Kim Kardashian
Hunter Rowland
Britney Spears
Choice Snapchatter
Taylor Caniff
Gigi Hadid
Kylie Jenner *WINNER*
DJ Khaled
Logan Paul
Brandon Rowland
Choice YouTuber
Meg Deangelis "MayBaby"
Dolan Twins *WINNER*
Connor Franta
Eva Gutowski ("MyLifeAsEva")
Kian Lawley
Lilly Singh ("IISuperwomanII")
Choice Muser
Baby Ariel *WINNER*
Loren Beech
Kristen Hancher
Ariana Renee
Jacob Sartorius
Mackenzie Ziegler
Choice Fandom
5 Seconds of Summer – #5SOSFAM
Fifth Harmony – #Harmonizers
Justin Bieber – #Beliebers
One Direction- #Directioners *WINNER*
Super Junior – #ELF
Zayn – #zsquad
Choice Female Hottie
Gigi Hadid
Selena Gomez
Demi Lovato
Hailey Baldwin
Kendall Jenner *WINNER*
Bella Thorne
Choice Male Hottie
Austin Mahone
Cameron Dallas
Harry Styles *WINNER*
Jussie Smollett
Justin Bieber
Zayn Malik
Choice Style: Male
Brooklyn Beckham
Bryshere Y. Gray
Colton Haynes
Nick Jonas *WINNER*
Kanye West
Zayn
Choice Style: Female
Becky G
Bella Thorne
Blake Lively
Kesha
Willow Smith
Zendaya *WINNER*
Choice Selfie Taker
Justin Bieber
Miley Cyrus
Lady Gaga
Ariana Grande *WINNER*
Kylie Jenner
Kim Kardashian
Choice Dancer
Misty Copeland
Kalani Hilliker
Derek Hough
Julianne Hough
Chloe Lukasiak
Maddie Ziegler *WINNER*
Choice Model
Hailey Baldwin
Ashley Graham
Gigi Hadid
Winnie Harlow
Chanel Iman
Kendall Jenner *WINNER*
Choice Male Athlete
Kobe Bryant
John Cena
Stephen Curry *WINNER*
Peyton Manning
Roman Reigns
Cristiano Ronaldo
Choice Female Athlete
The Bella Twins *WINNER*
Simone Biles
Alex Morgan
Danica Patrick
Ronda Rousey
Serena Williams
Choice Sports Team
Cleveland Cavaliers
Denver Broncos
FC Barcelona
Golden State Warriors
San Jose Sharks
U.S.A. 2016 Olympic Team *WINNER*
Choice Comedian
Aziz Ansari
Ellen DeGeneres *WINNER*
James Corden
Jimmy Fallon
Jordan Doww
Kevin Hart
Join our new commenting forum
Join thought-provoking conversations, follow other Independent readers and see their replies