Trainspotting 2: Ewan McGregor recreates original's opening sprint
Choose life. Choose a job. Choose a career. Choose a family. Choose a f**king big television.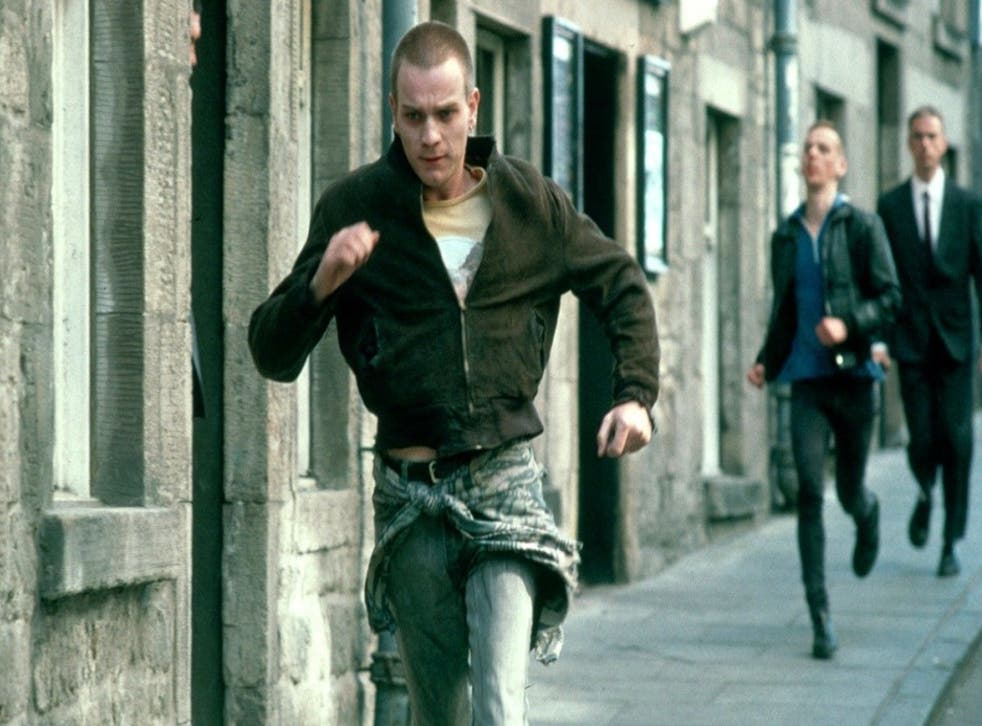 Danny Boyle's upcoming Trainspotting 2, officially known as T2, technically adapts Irvine Welsh's own sequel to his source novel, Porno.
Yet, it seems pretty unlikely Boyle will avoid paying tribute to T2's cinematic forefather, with a new set of photographs from the film's set throwing back to one of the original's most iconic sequences, it's opening shots; where Renton (Ewan McGregor) and Spud (Ewen Bremmer) sprint down Edinburgh's famous Princes Street whilst being pursued by police.
It's certainly not our first glimpse at the upcoming sequel; cast and crew have been filming around Edinburgh for several weeks now, with photographers capturing shots of both Renton and Jonny Lee Miller's Sick Boy, still sporting that classic beach blond hairdo. We've also had a rather forlorn first look at Spud, caught during filming in North Edinburgh.
Looking at the photos, it certainly seems as if this scene will be a straight homage to the first film; with the pair running out of Princes Street's Urban Outfitters store and down towards Leith Walk, a very similar route to that taken in the original. Though Urban Outfitters was retooled to play an Apple Store for the day, meaning there's definitely going to be a pretty on-the-nose modern twist to the scene.
Bremmer even appears to be gripping onto an iPad in one of the shots, which is certainly an upgrade from the mere purse during their original run of things. Indeed, Edinburgh's changing scenery over the past couple of decades appears to be quite central to Boyle's attitude to the project.
"Coming back to Edinburgh has actually been really fascinating, since filming the first Trainspotting, Edinburgh has changed dramatically. You can see the gentrification massively in the city," the director had previously stated.

T2 hits cinemas 27 January 2017.
Join our new commenting forum
Join thought-provoking conversations, follow other Independent readers and see their replies