Wacky trailer for new action comedy Kung Fury released on Kickstarter
There are vikings, mutants, dinosaurs and nazis in this 80s-inspired project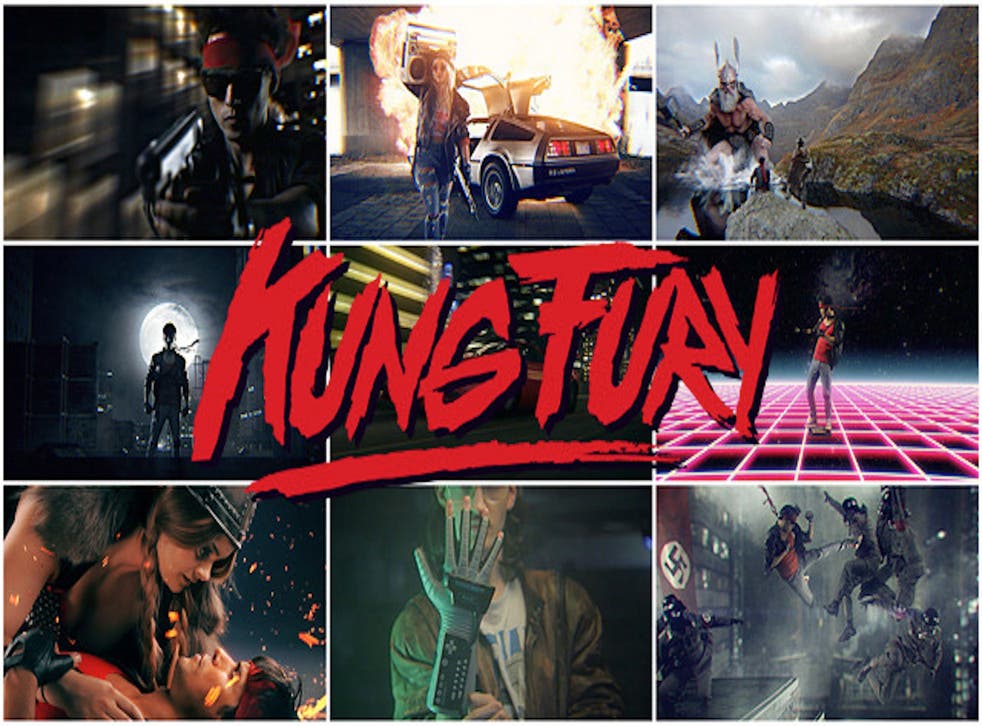 It is a bizarre action comedy based on 80s cop movies, complete with techno vikings riding on dinosaurs, mutants, killer arcade machines and time travel - introducing Kung Fury.
If it sounds like your dream film [or worst nightmare?] then take a look at the new trailer, released on Boxing Day as part of a Kickstarter campaign to complete production of the movie.
The shamelessly over-the-top film may as yet never be seen in finished form but most of the 30-minute project has reportedly already been shot.
What is lacking, according to writer and director David Sandberg, is the funds needed to add extensive visual effects to the existing footage.
Kung Fury is set in "a variety of exotic locations" including 1980s Miami, Asgard and Germany in the 1940s. Due to a limited budget, most of the scenes have been shot against a greenscreen backdrop, meaning the environments need to be created digitally instead.
Should the money be raised by the crowd-sourcing website, Kung Fury will be released for free online. Sandberg will only turn his project into a full-length feature film if an ambitious $1 million can be collected.
The plot synopsis for Kung Fury reads: "During an unfortunate series of events, a friend of Kung Fury is assassinated by the most dangerous kung fu master criminal of all time, Adolf Hitler, a.k.a Kung Führer.
Kung Fury decides to travel back in time to Nazi Germany in order to kill Hitler and end the Nazi empire once and for all."
Sandberg writes on his Kickstarter page that his unique project is "driven by a strong will, love for the 80s and action movies".
So far, the film has over 1,700 backers and nearly $72,000 of its $200,000 target has been pledged.
Join our new commenting forum
Join thought-provoking conversations, follow other Independent readers and see their replies