Why Cameron wore a Red Wings jersey for almost the entirety of Ferris Bueller's Day Off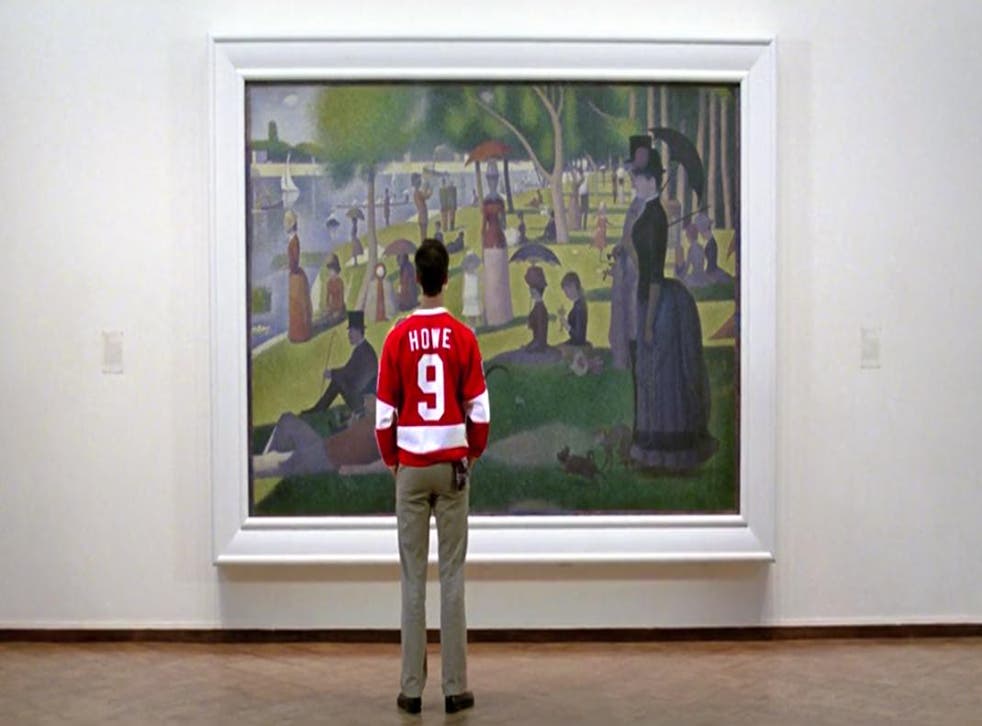 NHL legend Gordie "Mr. Hockey" Howe died at the age of 88 on Friday, the day before the 30th anniversary of Ferris Bueller's Day Off, in which character Cameron Frye wore a Gordie Howe jersey for pretty much the whole film.
It was an odd coincidence, and led people to wonder why Cameron was wearing a Detroit Red Wings in the first place when he's from Chicago and, hailing from its suburbs, by all rights should support the Blackhawks, not their Detroit rivals.
Ferris Bueller's Day Off had pretty carefully chosen costume (I still covet Sloane's tassel jacket) and director John Hughes was a Chicago native with an eye for detail, so this couldn't have been a mistake.
As it turns out, the jersey was a character back story quirk that was never actually revealed in the movie.
Asked about the choice by MEL magazine, Cameron actor Alan Ruck said: "Since I didn't grow up in Chicago, I never gave it a thought.
"John [Hughes] had spent some of his boyhood in Detroit. [He] had decided that Cameron had a horrible relationship with his father, but a great relationship with his grandfather, who lived in Detroit and would take Cameron to Red Wings games. That's all it was, and it was never explained in the movie."
Cameron's beloathed dad was presumably a Blackhawks fan, so his jersey was a little hint of defiance.
It's a sweet little factoid and there's still so much love for the film all these years later. While this year might be the film's 30th anniversary, last year marked 30 years since Ferris actually took his day off, as pinpointed by a little baseball math.

Join our new commenting forum
Join thought-provoking conversations, follow other Independent readers and see their replies