Wizard of Oz 'Cowardly Lion' costume sells for over $3 million at auction
The real lion hide outfit was worn by Bert Lahr in the iconic 1939 film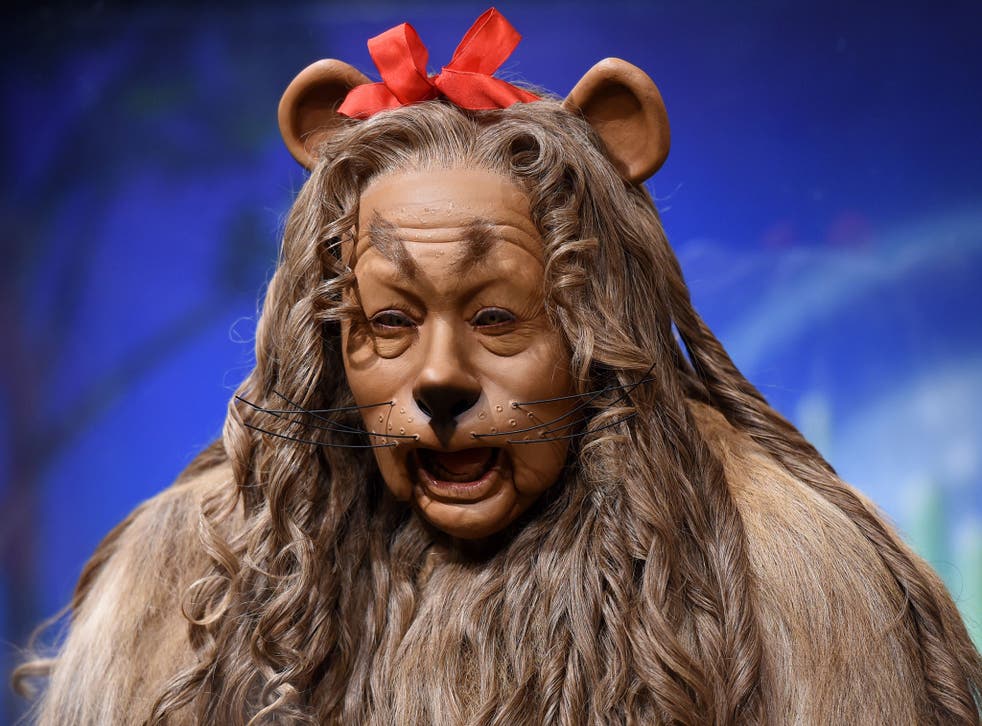 The iconic Cowardly Lion costume from classic Thirties movie The Wizard of Oz has fetched more than $3 million at auction.
Worn by late actor Bert Lahr in the 1939 film starring Judy Garland, the authentic outfit is made from real lion fur and hide, with the face a sculpted likeness of Lahr's face.
It sold at a Bonhams Hollywood memorabilia auction in New York on Monday, after being discovered over two decades ago in one of the oldest MGM buildings. The buyer remains anonymous.
James Comisar, the costume's previous owner, said that a secondary outfit used in the film brought nearly $1 million at auction in recent years.
Elsewhere during Monday's sale, the orange piano on which Sam plays "As Time Goes By" to Isla in 1942's Casablanca sold for $3.4 million.
The instrument, previously owned by a LA dentist, features heavily in the Oscar-winning anti-Nazi romance as the hiding place where Rick stores the letters of transit that secure Isla's safe journey to the US.
The piano came with a piece of chewing gum under the keyboard, but it is not known whose fingerprint is embedded in it.
Dresses worn by Marilyn Monroe, Rita Hayworth, Judy Garland and Grace Kelly were also auctioned, as was Clark Gable's jacket from Gone With The Wind.
Join our new commenting forum
Join thought-provoking conversations, follow other Independent readers and see their replies