The worst Christmas films to watch on Netflix 2014
Average Joe saves Christmas pt XXI and other gems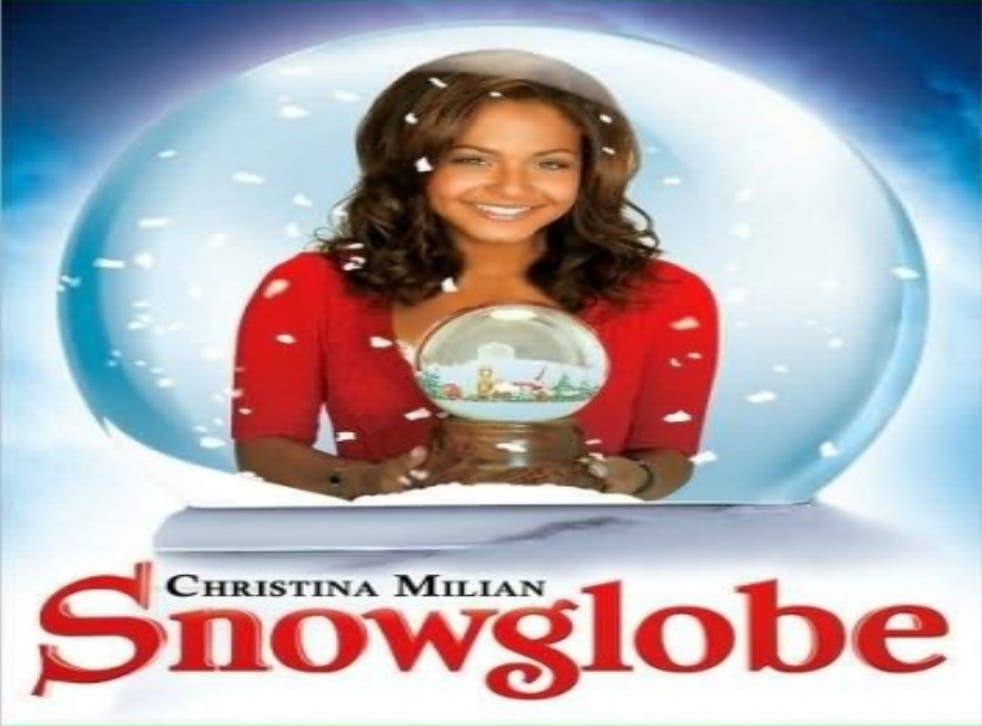 Full disclosure: this started out as 'The best Christmas films on Netflix', but then I realised Home Alone and Groundhog Day are pretty much the only good ones, neither of which are on it.
Instead, here's a list of films you should watch this festive season if you really hate your family and want them to suffer through two hours of snowflake-flecked schmaltz insanity.
I haven't watched all of these because I'm not a monster, so I'll be judging them primarily by awfulness of DVD cover and synopsis.
Holidaze
'Melody Gerard, a high-powered corporate executive, is in for an unpleasant surprise when she takes a spill and wakes up in an alternate universe.'
Initially lost me with the corporate executive thing, won me back with the slapstick injury, compounded it with inexplicable time travel and thoroughly bloody cemented it with an awkward picture of the lead couple in a sh*tty snowglobe.
The Christmas Bunny
'Julia, a foster child, finds a wounded rabbit on Christmas Eve and takes it to the Bunny Lady, a lonely woman who runs an animal shelter on her farm.'
How much trouble can one rabbit really cause at Christmas? Bite through the wire of a set of fairy lights? Pee in the mince pies?
If it's voiced by Mark Wahlberg I'm in, though it's probably best to defer to the sole Netflix member review: "Really really really really really really really really really really really really really really really really really really really really crap. Kids made me watch it.......they must hate me."
Fireplace for your home
'Replicate the peacefulness of an old-fashioned, wood-burning fireplace, as well as a crackling yule log fireplace, all set to holiday tunes.'
Access unlimited streaming of movies and TV shows with Amazon Prime Video Sign up now for a 30-day free trial
Sign up
More accurate synopsis: Listen to that Mariah Carey song that makes your blood curdle while being reminded that you live in a new-build that never has and never will have a proper fireplace.
Snow
'Bumbling trainee Nick Snowden, next in line to take over the duties of Santa Claus, embarks on a journey to California to bring back a lost reindeer.'
"Right guys, we need a new name for a Christmas film."
"Tree?"
No.
"Cheer?"
Maybe.
"Snow?"
"LOVE IT."
This gets extra points for having a plot I've definitely seen in about five different Tim Allen films and cheekily pinged braces on the cover.
'When a trip through a magic mirror leaves Santa with no memory only days before Christmas, his wife tries to help him in time for his midnight ride.'
The relentless misery that is Nick Snowden's life continues, as we pick up the story years later and find him still exiled to the North Pole and trying to tame an increasingly unionised elf workforce (I like to think).
Good pun in the title though, you're alright Snow 2: Brain Freeze!
Snowglobe
'When Angela finds a mystical snow globe that transports her into a winter wonderland, she has to make a choice about what Christmas really means.'
The second film starring a woman trapped in a snow globe on our list, but with a more mysterious synopsis.
What choice will she make about what Christmas means? Does that sentence even make sense? Is that what she's trying to get to the bottom of?
It stars Christina Milian though, who I can forgive for creating this bonafide pop jam.
Holiday in Handcuffs
'Unexpectedly single just before the holidays, an aspiring artist kidnaps a handsome stranger to introduce to her family as her new boyfriend.'
What is Christmas if not a time to settle round the fire and dust off tropes about men being oppressed by their wives? Former actors Melissa Joan Hart and Mario Lopez star.
The Search for Santa Paws
'In this prequel to Disney's holiday hit Santa Buddies, it's up to puppy Paws to save the spirit of Christmas when Santa's memory fades.'
Easily my top pick for worst film to watch on Netflix this Christmas thanks to a deceptive synopsis that lures you in with a cute pup and then announces Santa's decline into the ravages of Alzheimer's.
Join our new commenting forum
Join thought-provoking conversations, follow other Independent readers and see their replies