Zach Braff does the best photobomb ever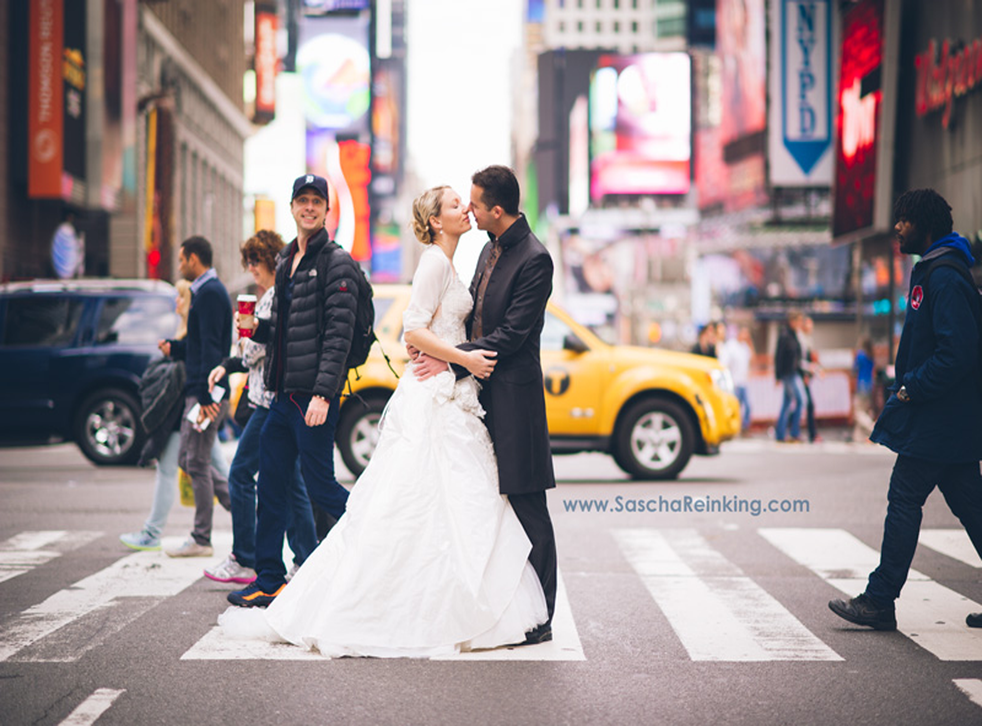 Zach Braff might have just pulled off the best photobomb ever.
The former Scrubs actor was spotted grinning cheekily behind a bride and groom in New York, by their wedding photographer Sascha Reinking.
She tweeted it at the actor, saying: "Sir, I think you photobombed my newlywed couple the other day in New York. :) Well played…"
He then tweeted it himself, saying: "I think this is my best photobomb ever".
Ms Reinking said she didn't even notice Braff in the shot until she started editing the pictures. She explains on her site: "Verena and Michael already got married back home but they wanted their wedding photos taken during a vacation here in New York. So I took them on a tour around the city and we had a lot of fun shooting all over the place.
"Like most of my couples they asked me for one of my 'famous' street shots and so I put them right on 42nd street with Times Square in the background. Little did we know that we were about to get photobombed by no other than Zach Braff."
The actor and director is currently working on his latest film Wish I Was Here, which was funded by fans on Kickstarter.
Join our new commenting forum
Join thought-provoking conversations, follow other Independent readers and see their replies