Zoolander 2: Justin Bieber joins cast with self-mocking 'Blue Steel' photo
It makes after the ribbing he faced over that Calvin Klein shoot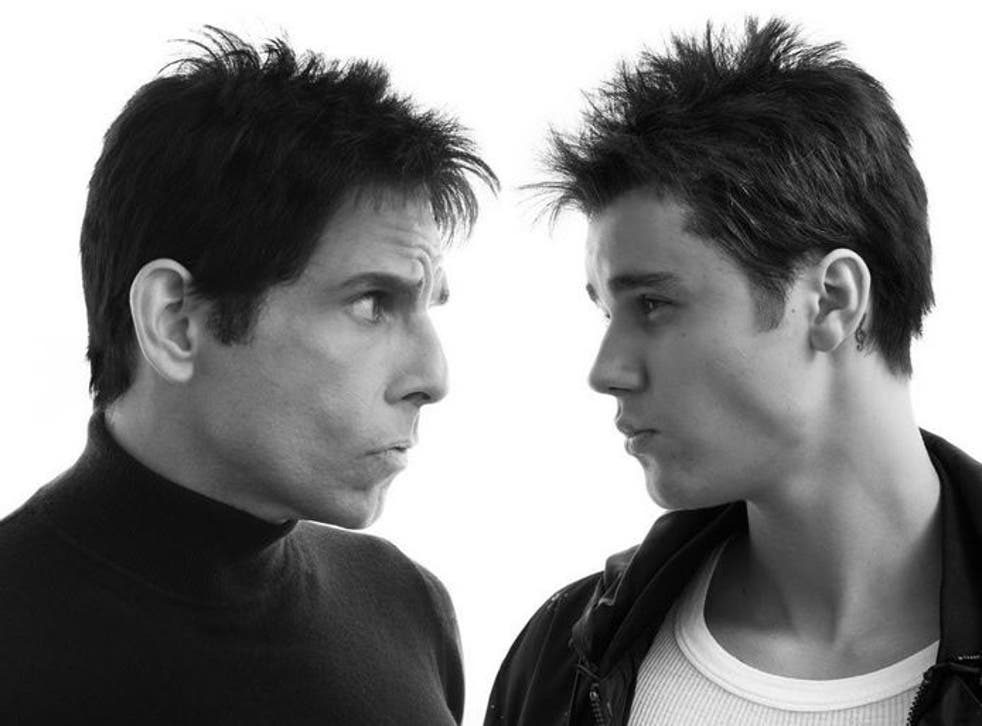 Justin Bieber has confirmed that he will appear in Zoolander 2, posting a picture of himself pouting alongside Ben Stiller's Derek Zoolander on Twitter and Instagram.
If more confirmation were needed, the photo was retweeted by Stiller himself.
Bieber had hinted at a cameo in the film earlier in the week, writing on Facebook that he was "working on something big" in Europe, telling fans: "To learn more follow me on Fahlo. He is so hot right now" (a reference to Mugatu's infamous line from the original).
The move follows in a steady curve of self-deprecation Bieber has been on, having previously let himself be roasted on Comedy Central. During the special, he apologised for his behaviour over the past few years and was reunited with his abandoned monkey.
The Zoolander 2 cast also includes Penelope Cruz, Billy Zane, Fred Armisen, Will Ferrell, Kristen Wiig and Lewis Hamilton, while Stiller and Owen Wilson will both return.
Potentially out celebrity cameo-ing Anchorman 2, there are also rumours that Jonah Hill, Kanye West, Kim Kardashian West and Anna Wintour will feature.
The sequel is rumoured to be set in Europe, possibly at Paris Fashion Week, where Stiller and Wilson made an appearance as Zoolander and Hansel last month.
Zoolander2 has a release date of 12 February, 2016.
Join our new commenting forum
Join thought-provoking conversations, follow other Independent readers and see their replies