Zoolander and Hansel actually modelled at Paris Fashion Week and the internet can't cope
Stars' appearance comes as official confirmation of Zoolander 2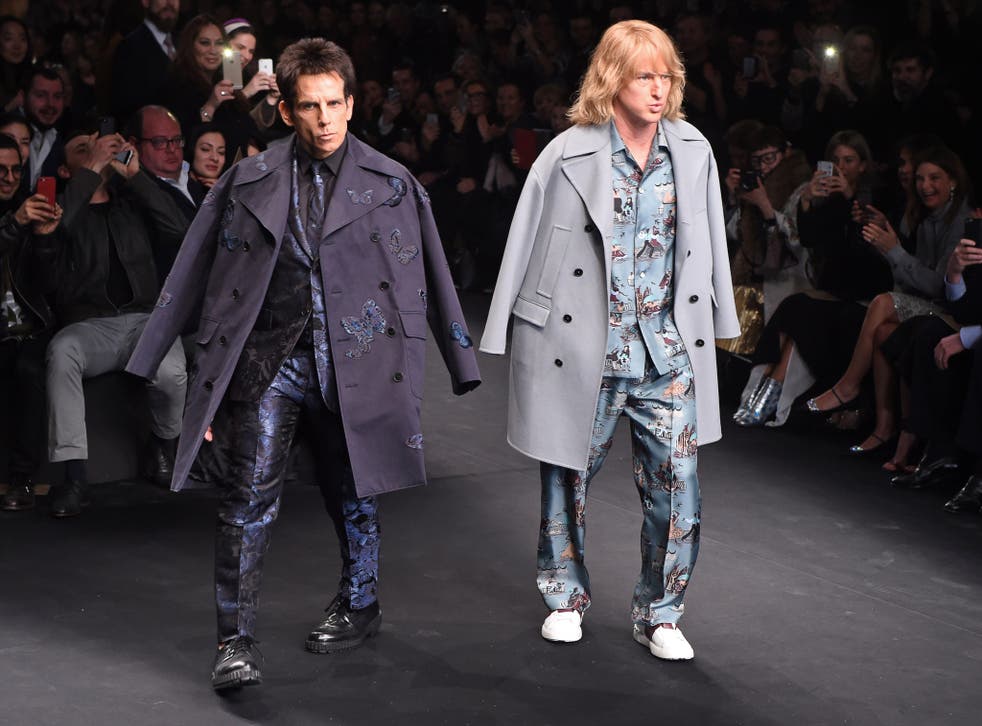 The fashion world was rocked and the internet went into meltdown this afternoon with the return of two undisputed legends to the catwalk after a 14-year hiatus.
Derek Zoolander and Hansel (so hot right now) closed Valentino's show at Paris Fashion Week, were pictured with Vogue editor Anna Wintour and even staged a "walk-off" live to the tune of "Don't You Want Me" by the Human League.
Ben Stiller and Owen Wilson are due in Italy for 12 weeks of filming for the much-anticipated Zoolander 2.
And if the pictures emerging from Paris are anything to go by, the sequel is reason to get very, very excited.
Luckily for Zoolander there were no left turns on the packed catwalk, and the crowd was even treated to the return of his famous signature look "Blue Steel".
But the appearance of Stiller's and Wilson's supermodel alter-egos at a real fashion show in Paris was too much for some fans to bear.
While Stiller had been confirmed for the star role in the sequel to the 2001 hit, Wilson's appearance is more or less the first solid word on his reprisal of Hansel. According to ComingSoon, Justin Theroux is down to co-write and direct while Will Ferrell's return as Mugatu is "all-but-confirmed".
The original Zoolander featuring David Bowie in a cameo only grossed $60 million at the box office but became a cult hit with successful DVD sales.
Join our new commenting forum
Join thought-provoking conversations, follow other Independent readers and see their replies