Eddie Redmayne wins Best Actor Oscar for role of Stephen Hawking in The Theory of Everything
Redmayne beat Birdman's Michael Keaton to the big prize last night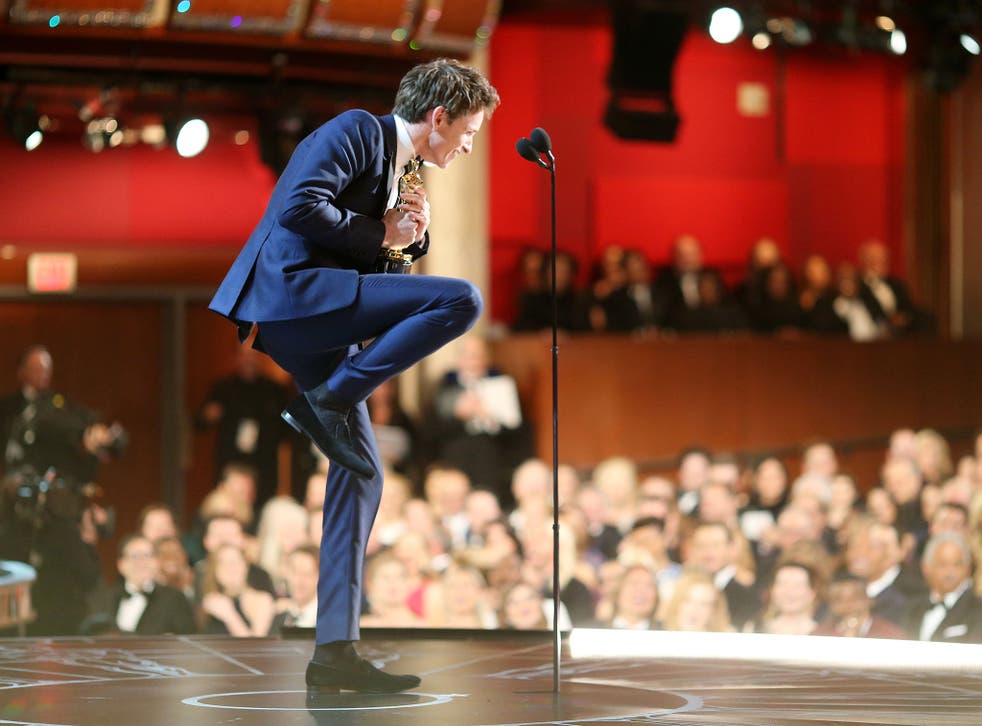 Eddie Redmayne has done it for the Brits and beaten Birdman's Michael Keaton to the Best Actor Oscar.
The 33-year-old won for his role as Stephen Hawking in The Theory of Everything, also pipping The Imitation Game's Benedict Cumberbatch, American Sniper's Bradley Cooper and Foxcatcher's Steve Carell to the gong.
"I am fully aware that I am a lucky, lucky man," Redmayne said in his endearing acceptance speech, before collapsing into giggles of disbelief upon saying the word "Oscar" out loud.
"This Oscar belongs to all of those people around the world battling ALS. It belongs to one exceptional family. I will be its custodian and I will promise you I will look after him."
Speaking to The Independent after the awards, Redmayne said: "I'm not going to rest on my laurels."
"I still have a lot of work to do to become the kind of actor I want to be. I never dreamed that this would happen for me, and it won't change how I approach any of my next jobs. Benedict would have been such a worthy winner."
Oscars 2015 winners

Show all 15
The Theory of Everything follows a young Hawking and his battle with amyotrophic lateral sclerosis, also known as motor neurone disease, as well as focusing heavily on his relationship with ex-wife Jane Wilde, played by Felicity Jones.
Jones lost out to Julianne Moore in the Best Actress category but was widely praised for her performance.
Join our new commenting forum
Join thought-provoking conversations, follow other Independent readers and see their replies