Oscars 2015: All-white nominations raise eyebrows as Selma star David Oyelowo and director Ava DuVernay overlooked
He played Martin Luther King and she was hotly tipped to become the first nominated black woman director - but they didn't make the Academy's shortlist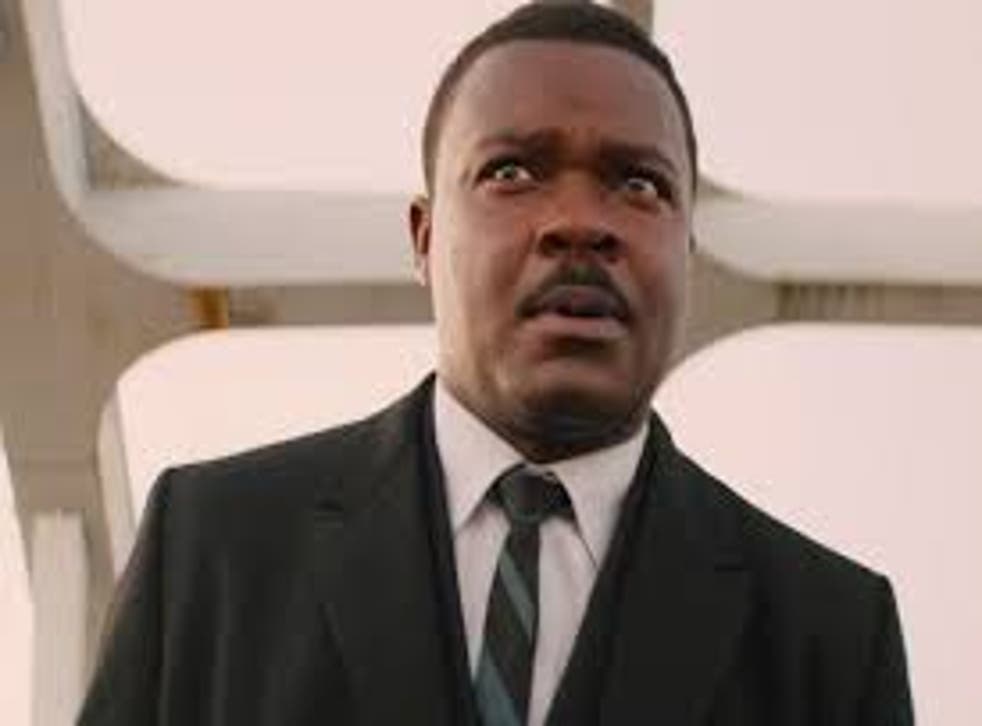 This year's list of Oscar nominations has raised eyebrows in Hollywood and beyond, not least because, for just the second time since the turn of the Century, every nominee in the Academy's four acting categories is white.
Notably, the black British actor David Oyelowo, acclaimed for his performance as Martin Luther King, Jr in Selma, the first major film about the civil rights leader, was left out of the Best Actor category as the nominations were announced early on this morning. Selma's director, Ava DuVernay, had been tipped to be the first black woman ever nominated for Best Director, after she was shortlisted for last weekend's Golden Globes. But she, too, was locked out of Oscar contention in another all-white category.
The 2011 Oscars also featured an exclusively white crop of 20 acting nominees. Up until then, the last time no actor of colour was nominated was in 1998. Selma was nominated for Best Picture, where it will compete against Birdman and The Grand Budapest Hotel, which led the field with nine nominations apiece. Richard Linklater's Boyhood was also shortlisted for Best Pictu re, and remains the overwhelming favourite to win.
Read more:
Keaton's is the only fictional character in a category dominated by biopics: Redmayne won a Golden Globe last weekend for his performance as Stephen Hawking in The Theory of Everything; Cumberbatch plays Alan Turing, the computing pioneer who cracked the German Enigma code, but was later persecuted by the British authorities for his homosexuality, in The Imitation Game.
Oscars 2015 nominations

Show all 28
FoxcatcherAmerican Sniper
Theory of Everything producer Eric Fellner said he knew early in the film's production that Redmayne's performance would be a special one. "There's an emotional scene when he's playing croquet and has very pronounced physical issues starting to develop in his body," Fellner said. "I remember watching the monitor and thinking, 'Oh my God, this guy is going to nail it.'"
Redmayne's co-star Felicity Jones and fellow Brit Rosamund Pike (Gone Girl) were both named in the Best Actress category, where they will face stiff competition from Marion Cotillard (Two Days, One Night), Reese Witherspoon (Wild) and Julianne Moore, whose Golden Globe-winning turn as an Alzheimer's sufferer in Still Alice is expected to see her triumph on Oscar night, too.
Perhaps the most shocking omission in this year's nominations was The Lego Movie, which was snubbed in the Best Animated Feature category. Directors Phil Lord and Chris Miller's 3D hit was not only rapturously reviewed, but also became the highest-grossing film of the year in the UK, and the fourth-highest grossing in the US.
After The Lego Movie picked up just one nomination, for original song "Everything is Awesome", Lord made light of his disappointment by "making his own" statuette from Lego, and posting the image on Twitter. "This is not a tragedy," he wrote. "Congrats to incredible crew and cast of The Lego Movie, who made a classic."
The Oscars will be hosted by Neil Patrick Harris on Sunday 22 February, at the Dolby Theatre in Los Angeles.
Join our new commenting forum
Join thought-provoking conversations, follow other Independent readers and see their replies