Oscars 2015: Biggest snubs from The Lego Movie to Selma
We round up the surprise contenders that  out in the Oscars line-up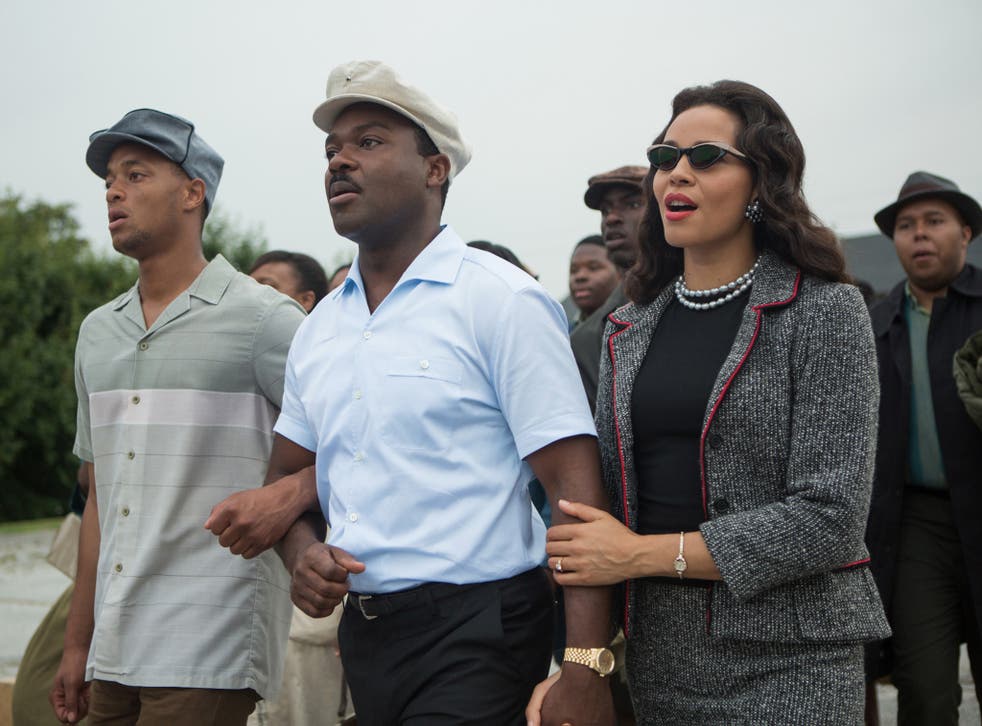 In what is being deemed "the whitest year", the 2015 Oscar nominations saw a number of surprise snubs, from animations to Sci-Fi thrillers.
Here's a list of the most outrageous non-nominees:
The Lego Movie - Best Animated Movie
People of the internet are up in arms about this one. The Lego Movie got a 96 per cent rating on Rotten Tomatoes and raked in the fourth highest box office return in the USA last year so that probably indicated that it was THE animation of the year, if not one of five. Alas, it was only nominated for Best Original Song "Everything is Awesome".
Selma - Best Director/Best Actor
Yesterday was Martin Luther King's birthday, which was a good day for Ava DuVernay's MLK biopic to be nominated for Best Picture and Best Song. However, it unfortunately coincided with the fact that the only African-American actor in the four performance categories (David Oyelowo) didn't even get a look in. The same was also true for DuVernay, who, had she been nominated, would have been the first Black female in history to be up for a Best Director's gong.
Grand Budapest Hotel - Best Actor
It may be up for a zillion awards but Ralph Fiennes made this film - so where is his gong nomination? This is an outrage.
Boyhood - Best Actor
Again, Boyhood's been nominated for loads of awards but considering that the cast were filmed over a 12 year period, you'd think the boy from Boyhood would get a mention. Patricia Arquette and Ethan Hawke are both up for Best Supporting roles so it seems a little harsh not to recognise Ellar Coltrane at all - who, let's face it, spent more than a decade being stalked by a film crew.
Interstellar - Best Director
Christopher Nolan has churned out great film after great film - Inception, The Dark Knight Rises, Memento - and not once has he won an Oscar for his efforts. Interstellar can now join this list after dominating the tech categories with nominations for Best Visual Effects, Sound Mixing and Production Design - but with no cap-doff to the director. Let's just hope that Nolan isn't going to be the new Stanley Kubrick, overlooked by the Academy year after year to the frustration of ardent fans.
A Most Violent Year - Best Supporting Actress
Jessica Chastain was nominated for this category at the Golden Globes, and was named best actress at Critic's Choice Movie Awards in the US for her performance. As such she would seem an obvious choice for an Oscar, but then again, maybe the judges are trying to keep us all on our toes.
Gone Girl – Best Adapted Screenplay
People who went mad for Gone Girl book equally raved about the film - coincidence? No, because Gillian Flynn's written the screenplay. So where's the nomination for Best Adapted Screenplay? Flynn's exclusion from the list also means that there are no women nominated at all in any writing capacity in this year's listing. So jarring.
Cake - Best Actress
All we've heard about for months is how revolutionary Jennifer Anniston is in Cake for her role as a serious, troubled woman. For one, she looks pretty rough throughout - which makes a change from the glossy, ageless all American girl we've grown up with. For two, the woman's done nothing but extra-mature-cheddar rom-coms since Friends so this is a real step up. The Golden Globes acknowledged this (quite rightly) but the Oscars seemed to have bigger fish to fry (Jen is a legend but you know what I mean).
American Sniper - Best Director
How can a film be nominated for Best Picture and not Best Director - it just doesn't make sense. This is the first time that a Clint Eastwood work has been up for Best Picture without having his directorial efforts recognised. It's up for six nominations over all, including one for Best Actor for Bradley Cooper - which is nice considering that the film flopped at the Golden Globes last week.
Whiplash - Best Original Screenplay
Wait, isn't Whiplash an original screenplay? Why's it up for Best Adapted Screenplay? It's a low-budget indie film that debuted at last year's Sundance Film Festival and then went on to conquer the world…so why try and steal its thunder by putting it in the Adapted category? So many questions.
Join our new commenting forum
Join thought-provoking conversations, follow other Independent readers and see their replies