Leonardo DiCaprio tackles climate change in Oscars acceptance speech, doesn't mention how long he waited to win
It was the actor's fifth nomination having failed to win four times before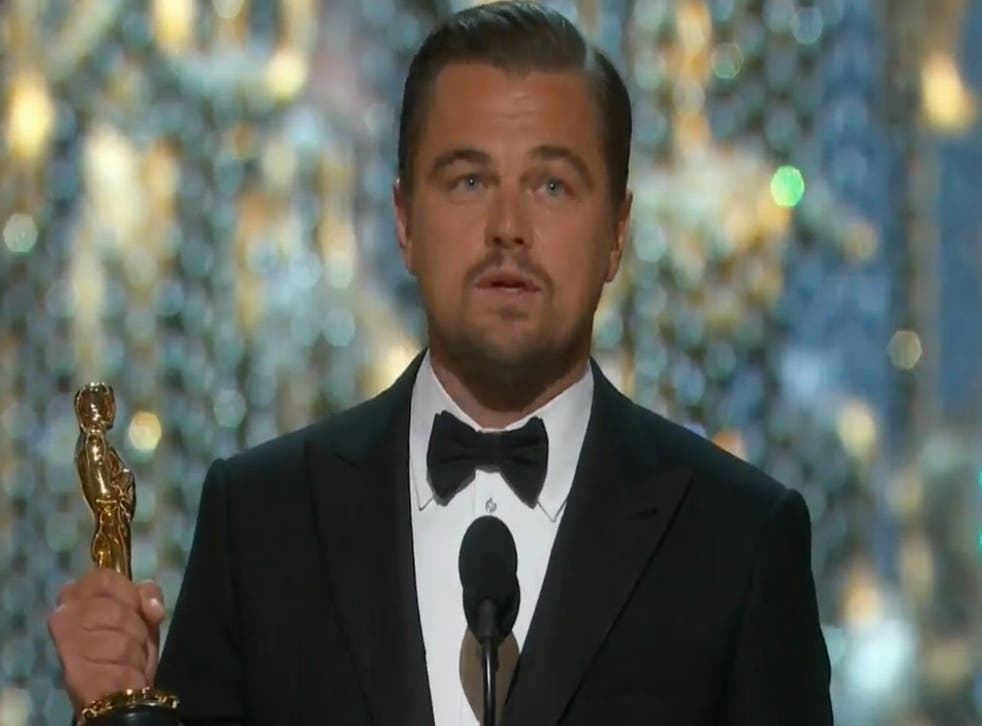 In case you've not heard the news, Leonardo DiCaprio won an Oscar for his role in The Revenant at last night's ceremony in Hollywood.
Considering he's been nominated four times previously, it's no secret that pretty much the entirety of the world's population believes the actor should have already won a trophy whether for his roles in The Aviator (2004) or The Wolf of Wall Street (2013).
In fact, the Academy's failure to reward DiCaprio has become Hollywood's longest-running joke - so much so that many expected him to allude to these previous failures in his acceptance speech. Instead, he focused on a subject close to his heart: climate change.
Beforehand, however, DiCaprio had kind words to say about his Revenant co-star, Tom Hardy.
Oscars 2016: Men on the red carpet in pictures

Show all 12
"First off to my brother in this endeavour, Mr Tom Hardy," he said. "Tom, your fierce talent onscreen can only be surpassed by your friendship off screen."
He then paid honour to the film's director, Alejandro González Iñárritu, who last night won his second Oscar in two years having scooped an award for Birdman in 2015.
"As the history of cinema unfolds, you have forged your way into [it] in these past two years - what an unbelievable talent you are."
It was here where he used The Revenant's extreme filming conditions to brace the subject of climate change.
"Climate change is real," he began. "It is happening right now, it is the most urgent threat facing our entire species and we need to work collectively and stop procrastinating. We need to support leaders around the world... who speak for all of humanity.
"I thank you all for this. Let us not take this planet for granted - I do not take tonight for granted," he capped, to rapturous applause from the evidently ecstatic crowd.
You can find a list of the full winners here.
Join our new commenting forum
Join thought-provoking conversations, follow other Independent readers and see their replies