American Honey, Cannes Festival, film review: 'A rich and rewarding reworking of the road movie'
Andrea Arnold, Starring: Sasha Lane, Shia LaBeouf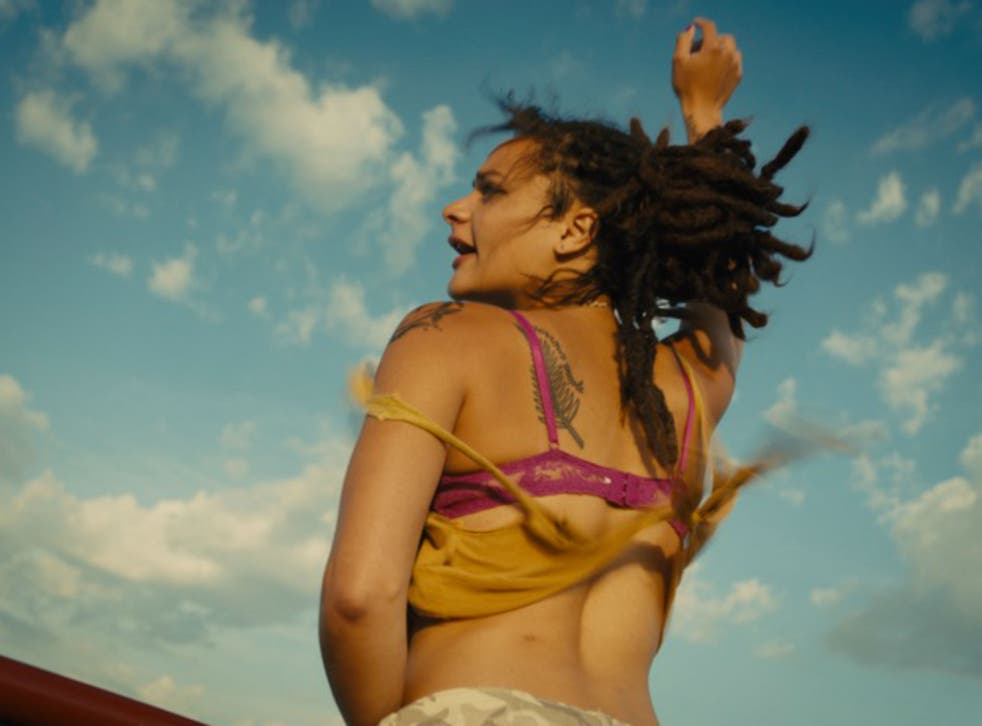 American Honey, the first American feature by British director Andrea Arnold, is a road movie that rambles all over the place. It is not so much unstructured as structure-less. Its freewheeling approach is entirely in keeping with its characters and subject matter. The characters here here are a bunch of hippy misfits who roam across Texas and the midwest in a minibus. They make money by selling magazine subscriptions. Whenever they stop, they have very wild parties. Whenever they're in transit, they sing in karaoke-style accompaniment to stridently loud rap music and country songs.
As she has shown in her earlier British features like Red Road and Fish Tank, Arnold has an uncanny knack of making intimate, observational films with female protagonists at climactic moments in their lives. American Honey is choppy and episodic but it's also a film full of grace notes. Its central romance sometimes makes it seem like Wuthering Heights, done trailer trash style.
The Cathy here is Star (Saska Lane), an eighteen year old who joins the travelling troupe of sellers for the very good reason that her life is at a dead end. The Heathcliff is Jake (Shia LaBeouf), a charismatic, mercurial and often obnoxious figure who is the top salesman in the group - at least until he is distracted by Star.
On one level, the film stands as a travelogue, a cinematic equivalent to Robert Franks' photographic project, The Americans. Like Franks, Arnold is looking at many different sides of contemporary US life through the eyes of her observant heroine, Star. The film is shot with handheld camera in a documentary-like way - but there are also strange and sudden bursts of lyricism. (In one scene, which isn't contextualised at all, Star comes nose to nose with a grizzly bear.) Arnold also pays exhaustive attention to the natural world. There are beautiful shots of dusty landscapes at dawn or dusk - and a few scenes in which we see Star trying to rescue insects. (These presumably are intended to echo her award-winning early shot, Wasp.)
As she tries to sell her magazine subscriptions, Star comes across oil workers, ready to spend a small fortune for sex and companionship, earnest Christian moms, doe-eyed kids living in absolute poverty and wealthy modern-day cowboy-types. She drinks the worm at the mescaline bottle. She takes drugs. She has a very tempestuous romance with Jake under the eyes of the gang's leader, Krystal (Riley Keough), a tough, jealous and mean-spirited wrangler who is very glamorous in a blue collar way. The sex scenes are shot in very frenzied and feral way. For no particular reason, the film is almost three hours long. We are never sure where it is going or why. For all its longueurs, it is a rich and rewarding reworking of the road movie genre - a film that is as original as it is exasperating.
Join our new commenting forum
Join thought-provoking conversations, follow other Independent readers and see their replies