American Sniper, film review: Clint Eastwood keeps a keen eye on the main target
(15) Clint Eastwood, 132 mins Starring: Bradley Cooper, Sienna Miller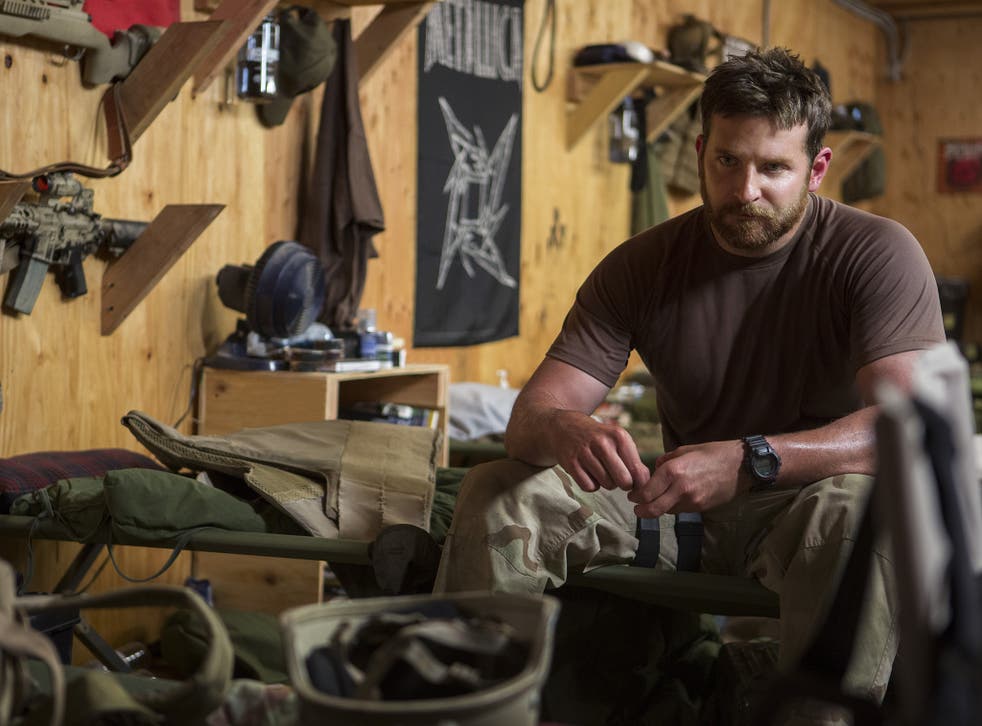 Don't look to Clint Eastwood's new film for perspective on, or political insight into, the Iraq War. Iraqi insurgents are characterised by US soldiers as "savages," Fallujah is referred to as "the new Wild West of the old Middle East," a place where even the dirt tastes like "dogshit," and the film makes little attempt to consider the suffering of the Iraqi people.
This is a biopic. Eastwood's focus is on his main character, the Navy SEAL Chris Kyle (Bradley Cooper), a patriot from Texas who assumed legendary status during his four tours of Iraq. As a sniper, he had 164 confirmed "kills" and the insurgents placed a bounty on his head. Kyle doesn't question why the US is in Iraq but sees himself as a "protector" of his colleagues, his country and his family, and seemingly in that order.
As simple-minded as it is in its treatment of US military misadventure in the Middle East, American Sniper offers a rich and complex study of its central character, brilliantly played by a very beefed-up Cooper. He has some of the quality of the Sergeant York-like everyman. "It's a heck of a thing to stop a beating heart," we hear him reflect in a folksy drawl as he describes the process of killing.
There are frequent flashbacks. We see him in his childhood, when he first showed his marksmanship while out hunting with his father, an arch patriot who divided the world into sheep, wolves and sheepdogs. (Kyle, of course, is the sheepdog type.) The film also deals movingly with his family life, his marriage to Taya (an impressively steely Sienna Miller) and the way that his horrific experiences in Iraq warp his personality. He is a decent man fighting his demons.
Like Eastwood's gunman in Unforgiven, Kyle has killed just about everything that walks or crawls, including women and children, and yet shows huge tenderness to former soldiers, maimed and suffering from post-traumatic stress.
Oscars 2015 nominations

Show all 28
Eastwood deals with the action scenes in bravura fashion. In particular, there is a rooftop duel between Kyle and a crackshot Iraqi sniper that recalls the battle of Stalingrad rivalry between Soviet soldier Zaitzev and the aristocratic German sniper Major Konings in An Enemy at the Gates. In spite of its utter failure to engage with the politics behind the war, the film goes beyond simple hagiography of an all-American hero.
American Sniper is not afraid to show Kyle's dark side and the contradictions in his personality – and that is why it has such resonance.
Join our new commenting forum
Join thought-provoking conversations, follow other Independent readers and see their replies