Beasts of the Southern Wild (12A)
Anthony Quinn
Friday 19 October 2012 13:22 Comments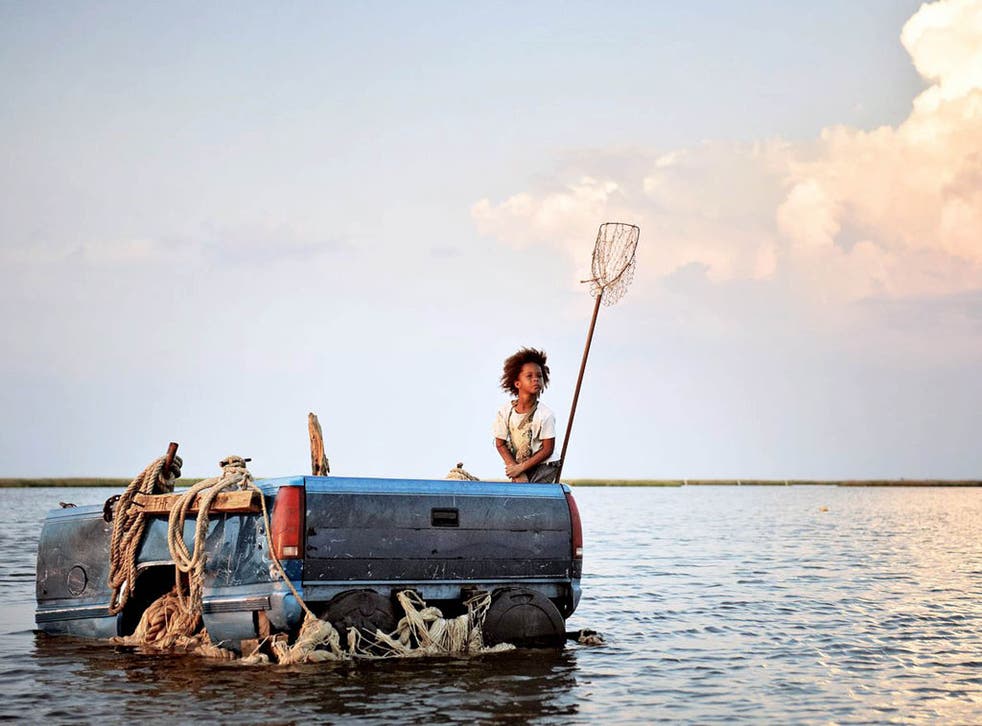 Already much acclaimed on the festival circuit, Benh Zeitlin's debut feature delivers some striking images of despair and dereliction.
Set in a hardscrabble Louisiana swampland known as "the Bathtub", it focuses on a six-year-old girl named Hushpuppy (Quvenzhané Wallis), who scampers through the jungle wilderness like a latter-day Mowgli.
Her mother long gone, her disturbed father, Wink (Dwight Henry), alternately abusive and affectionate, Hushpuppy has to learn survival more or less home alone, and with a hurricane on the way it's by no means certain there'll even be a home by the end.
Co-scripted from her play by Lucy Alibar and Zeitlin, the film aims for a somewhat Malickesque lyricism through the girl's wise voiceover (a bit too wise) and flourishes of surrealist oddity such as the ancient beasts that have returned from a prehistoric age (they look like gigantic warthogs).
The film's political edge is sharp: the backwoods folk of the Bathtub, cut off from mainstream America, do not welcome the paltry and belated efforts to "help" them post-flood, and while the name Katrina goes unmentioned the implications are obvious.
Zeitlin is hugely sympathetic to these marginal, broken-down lives, though he doesn't always help his cause: the music is oppressively insistent, the drama is a sponge to any sentimentality going, and Henry's performance as the father wins no prizes for subtlety. I wanted to like it, but didn't; its poetical effects seemed forced, and its fable-like atmosphere unconvincing.
Register for free to continue reading
Registration is a free and easy way to support our truly independent journalism
By registering, you will also enjoy limited access to Premium articles, exclusive newsletters, commenting, and virtual events with our leading journalists
Already have an account? sign in
Join our new commenting forum
Join thought-provoking conversations, follow other Independent readers and see their replies