The Divergent Series: Allegiant, film review: Teen sci-fi series is losing its way
(12A) Robert Schwentke, 121 mins. Starring: Shailene Woodley, Zoë Kravitz, Miles Teller, Theo James, Naomi Watts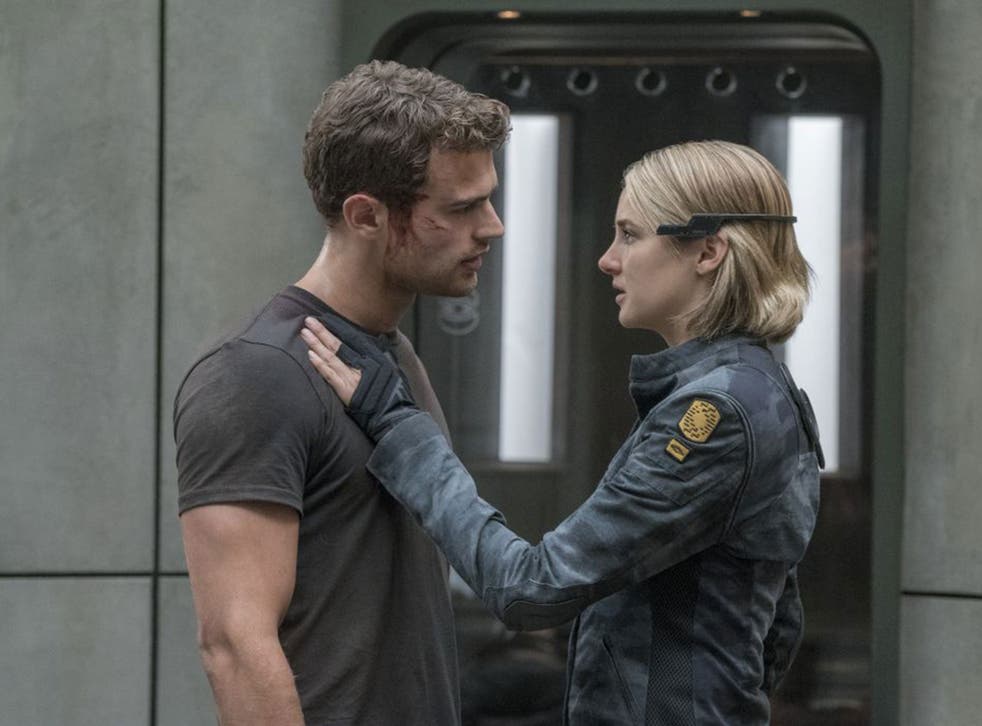 The latest episode of the teen sci-fi series suffers from over-elaborate production design, too much hardware and far too many special effects. It doesn't help that the plotting is so convoluted and so wayward. One moment characters are being dressed in "plasma" clothes to protect them from nuclear radiation, the next they are whirring through the sky in futuristic buggies. There are so many chases, fights and shoot-outs that the film-makers lose sight of the story they are trying to tell.
Tris (Shailene Woodley) is still in battle-torn, near-derelict Chicago where mob justice is being meted out by followers of the new leader, Evelyn (Naomi Watts). Evelyn is the mom of Tris's beau, Four (Theo James), but that doesn't stop her from behaving just as viciously as the Kate Winslet character did in the previous two instalments.
33 Superhero films set for release between 2016 and 2020

Show all 34
Tris, Four and the other young heroes (including Miles Teller's still perfidious Peter) escape the city and take their chances in the toxic red desert beyond the wall. There, they encounter the Bureau of Genetic Welfare, as shadowy an organisation as its name suggests, run by the friendly but inscrutable David (Jeff Daniels). The Hunger Games (of which Divergent sometimes seems a clone) combined dystopian political satire with teen drama in effective, coherent fashion – and it ended on a very strong note. By contrast, Divergent is losing its way. Some of the action scenes (notably the escape from Chicago and the scaling of the wall) are staged with energy but others are formulaic in the extreme.
The finale here is about as exciting to watch as an office party on a paintball outing. Woodley is a formidable young actress but she is badly let down by a skimpy script that pays far too little attention to developing character and far too much to showing off guns and gizmos.
Join our new commenting forum
Join thought-provoking conversations, follow other Independent readers and see their replies