End of Watch, BFI London Film Festival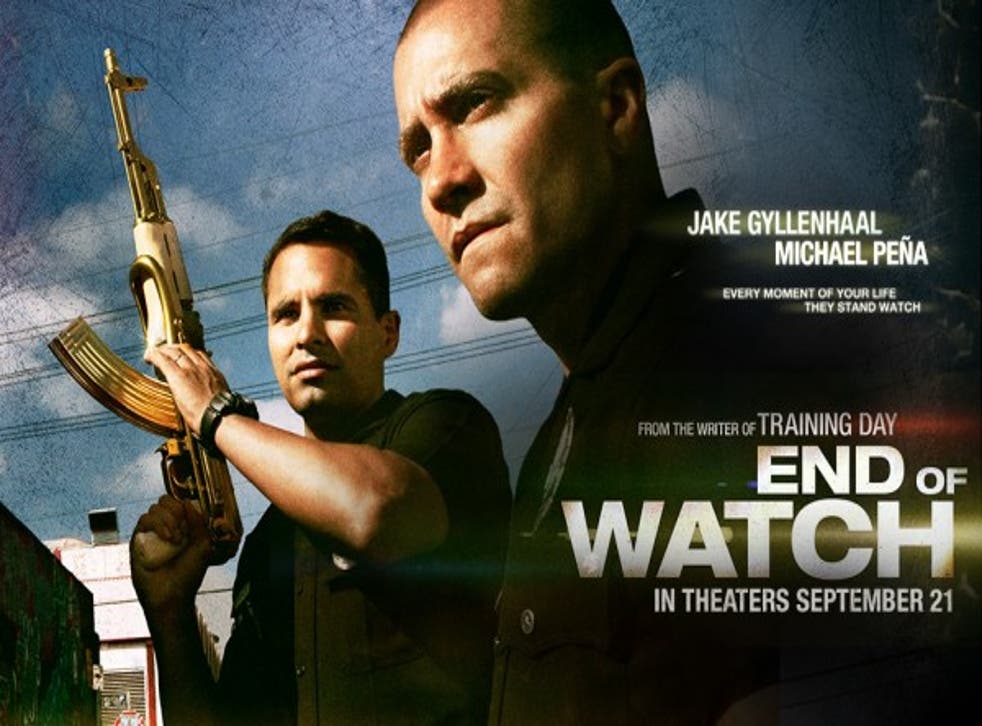 LA cop movies, with their gritty downtown drug busts and sun-drenched shots of palm trees, are an integral part of American cinema. And David Ayer should know - he has made several, his first being Training Day, which he wrote and which won Denzel Washington an Oscar, and the latest of which is End of Watch, which he wrote and directed.
Like many of Ayer's films, End of Watch takes place in the murky mean streets of South Central Los Angeles. But although it finds itself in the same precinct as its predecessors, this film inhabits another world entirely. Gone are the corrupt cops and high-octane car chases. In their stead are Taylor and Zavala (Jake Gyllenhaal and Michael Peña), two risk-taking but down-to-earth bobbies on the beat - and best friends to boot - "street kings" whose days consist of patrolling gangland Los Angeles. The bad guys here are definitely not the boys in blue.
There's plenty going on, from rescuing children from crack dens to busting drivers with golden guns ("Liberace's AK"). But for the most part the story unfolds with a kinetic yet somehow unhurried pace.
These are men with a life too and episodic scenes of police action are interspersed with lengthier ones of playful repartee within the car, of Taylor falling in love with his wife-to-be (a scatty Anne Kendrick), of the men promising to take care of each other's families. Both Gyllenhaal and Peña are at their best here. Their conversations are so breezy they feel like improv (they aren't).
Things do kick up a notch after an unwise house-call by the boys lands them in hot water with the local drug cartel, but the film still takes its time. Bad Boys, this ain't.
Although the now ubiquitous use of hand-held camera footage does lend some scenes a visceral, gritty quality, this feels like a gimmick that is wisely, if crudely, abandoned in the second act. What really makes this film so impressive is its commitment to characterisation in a genre that does not usually care for it.
The scenes of seemingly innocuous banter top everything else for sheer likeability. In one, a seamless combination of clever scripting and relaxed delivery, the two men, one white, one hispanic, exchange affectionate cultural jibes, and in doing so dismantle between them all the ethnic barriers that the gangland ghettos surrounding them have built up. It's a masterful moment.
This is the thinking man's action movie, a cop flick that takes us off the beaten track. Above all, though, it is a bromance. And a very funny one at that.
Public screenings: 11, 13, 21 October, www.bfi.org.uk/lff
Join our new commenting forum
Join thought-provoking conversations, follow other Independent readers and see their replies