Fast & Furious 7 - film review: Paul Walker's exit is orchestrated in a graceful and poetic way
(12A) James Wan, 140 mins Starring: Vin Diesel, Dwayne Johnson, Paul Walker, Jason Statham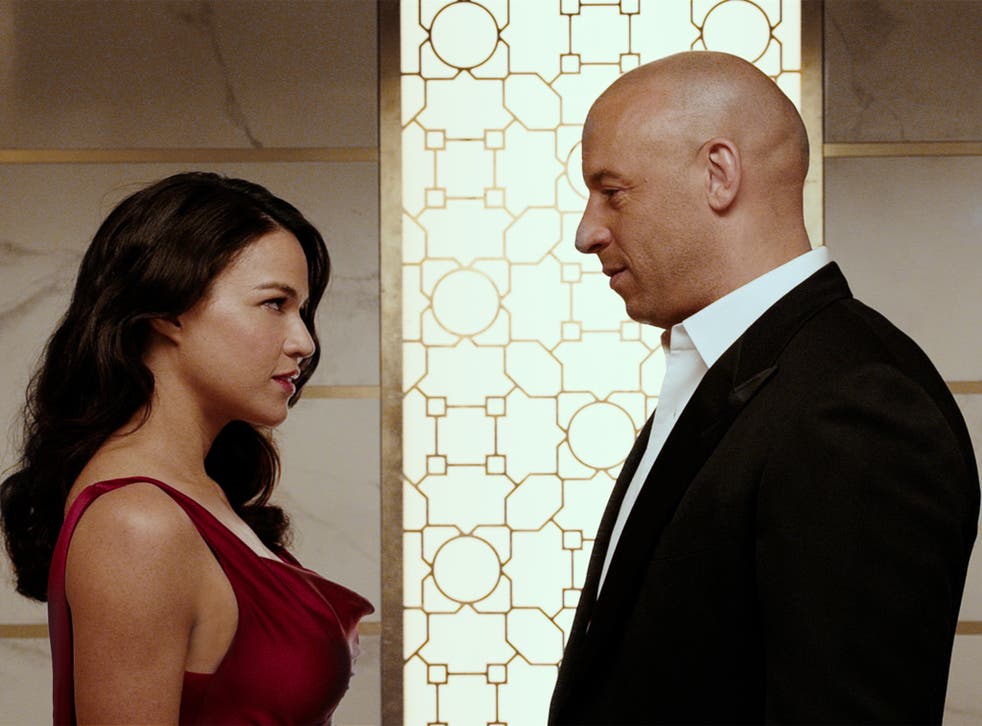 Spectacular action, chases, races and fight scenes are combined with plotting and dialogue of mind-numbing crudity and plenty of shameless product placement in the latest sequel. There is an added poignance here because this is the last movie featuring Paul Walker (who died in a car crash in late 2013). The project was completed after his death using doubles and digital effects, and the filmmakers orchestrate his exit here in a suitably graceful and poetic way.
The set-pieces are often awe-inspiring, even when they don't make the remotest sense. Here, for example, there is a beautifully staged but meaningless sequence in Abu Dhabi in which we see a sports car driven through the air from skyscraper to skyscraper. There is also a moment in which Vin Diesel drives off a cliff with all the insouciance of a man on his way to buy a pint of milk. We quickly discover that the laws of gravity and ordinary mortality don't apply to the action stars here.
The craggy, square-jawed heroes all turn out to have an incredibly sentimental streak. When they're not beating each other up or revving their cars, they trumpet on about the importance of family and loyalty. Highlights here include WWE-style brawls between Jason Statham (in vengeful villain mode and playing "a legitimate English badass") with both Diesel and Dwayne Johnson. There are also enjoyably tongue-in-cheek performances from Kurt Russell as a mysterious spy boss and from young British actress Nathalie Emmanuel (from Hollyoaks and Game Of Thrones) as a beautiful and sarcastic computer hacker.
The question is whether there will be a place for the now-available Jeremy Clarkson in the next sequel.
Join our new commenting forum
Join thought-provoking conversations, follow other Independent readers and see their replies