Film reviews round-up: Creepy, Magnus, Mum's List, I am Bolt
A Japanese crime thriller/horror, a chess documentary, a sentimental tale starring Emilia Fox, and a look at the incredible career of Usain Bolt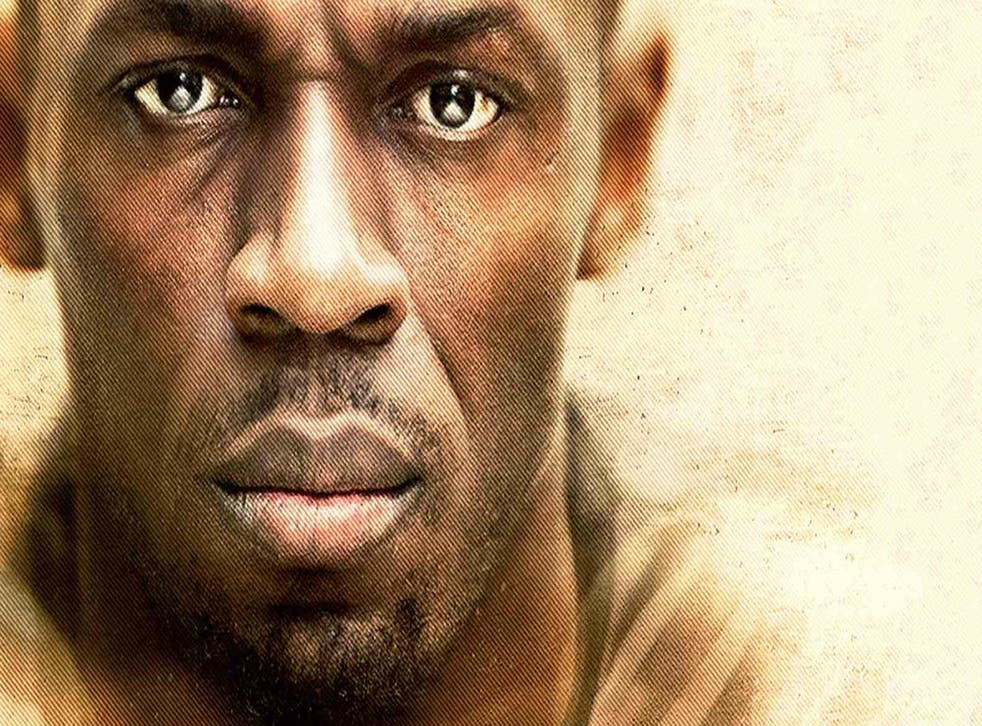 Creepy (15)
★★★★☆
Dir. Kiyoshi Kurosawa, 130 mins, starring: Hidetoshi Nishijima, Yûko Takeuchi, Toru Baba, Ryôko Fujino, Masahiro Higashide, Teruyuki Kagawa
This Japanese crime thriller/horror picture fully lives up to its own title. It is very creepy indeed. A detective who's also a criminal psychologist, Takakura (Hidetoshi Nishijima), quits the force after a traumatic experience (he tries to double bluff a psychopath but his mind games backfire). Takakura, his wife Yasuko (Yuko Takeuchi), and their big shaggy dog begin what they hope will be a quieter life in a new suburban home.
He has landed a job as an academic, lecturing students on criminal science (and telling them ghoulish stories about serial killers). At first, they seem contented enough, even if the neighbours are stand-offish. Then, the reclusive and mysterious Mr Nishino (Teruyuki Kagawa), who lives next door, begins his insidious campaign to get under Takakura's skin.
There's a hint of Alfred Hitchcock's Vertigo in Kurosawa's approach to his material, with the swooping camera work and eerie, orchestral score. Like James Stewart's character in Hitchcock's film, Takakura is a seemingly level-headed figure who begins to behave in a more and more neurotic fashion. He's a decent man who becomes aggressive and paranoid because of the situation in which he finds himself.
Early on, the emphasis is on the psychology of the characters: the tensions between Takakura and his wife and the strange relationship between Nishino and his daughter. Kurosawa is probing away at the mindset of both the villain and those in pursuit of him. Approached by an old colleague, Takakura helps investigate an unsolved mystery concerning a family which disappeared several years before. Inevitably, his work on the case has repercussions on his private life.
Teruyuki Kagawa excels as the unctuous and increasingly repellent neighbour, Nishino, prickly one moment and then trying to ingratiate himself the next.
In its final section, the film begins to resemble one of those gruesome shockers that Takashi Miike used to make in the late 1990s, for example, Audition. There is torture, forced drug addiction, and some very grim scenes of corpses being packaged in airtight bags as if they are slabs of meat on the way to the supermarket. One of the twists here is that the villain tries not to commit crimes himself but goads, manipulates, and drugs his victims into doing the dirty work for him.
Creepy is generic fare. Most of the elements here have been used in countless crime and horror movies before. Kurosawa's originality lies in the sly way he portrays the battle of wits between Nishino and the criminal psychologist on his tail. The lines between them become blurred. It is telling that the cops never seem quite sure which man to arrest. Takakura begins to behave with the same cunning aggression as the antagonist he so detests.
Magnus (U)
★★★☆☆
Dir. Benjamin Ree, 76 mins, featuring: Magnus Carlsen, Garry Kasparov, Viswanathan Anand
Magnus Carlsen won the World Chess Championship (WCC) in 2013 when still in his early 20s. Whether he will still be champ at the end of this month is open to doubt. He trails his opponent in the WCC match currently under way in New York. Observers often call the young Norwegian the "Mozart" of chess but, in this very engaging documentary, he comes across as an Adrian Mole-like figure, an impulsive kid whose approach to the game is the utter antithesis of that of his opponents.
Access unlimited streaming of movies and TV shows with Amazon Prime Video Sign up now for a 30-day free trial
Sign up
His main rivals, notably former champion "Vishy" Anand, prepare for their matches by running endless computer programmes and by consulting small armies of fellow grandmasters. Carlsen, by contrast, practices just as he plays – off the cuff. He likes to improvise and to rely on his intuition. Off duty, he eats pizza, swims, and reads Donald Duck books.
Director Benjamin Ree has access to huge amounts of the Carlsen family archive, all the home movies, and the pictures from the family albums. Magnus' father Henrik features prominently here. He first noticed Magnus' gifts when his son was a very young child, building complex Lego models. Not only was little Magnus extraordinarily bright, he was stubborn and tenacious too. He was also grounded, with none of the neurotic excesses of, say, a Bobby Fischer.
At times, the documentary seems strangely superficial. Ree isn't interested in the nuances of chess or in Carlsen's relationship with his opponents. Even his insights into Carlsen's personality and his family aren't especially revealing. Carlsen's sister is the only interviewee who acknowledges Magnus's introverted nature or the difficulty he used to have with social situations.
What Ree does capture very well is the tension and the gladiatorial aspect of big-match chess. This is at its most pronounced in the first world championship match with Anand in India. Magnus is mobbed by photographers. The matches themselves are played behind a glass partition with huge crowds peering in at the players. For a while, Magnus begins to act like a nervous adolescent, knocking over pieces and fidgeting endlessly.
Then, his confidence returns and he plays with the same genial arrogance as when he took on several Harvard-educated lawyers while wearing a blindfold and beat them all easily. Garry Kasparov, who had to take on the Soviet establishment when he first won the WCC, says Magnus makes him "proud" for the game. Ree convinces us that Magnus is indeed a prodigy but, even so, his rise to the top surely can't have been quite as straightforward as the film suggests.
Mum's List (12A)
★★☆☆☆
Dir. Niall Johnson, 99 mins, starring: Rafe Spall, Emilia Fox, Elaine Cassidy, William Stagg
Emilia Fox plays Kate, the West Country mum diagnosed with breast cancer in this tear-jerker based on her husband St John Green's autobiographical book. She leaves a list of instructions for her husband (Rafe Spall) and two young kids to read and act on once she is gone. Fox gives a strong enough performance as the mother, capturing her steeliness as well as her terror in the face of death, her humour and her devotion to her kids (one of whom is a cancer survivor himself).
Writer-director Johnson doesn't gild the story. The encounters with doctors and the hospital scenes are often chilling. Nonetheless, there is a plodding sentimentality and predictability here which stop the film from having the emotional kick that might have been expected. The flashbacks both to the couples' earlier married life and to their courtship are cumbersome.
The real spark here comes from the young actors (Sophie Simmett and Ross McCormack) playing Kate and "Singe" as wide-eyed teenagers in the 1980s, when they're first falling in love and deciding that they love each other "acres and acres".
I Am Bolt (PG)
★★☆☆☆
Dir. Gabe Turner, Benjamin Turner, 105 mins, featuring: Usain Bolt, Glen Mills
Usain Bolt's story is a perfect one: three Olympic games, and gold medals in all the sprints (100m, 200m, 4 x 100m) every time. The Jamaican is an inspirational figure – the clean athlete who has run far faster than the dopers. We just have to hope that Russian hackers won't dispel the myth and that his victories will never become tarnished by doping allegations. As matters stand, he is the ultimate Olympic hero, the runner almost everybody wants to see win, especially when he is competing against the twice-banned American, Justin Gatlin.
This documentary is a mixed affair. At times, it is an exercise in hero worship. "No one in the history of humanity has run as fast as Usain Bolt," a voiceover tells us in portentous fashion. Various sporting celebrities (from Serena Williams to Pele) speak on camera about their admiration of Bolt. We are treated to many of Bolt's victories and plenty of shots of him in his bow and arrow pose.
Directors Gabe Turner and Benjamin Turner also made In the Hands of the Gods, the entertaining doc about five English freestyle footballers on a quest to meet Maradona. At its best, I Am Bolt has some of the earlier film's freewheeling charm. The film is at its strongest when it goes behind the scenes, showing Bolt goofing around in hotel rooms, doing his own ironing, trying to win bets for throwing the javelin, or training with his very laidback and sagacious coach, Glen Mills.
The early scenes from the World Championship in 2015, when he wasn't at full fitness and seems sick with apprehension, are also revealing. At times, I Am Bolt makes for very rousing viewing. However, there is a dispiriting sense here that the filmmakers don't have full control of their own movie. There are managers and agents helping call the shots. Certain subjects are skirted over.
The directors only refer very fleetingly to the drugs scandals that continue to dog the sport. Nor do they look in any depth at Bolt's status within Jamaican society or at the Jamaican sprinting programme from which Bolt emerged.
Join our new commenting forum
Join thought-provoking conversations, follow other Independent readers and see their replies