Finding Dory review: Fishy sequel is one of Pixar's most charming films yet
Surfing Californian turtles, barking cockney sea lions and ink-excreting squids are all thrown into the filmic Bouillabaisse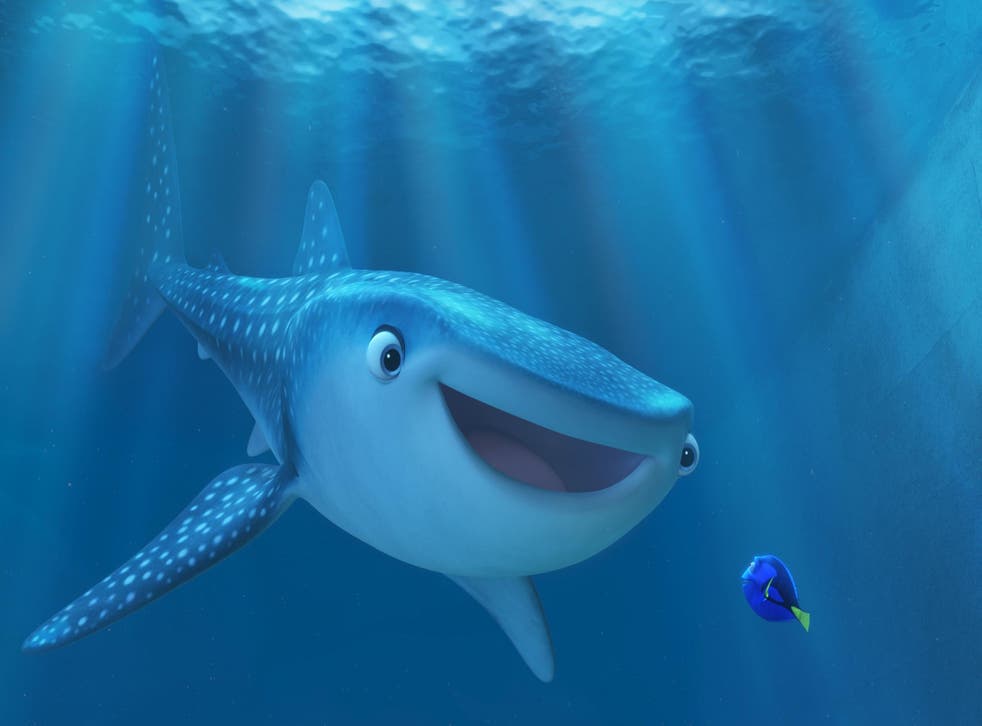 Dir: Andrew Stanton, 105 mins, voiced by: Ellen DeGeneres, Albert Brooks, Idris Elba, Kate McKinnon, Bill Hader
"Hi, I am Dory and I have short-term memory loss," the little blue fish (voiced by Ellen DeGeneres) likes to introduce herself. "Hi, I am Dory and I have short-term memory loss," she'll say again a moment later.
Thirteen years on from Finding Nemo (2003), her memory hasn't improved in the slightest. She is living contentedly enough with Nemo and Marlin, her little orange clownfish friends, but she has vague recollections of the family she left behind. "All I know is I miss them," she says of her parents in that plaintive, yearning voice.
You could easily imagine neurologist Oliver Sacks writing a book about Dory's predicament. She doesn't immediately seem like the ideal character for a Pixar animated movie.
Humour based around her forgetfulness can only be stretched so far without becoming repetitive or cruel. It could easily be very irritating for audiences to have to deal with a heroine stuck so permanently in an endless present.
This, though, turns out to be one of Pixar's most charming films, expertly blending whimsy, screwball humour and pathos. It even has an epic quality as Dory embarks on her quest to track down the mum and dad she can barely remember.
Dory is optimistic and very resourceful in her own intuitive way. Her travels lead her eventually to a Californian Marine Life Institute which Hollywood actress Sigourney Weaver presides over. (Just why Weaver is involved is very hard to fathom. It appears simply to be an in-joke on behalf of the filmmakers.) Her parents are somewhere here.
Humans don't emerge from the film in an especially favourable light. They're always trying to transport fish against their will to Cleveland or sticking their grubby tourist hands in pools to grab them.
Dory's reluctant ally is a bad-tempered octopus called Hank (voiced by Ed O'Neill) who has an uncanny ability to melt into the background. The other main protagonists include a short-sighted whale shark called Destiny, Dory's "pipe friend" from when they were kids in adjoining pools, and Bailey, a beluga whale, struggling to use his sonar skills to hear/see far in the distance.
Access unlimited streaming of movies and TV shows with Amazon Prime Video Sign up now for a 30-day free trial
Sign up
Finding Dory has such witty dialogue and sound effects that it could probably work as a radio play. The visuals, though, are as inventive as you'd expect in a Pixar film. The colours beneath the ocean are iridescent. Surfing Californian turtles, barking cockney sea lions and ink-excreting squids are all thrown into the filmic Bouillabaisse.
There are large dollops of sentimentality and we all know just how the story is going to end, but there's an enjoyably anarchic undertow to proceedings, not least when the fish commandeer a lorry and race the wrong way up a freeway.
Join our new commenting forum
Join thought-provoking conversations, follow other Independent readers and see their replies