First Night: The Reluctant Fundamentalist, Venice Film Festival, Venice
From master of the universe to Islamist: a fresh view on war on terror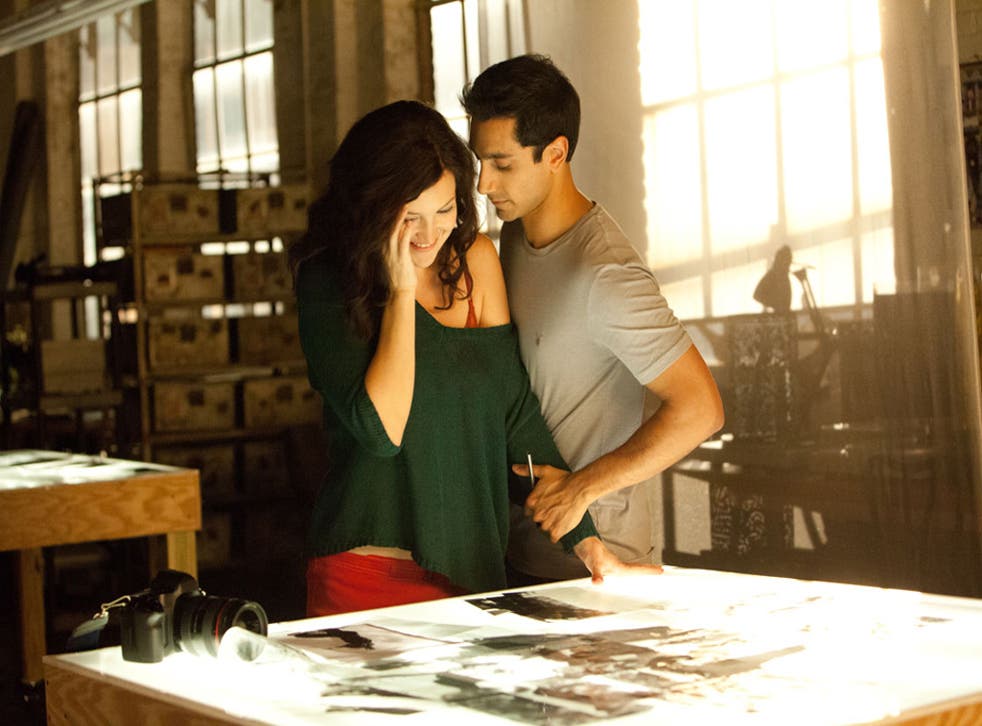 Mira Nair's film (which opened the festival) isn't one you could imagine being backed by a Hollywood studio. Adapted from the 2007 novella by Mohsin Hamid, it is a rarity – a biggish budget drama with international stars in which the Americans are shown in the wake of 9/11 as violent, racist, intolerant of outsiders and quick to assign blame.
At one stage, the Pakistani hero Changez Khan (the impressive Riz Ahmed) acknowledges that he felt just a moment of admiration for the terrorists who destroyed the Twin Towers – not a sentiment likely to endear the film with US audiences.
Made with financing from the Doha Film Institute in Qatar, the film offers a very different perspective on the "war on terror" than that found in most Western features and documentaries on the subject. Nair, assisted by screenwriter William Wheeler, has turned Hamid's story into a workmanlike political thriller on the one hand and a plea for social and religious tolerance on the other. They've ironed out much of the irony and artifice in the original novel, in which Changez tells his story in the first person to an American stranger. Here, we know exactly who he is talking to: a Lahore-based US journalist/CIA agent Bobby Lincoln (Liev Schreiber) who believes Changez may have something to do with the kidnapping of a prominent American academic.
We hear how Changez comes from Lahore to study in Princeton, excels and wins a position as a financial analyst with a top Wall Street company. Briefly, under the patient tuition of his boss (Kiefer Sutherland), he turns into a Bonfire of the Vanities-style "master of the universe". His job is to assess the "fundamentals" of companies and to work out how to squeeze more value out of them. He is rich, successful and, to all intents, an honorary American.
Post 9/11, Changez falls out of love with America and heads back to Pakistan, forfeiting his job on Wall Street for a new career as an academic at a university in Lahore.
In the Pakistan-set scenes, Nair directs with the same freewheeling energy she brought to her 2001 Venice Golden Lion winner Monsoon Wedding. The New York scenes are more conventional: all shots of skyscrapers, limos and luxury apartments.
The performances are generally strong. Ahmed is very effective at showing both Changez's enthusiastic early embrace of the all-American lifestyle and his growing disillusionment with Western values. He seems equally at place in a New York office and a Lahore tea house. Sutherland is striking, too, as his hard-driving, macho boss. One of the weaker elements is Changez's romance with Erica (Kate Hudson), a photographer still mourning the death of her previous lover. The ebullient Hudson has little to work on and seems badly miscast as the intense, grief-stricken heroine.
Nair struggles to blend the love story with the political elements. Her comparing and contrasting of East and West is sometimes overly schematic. Nonetheless, this is a well-crafted and thoughtful thriller that looks at familiar subject matter from a new angle.
Join our new commenting forum
Join thought-provoking conversations, follow other Independent readers and see their replies