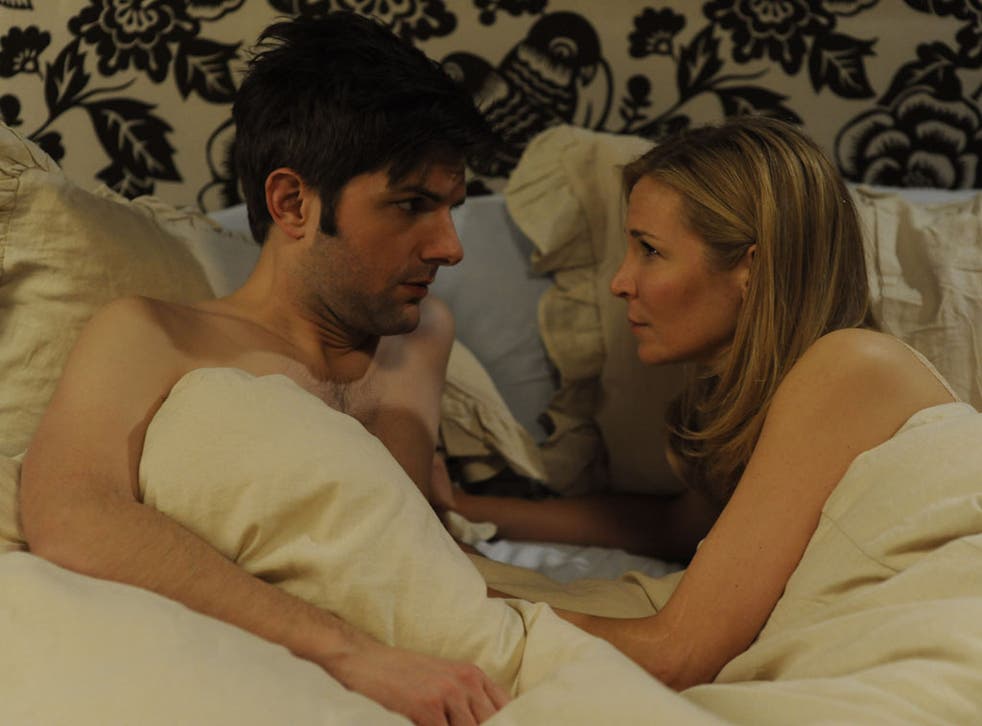 Jennifer Westfeldt, who made the engaging Kissing Jessica Stein, here attempts a cute spin on the traditional moves of romantic comedy.
She also stars as Julie, best buds since college with Jason (Adam Scott), and they are starting to notice their couple friends (Maya Rudolph and Chris O'Dowd, Jon Hamm and Kristen Wiig) have been soured and exhausted by the stresses of parenthood: "We don't know these people... they're mean and angry."
Jason and Julie want a kid and since they live in the same apartment block but don't fancy one another, they'll try an experiment: to raise a child with love but without the sex and marriage. It's an interesting idea for a while, though Westfeldt's writing isn't as adorable as she thinks it is and Scott's Jason is every bit as smug and annoying as you think he is (I hate the way he calls her "doll" the whole time).
The film asks a very good question: how can you love a kid, who comes into your life a stranger, more than the person you chose to be with? But this is its only affront to the otherwise slavish reverence for child-raising. The "super-progressive" social experiment at least has a foolhardy courage, but you know it's a matter of time before the old orthodoxies of romantic comedy kick in.
Join our new commenting forum
Join thought-provoking conversations, follow other Independent readers and see their replies