Hyena, film review: Gerard Johnson takes corruption and sleaziness to a truly epic level
(18) Gerard Johnson, 112 mins Starring: Peter Ferdinando, Stephen Graham, Neil Maskell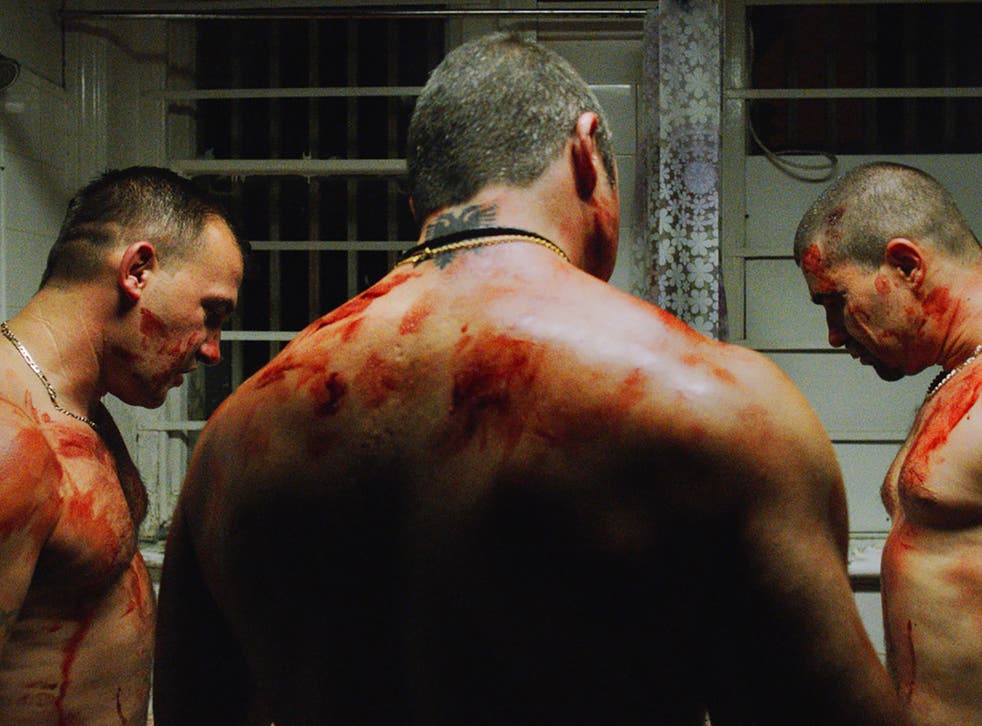 Long ago, in the glory days of Ealing Studios, when a young spiv played by Dirk Bogarde shot dead policeman PC Dixon (Jack Warner) in The Blue Lamp (1950), all the ordinary, decent criminals were horrified. They helped flush out the killer. Back in the 1950s, or at least in British films of that era, the police were regarded with veneration. They were bobbies on the beat – friendly, hard-working types who appeared to be incorruptible.
If nothing else, Gerard Johnson's new feature shows how completely the old Dixon of Dock Green archetype of the British policeman has been shattered. The police, as shown here, are a thoroughly rotten bunch. They're not just prone to brutality in a John Thaw "you're nicked" kind of a way. They take corruption and sleaziness to a truly epic level.
Toward the end of Hyena, Johnson includes a scene in which the characters, in a desperate predicament, have the television on in the background. What is showing is The Early Bird, a Norman Wisdom comedy in which a PC Dixon-like policeman is spotted outside Grimsdale's Dairy, looking at his watch. It's a double-edged reference. Johnson isn't just evoking a lost age of (relative) innocence. The "villains" here are psychopathic Albanian gangsters. Wisdom's films, with their blend of comedy and pathos, were hugely popular in Albania – just the kind of movies that these gangsters, like the British cops themselves, probably watched as kids.
The first time we see the cops in action, it's on a raid of a nightclub. They are in Droog-like formation as they march into the club. Shown in slow motion, they set about beating up suspects as trance music plays on the soundtrack. Then they retreat to the pub to get drunk, sniff coke and tell racist jokes. They're pot-bellied, pasty-faced white men on the cusp of middle age.
Michael Logan (Peter Ferdinando) is the leader of this special force, assigned to tackle drug trafficking among the Balkan gangs. He is a British equivalent to the similarly dishevelled policemen portrayed in Abel Ferrara movies. He is unshaven, permanently suffering from at least a mild hangover, and often sleeps in his car. It goes without saying that he is also an efficient cop. "You would think that policemen like Michael Logan wouldn't exist," a colleague observes of him. "They exist because they are good at their job.They do good work and they become untouchable."
In its lesser moments, Hyena falls prey to the posturing machismo of the many low-budget British gangster movies based around the Essex Boys murders or all those sweaty dramas about football hooligans. It is luridly violent. The film has barely started when we see one Turk hacked to pieces by the rival Albanians. There is an espeically grim scene a little later when the gangsters have to dispose of a body and do so by turning their bathroom into a makeshift abattoir. A little absurdly, these Albanian gangsters are portrayed as devoted family men, kind to their kids and respectful to their wives, even as they're torturing and killing anyone who crosses them.
The screenplay sags under the weight of its multiple clichés and self-conscious nods to other movies. In amid the bloodletting, there is a surprising strain of sentimentality. This is most evident in the treatment of Ariana (Elisa Lasowski), a beautiful, trafficked woman held as a hostage by the Albanians. If she complains or tries to escape, she knows her family back in eastern Europe will be killed. Michael, remarkably unperturbed by other examples of violence and exploitatiion he encounters, embarks on a quest to save her.
The police procedural elements are handled in clunky fashion, as if we are watching an art-house version of The Bill. A late close-up of one of the characters, when all his options are running out, can't help but rekindle memories of the famous final shot of Bob Hoskins in the car at the end of The Long Good Friday.
What lifts the film is Johnson's visual style and Ferdinando's utterly committed and intense performance as the corrupt cop. The actor (who is the director's cousin and also starred in Johnson's earlier film, the serial-killer drama Tony) engages our curiosity and sympathy. In spite of his misdeeds, he still seems a decent man and we root for him against our better instincts.
Access unlimited streaming of movies and TV shows with Amazon Prime Video Sign up now for a 30-day free trial
Sign up
Johnson makes very evocative use of his west-London locations. The film, perhaps reflecting Michael's own delirious mental state, has a dream-like quality. As Michael and his team roam the cafés and bars of Queensway by night, the camera is always on the prowl. Hyena is shot in traditional gritty, realist style but also has its expressionistic moments, most notably when the cops are on their drug-driven benders.
There are degrees of corruption. Michael is being investigated by his superiors. They, of course, are every bit as venal as he is himself. Stephen Graham (a memorable Al Capone in Boardwalk Empire and a slightly less convincing Billy Bremner in The Damned United) is good value as Michael's boss, DI David Knight, combining fake bonhomie, cunning and viciousness. There is bad blood between the two men over some unspecified incident but Knight appears to want reconciliation.
Hyena is a bold, if flawed attempt to make a film that transcends Brit gangster movie conventions. Johnson's interest is far more in character and atmosphere than it is in plot. Everyone is contaminated by the sleaze that surrounds them. Ferdinando's Michael is the tragic hero, caught in a world in which the psychopathic Balkan gangsters turn out to be more trustworthy than his own colleagues in the police. That's not a problem that ever faced Dixon or his colleagues in The Blue Lamp.
Join our new commenting forum
Join thought-provoking conversations, follow other Independent readers and see their replies