Jonathan Romney on Stories We Tell: Just look into my camera and tell the whole truth
The act of remembering is revealed as a bizarre and brutal process in two very different documentaries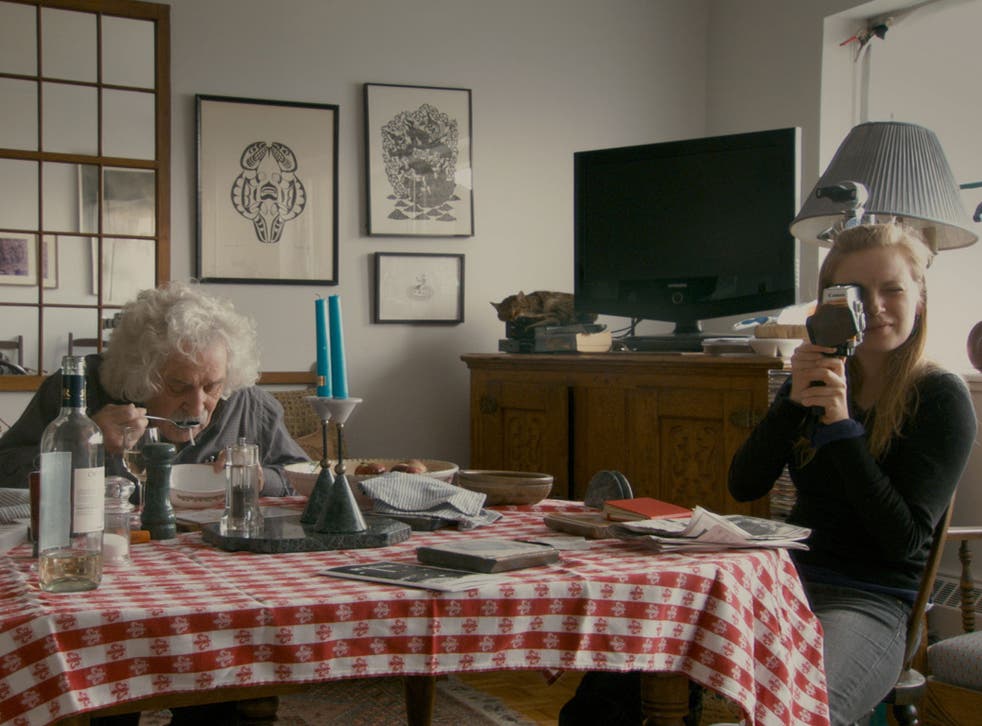 Once, in some mythical distant past, it may have been a simple matter to say what documentaries were, and what they were for: records of reality, supposedly, placing unvarnished truth on screen for all to see. Hence the term cinéma vérité. But vérité in film has been a debatable commodity ever since the Lumière brothers' first efforts.
Today, film-makers fall over themselves to highlight the question of truth and lies by playing with our expectations of "the real story" – recently, for example, in both Catfish and The Imposter, liars are portrayed spinning unreliable narratives to test the viewer's credulity.
A while ago, I suggested on these pages that this fabulist trend had started to run itself dry. But two remarkable documentaries released this week offer new angles on the self-conscious approach. They too use overt storytelling and re-enactment to uncover hitherto concealed truths, but in the context of a challenging process of investigation and disclosure.
One story is public, the other private. The private one belongs to Sarah Polley, a Canadian actress turned writer-director. Stories We Tell investigates the relationship of her late mother Diane and father Michael, both actors. The film is built around interviews with family members, Michael's own memoir of his marriage (which he's seen reading aloud in a sound studio) and home-movie footage of the couple up to the late 1970s, when their relationship was in crisis. I won't reveal too much, but the film investigates rumours that circulated when Sarah was young, and that prove to be true – though not quite as people believed.
Polley's sleuthing does indeed reach a surprise outcome, yet that's not the film's major revelation. What emerges most strongly is an imaginative reconstruction of the character of Diane, a hugely charismatic woman whose complex nature was seemingly too much to handle, both for her husband and for Canadian society in her lifetime. The film is in part a feminist tribute to the mother that Polley knew only too briefly.
That, along with the chance Polley offers Michael to review his past, makes Stories We Tell a subtle and complex gesture, rather than simply an account. Some may feel that the film's credibility is compromised by Polley's recourse to elaborate fakery. But as a very personal investigation, Stories We Tell shows that documentary can also be a process of therapy, and arguably of cure.
Similarly, the extraordinary The Act of Killing might be described as a work of social healing, perhaps of exorcism. Joshua Oppenheimer's film – which lists Werner Herzog and Errol Morris as executive producers – is about the death squads that operated in Indonesia in the 1960s, slaughtering Chinese and suspected Communists with absolute impunity. Oppenheimer shows the killers – paramilitaries and hired gangsters – as they coolly strut around boasting of their feats and, indeed, being publicly glorified for them.
Instead of cinematically prosecuting these loathsome thugs in any obvious way, Oppenheimer invites them to make a film in which they re-enact killings, in whatever manner they choose. They accept his invitation, not in order to be understood or forgiven but apparently to show the world how merciless they were.
These self-aggrandising, self-styled "free men" – notably the soft-spoken Anwar Congo and his sidekick Herman Koto – depict their crimes in a bizarre way, staging lurid moments of film noir, Western, nightmare horror and even musicals. The latter attain a repellent degree of kitsch, with swaying chorus girls, "Born Free" as a backing track and the obese Koto sporting one of the grotesque drag outfits he favours.
The film is hair-raising, deeply revealing and more than a little contentious: you could argue that, despite their noble intentions, Oppenheimer and his co-directors have made themselves unacceptably complicit with Congo and co. But the outcome is surely cathartic, not for the killers so much as (one hopes) for Indonesian society and the families of the unavenged victims.
In the final sequence, Congo, calmly revisiting a murder site, starts retching uncontrollably – as if his body can't help expressing the truth that his words will not. The Act of Killing is a hugely challenging act of investigation, and one of the bravest, most disturbing films you'll see for a long time – although it seems almost incomplete without an accompanying seminar on political reconciliation and documentary ethics.
ALSO SHOWING
Stand Up Guys (95 mins, 15)
Al Pacino and Christopher Walken play two former gangsters who hang out together when Pacino is released from prison after a 28-year stretch. This laid-back buddy comedy assumes that we'll be so pleased to watch these accomplished veterans trading better-than-average one-liners that we'll be prepared to forgive the scrappy plotting and wayward tone.
Despicable Me 2 (98 mins, U)
In this perfunctory cartoon sequel, a Bond villain turned suburban dad (voiced by Steve Carell) is hired by the Secret Service to help catch another criminal mastermind ... but then he spends most of the film stuck in a shopping mall.
Hummingbird (100 mins, 15)
Hummingbird tries to be both an earnest redemption drama about a homeless Afghan War veteran, and a wisecracking, limb-snapping vehicle for Jason Statham. Whichever it is, it's very silly indeed.
Renoir (111 mins, 12A)
In 1915, the elderly painter and his director-to-be son are both smitten by the same curvaceous model (Christa Teret, above). This sun-dappled period drama is a celebration of the Riviera countryside and naked female flesh – but it isn't much else.
Night of Silence (91 mins, PG)
In a Turkish village, a paunchy ex-con and a girl who's young enough to be his granddaughter talk their way through their wedding night. It's a well-acted chamber piece, but more of a fringe play than a film.
Nicholas Barber
NEXT WEEK Jonathan Romney visits the Civil War in A Field in England
Join our new commenting forum
Join thought-provoking conversations, follow other Independent readers and see their replies