The Lovebirds review: Kumail Nanjiani and Issa Rae elevate an anticlimactic romcom
Comedic leads play a dysfunctional couple attempting to clear their names for murder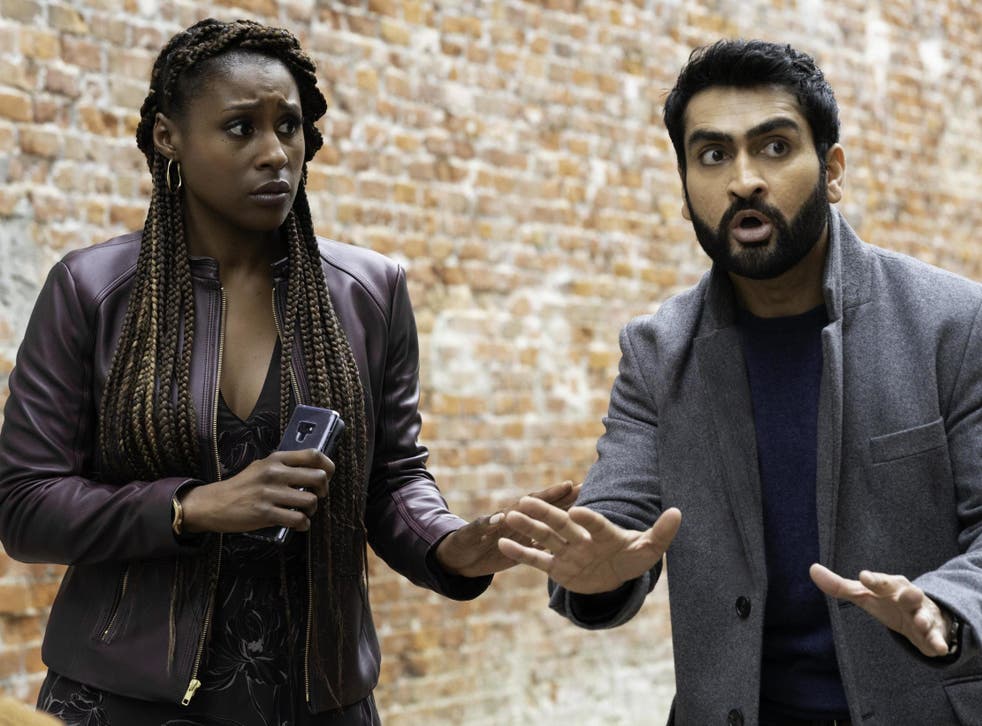 Dir: Michael Showalter. Starring: Kumail Nanjiani, Issa Rae, Paul Sparks, Anna Camp, Kyle Bornheimer, Catherine Cohen and Barry Rothbart. 15 cert, 87 mins
On paper, The Lovebirds has a lot of potential. Starring two talented comic actors, it flits between romantic comedy and murder mystery, attempting a refreshing take on films such as Date Night and Knight and Day. But its anticlimactic end – and lack of belly laughs – leaves you wanting more.
New Orleans-based couple Jibran (Kumail Nanjiani) and Leilani (Issa Rae) have just decided to end things when they witness a vicious murder – which they technically helped facilitate. Believing they'll be held responsible, they put their break-up discussions on hold while they try to exonerate themselves. In the process – you guessed it – they rekindle their romance, opening up about their innermost feelings against a backdrop of homicide. Because, as Hollywood has proven time and again, throwing yourself into a life or death situation is what you need to mend a fragmented relationship.
In the space of one night, the couple dash from location to location – which provides the opportunity for some handy product placement in the shape of Lyft. They flee the police, are kidnapped, break into a property and infiltrate a bizarre sex cult. At times, the weirdness of the story feels arbitrary, as opposed to shrewdly placed. But the chemistry between Nanjiani and Rae, best known for starring in The Big Sick and Insecure respectively, is undeniable.
The pair are awkwardly charming together, Nanjiani's every eyebrow raise easily matched by Rae's cutting remarks. Their characters' constant squabbling – about everything from the correct way to break a window to what constitutes "freaky sex" – can sometimes feel superfluous. Yet they are able to make the film's absurd moments more tolerable than they would be in the hands of less skilled comedians.
The more bonkers the stunt scenes get, the less absorbing they become. The car chase that takes place 10 minutes into the film proves far more gripping than the moment a horse kicks Nanjiani in the chest while he is tied to a chair. An indication, in this case, that less is more.
30 best Netflix original films

Show all 30
The Lovebirds isn't destined to join the ranks of the romcom elite. But it does deliver an entertaining escapade, elevated by the well-suited comic partnership of Nanjiani and Rae. Their characters may have their differences, but Nanjiani and Rae are a match made in heaven.
The Lovebirds is available globally on Netflix from Friday 22 May.
Join our new commenting forum
Join thought-provoking conversations, follow other Independent readers and see their replies