Magic Mike XXL, movie review: Channing Tatum has little chance to show off comic talents in under-dressed affair
Gregory Jacobs, 115 mins, starring: Channing Tatum, Matt Bomer, Joe Manganiello, Kevin Nash, Adam Rodriguez, Gabriel Iglesias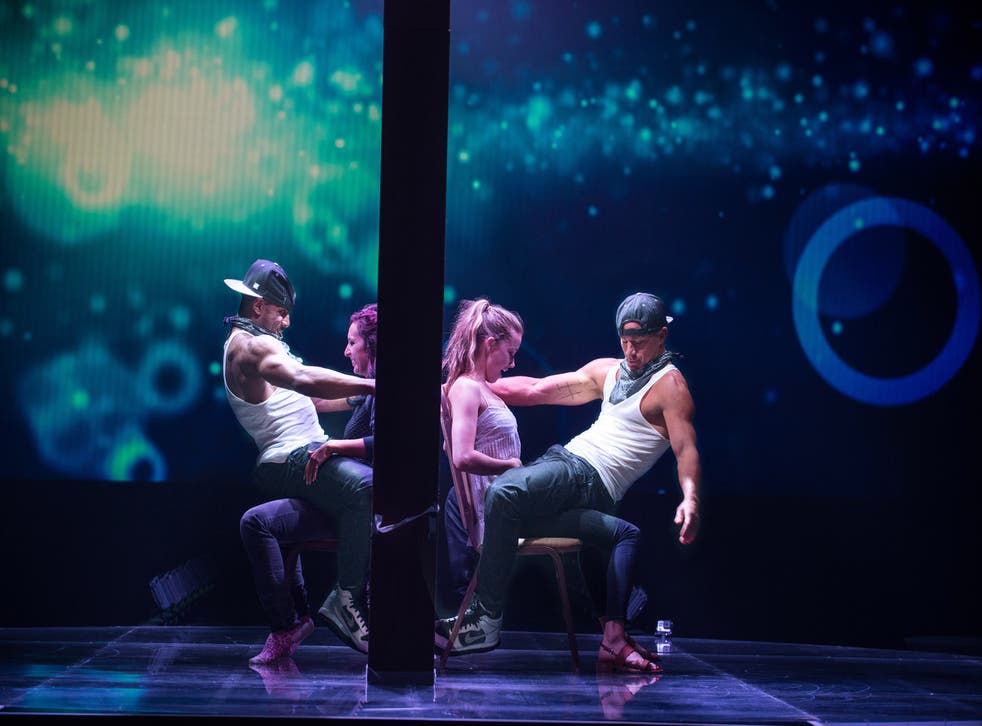 It's a case of thongs for the memories with the second (and presumably final) film about male stripper Mike Lane (Channing Tatum). It is an undercharged as well as under-dressed affair that can't ever quite overcome its own cumbersome screenplay.
The dance sequences themselves are often very impressively staged. In one early set-piece, Mike (who has given up the stripper life to open his own furniture business) is shown leaping around his workroom like a beefcake Fred Astaire, improvising a brilliant routine in which he uses everything from electric drills to stools. It is when he is lured back into the world of stripping that the film begins to stumble.
This is a male bonding story at heart. Mike wants to be back with his Chippendale-like friends, high fiving and exchanging lines like "I love you guys!"
There are few concessions to those who didn't see the original. The screenplay has frequent references to the absent "Dallas" (played by Matthew McConaughey in the first film) but no real explanation for newcomers as to who he is.
The film doesn't develop their romance in much detail beyond their exchanging "porn star names" and establishing one likes cake and the other prefers cookies.
The hunks are all strangely prey to introspection and anxiety about the way their lives are panning out. There is a toe curling interlude during which they stop off at the palatial home of ageing southern belle Andie MacDowell, get drunk and play true confessions with each other.
A Mike, Tatum has little chance to show off the comic talent he displayed in 21 and 22 Jump Street or to go deep into character as he did in Foxcatcher. He and his buffed up friends in the Kings Of Tampa troupe are there as the eye candy for the female audiences.
There is real energy and even a hint of Stanley Donen-like inventiveness about their routines but whenever they are not performing, Magic Mike XXL splutters and stalls.
Join our new commenting forum
Join thought-provoking conversations, follow other Independent readers and see their replies