A Monster Calls review: Emotionally searing film which isn't afraid to let the monster out
What makes it so distinctive is its very barbed storytelling style - its readiness to show its characters at their most vicious and destructive rather than to make them objects of pity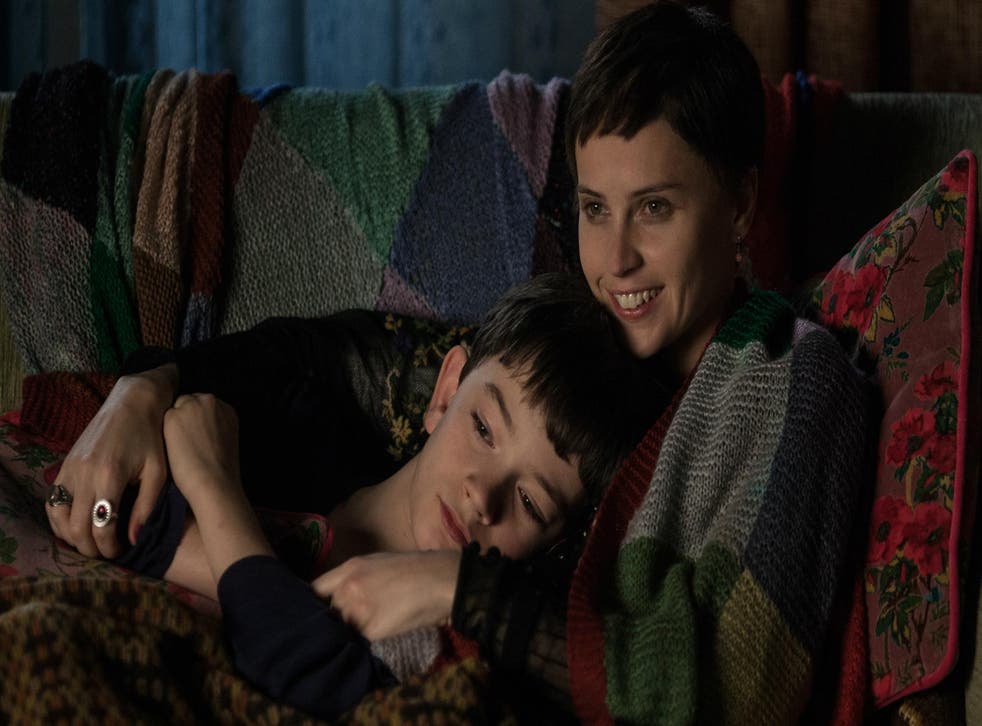 (12A) Dir: JA Bayona, 108 mins, starring: Lewis MacDougall, Liam Neeson, Felicity Jones, Sigourney Weaver, Geraldine Chaplin,Toby Kebbell
A Monster Calls is the story of a 12-year-old boy ("too old to be a kid, too young to be man") trying to come to terms with the fact that his mother is dying. Its extraordinary power lies in the interweaving of the fantastical and the everyday.
Adapted from Patrick Ness's novel, this is a very British affair, set in a small provincial town (it is isn't specified exactly where) but the film is made by a Spanish director JA Bayona, known for his visual flamboyance.
The boy, Conor O'Malley (Lewis MacDougall), has a wretched life. He is bullied at school by classmates who resent his habit of escaping off into his own "little dream world". He doesn't like his grandmother (Sigourney Weaver), who is assuming a more and more prominent role in his upbringing as his mother Lizzie (Felicity Jones) becomes weaker and weaker.
In a more conventional Disney-style weepie, the filmmakers would have gone out of their way to console their audiences. A Monster Calls takes the reverse tack. The first moment that Conor experiences anything approaching pleasure is when his mother rigs up an old movie projector and screens King Kong.
He delights in the way that the giant ape "smashes" his adversaries and "breaks them into a million pieces". That's precisely what he wants to do with his grandmother, teachers and schoolmates.
Bayona uses horror movie conventions. We see Conor alone in his room when the furniture begins to creak, pencils roll around of their own accord and heavy breathing is heard on the soundtrack. This is where the monster (voiced by Liam Neeson) puts in its first appearance. It/he is a gigantic yew tree from a church graveyard which seems to have lava flowing through its roots and branches. Whenever the monster moves, it leaves destruction in its wake. "I have come to get you," it growls at Conor, as if it wants to kill him. The monster, though, is Conor's ally. It has stories to tell him, brutal little fables that will help him to cope with the bigger truth he simply can't face, namely that he is powerless to protect his mother.
The film is seen almost entirely from Conor's perspective. He's a sensitive, observant but very petulant kid, seething with resentment and baffled by the injustice of his mother's illness. Bayona throws in continual close-ups of him with his sad face and big, expressive eyes, staring outward at a world he so distrusts.
Felicity Jones, currently on our screens as the badass heroine of the new Star Wars movie, here plays a woman so sickly (presumably with cancer, although it is never named) that her hair is falling out and she can barely stand upright. Jones gives an understated but very affecting performance, treating her illness in a matter of fact way, avoiding self pity at all times and always trying to protect Conor.
Access unlimited streaming of movies and TV shows with Amazon Prime Video Sign up now for a 30-day free trial
Sign up
Bayona uses animation to bring the Monster's stories to life. They are perplexing tales in which there isn't an obvious hero and in which characters aren't always what they seem. Evil stepmothers aren't as bad as they appear. Farmers' daughters die for no reason, handsome princes behave in a furtive or even cowardly fashion, and wizards don't provide magical cures.
A Monster Calls Clip - In The Eyes
"There is not always a good guy and nor is there always a bad one ... most people are somewhere in between," the monster tells the perplexed boy.
The parallels with the boy's own life are apparent but there isn't an obvious moral to the stories. What the monster seems to be telling the boy is that he has to learn to endure. He must accept the pain of his likely bereavement. He also has to stop judging people, whether the stern grandmother whose motives he doesn't really understand or his ne'er do well father (Toby Kebbell) who has long since remarried and started a new life in LA.
Every bit as therapeutic as the monster's stories is the chance for the boy to go on a wrecking spree – to smash everything in sight including his grandmother's precious grandfather clock which has kept time for generations.
Films to get excited about in 2017

Show all 13

Of course, A Monster Calls is as manipulative in its own way as any more conventional tearjerker. What makes it so distinctive is its very barbed storytelling style – its readiness to show its characters at their most vicious and destructive rather than to make them objects of pity.
The monster himself looks a little like Marvel's Thing. He could easily have seemed a ridiculous figure, too cartoonish to scare us but too coarse and angry to be ingratiating. Instead, as voiced by Neeson, he has dignity and gravitas.
Inevitably, sentimentality does eventually seep into the storytelling. There is mournful piano music on the soundtrack, characters utter trite one-liners about the nature of love and time, and there are fraught scenes in hospitals. Nonetheless, this is a subtle and very cleverly crafted film which has a searing emotional impact precisely because it isn't scared to let the monster out - to acknowledge the boy's rage and his guilt as well as his grief.
Join our new commenting forum
Join thought-provoking conversations, follow other Independent readers and see their replies