The Monuments Men, review: George Clooney's movie is profoundly frustrating
Clooney's not so magnificent men fail to get to the art of the matter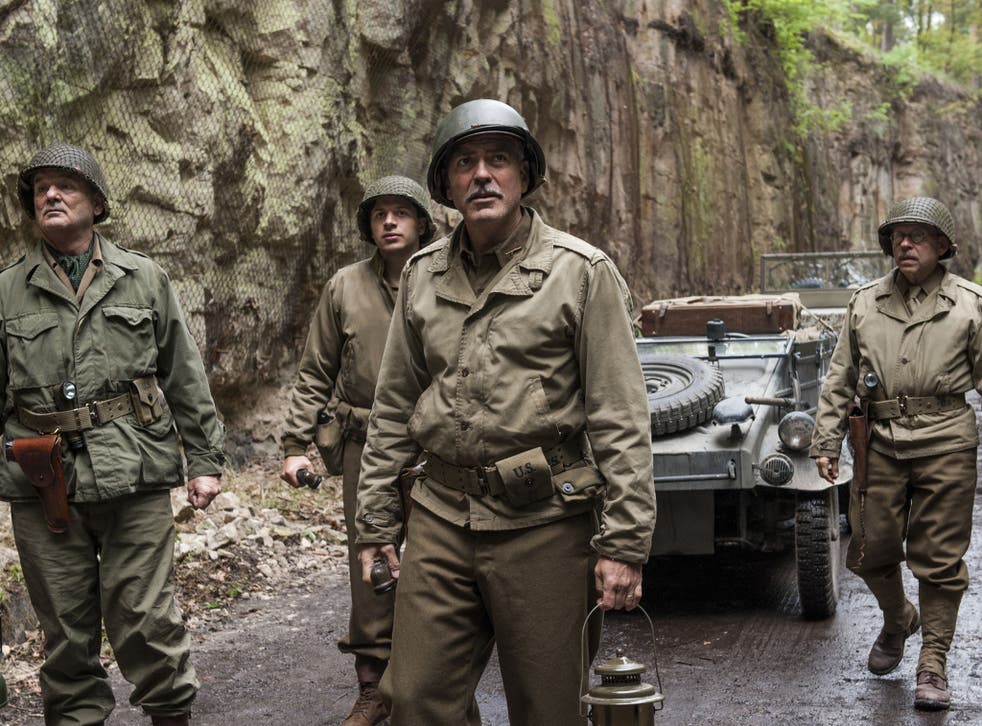 For all its tremendous production values, George Clooney's The Monuments Men is a profoundly frustrating and unsatisfying film. Clooney simply can't settle on a tone for the story he is trying to tell.
As a result, he ends up stranded in some no man's land between joshing Robert Aldrich-style action movie, rousing Second World War epic and essay in sappy art-history nostalgia.
The screenplay, by Clooney and Grant Heslov, lumbers the plot with seven leading characters – and there simply isn't enough time to do justice to any of them.
Clooney himself plays Lt Frank Stokes, the clean-cut American officer and art historian who leads a team of fellow art experts (a none too dirty half dozen) in pursuit of art treasures looted by the Nazis. One of the film's main problems is that fine art and action simply don't go together well.
There are many strange moments here in which characters are fighting the Germans ferociously one moment and then taking time-out to gaze in reverence at a Van Eyck or a Michelangelo.
The screenplay also includes frequent moments at which Stokes and his crew question or are questioned about the importance of their mission. "With this many people dying, who cares about art?" they ask. Inevitably, they come up with answers about how art can both inspire and define societies - and should belong to everyone.
In spite of the presence of Cate Blanchett (in an 'Allo'Allo-like role as a bespectacled French curator who flirts with Matt Damon), the main female interest here is Michelangelo's Madonna of Bruges. (The daredevil art experts are certainly more obsessed with her than with any living woman.)
It is to Clooney's credit that he is not cynical or glib as a film-maker. He shares the values of Ed Murrow, the US broadcaster who was based in London during the war and whose trials during the McCarthy era he dramatised in Good Night, and Good Luck.
Here, though, a little more irony and mischief would not have gone amiss.
Join our new commenting forum
Join thought-provoking conversations, follow other Independent readers and see their replies