A Most Violent Year, review: Jessica Chastain plays an edgy gangster's daughter in a film that echoes The Godfather
J.C. Chandor's latest film hits UK cinemas in January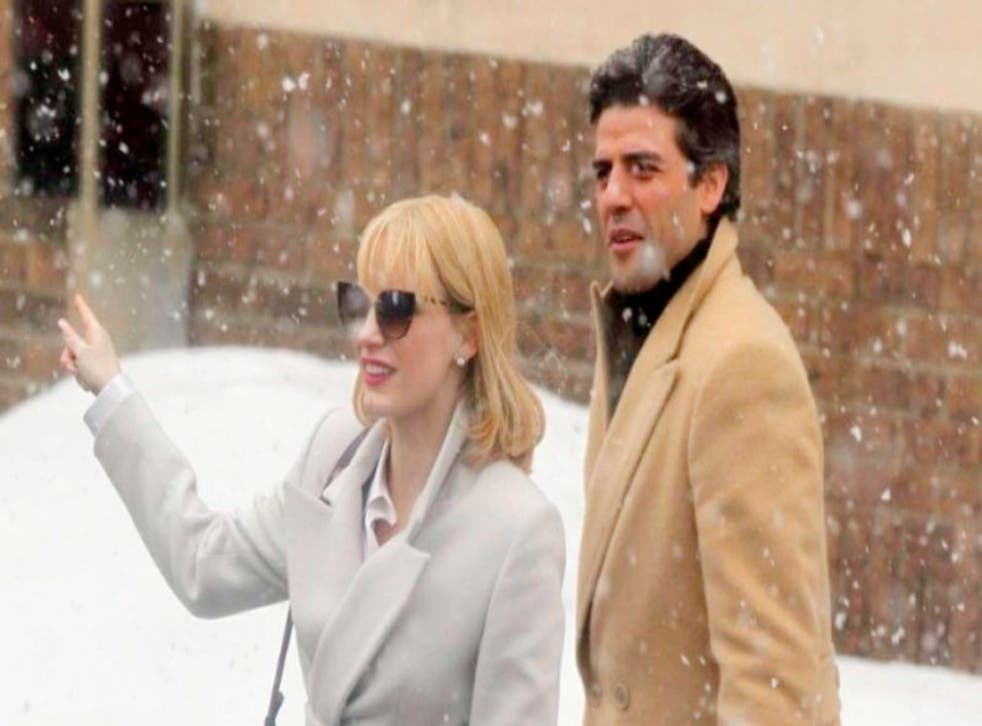 Oscar season is almost on us and films vying for award nominations are crowding the cinemas. J.C. Chandor's A Most Violent Year (which received its world premiere at the AFI Festival this week) is the latest hopeful to be unveiled. A mini squall is already blowing around the film because its co-star Jessica Chastain is also in Christopher Nolan's Interstellar. As the New York Times has reported, an agreement is in place to stop her campaigning for any film other than Nolan's blockbuster.
Without Chastain to bang the drum on its behalf, A Most Violent Year may struggle to make much din in this year's Oscar race. It's a well crafted, thoughtful thriller that will probably prove too muted to catch voters' attentions in spite of Chastain's edgy performance as "a backroom, cornerstore gangster's daughter" and Oscar Isaac's impressive turn as a Michael Corleone-like businessman. The film doesn't have the impact of its director's superb previous feature, All Is Lost, the "one-hander" starring Robert Redford as a yachtsman stranded at sea.
The setting is New York in the winter of 1981, statistically the most dangerous year in the city's history. Abel Morales (Isaac) is an immigrant made good: a self-made businessman running a heating oil company. He has just put down a deposit to buy a huge storage facility that will give him complete control of the market. He has 30 days to come up with the money. If he doesn't, his business will collapse. The DA is on his case. His rivals are hijacking his lorries and intimidating his drivers, and his bankers are losing faith in him.
A Most Violent Year carries obvious echoes of The Godfather. The key difference is that this isn't really a gangster film - it just seems like one. The point that writer-director Chandor makes is that corruption and violence are so endemic in the New York of the period that an entrepreneur like Abel can't help but be affected by them. He is honourable man who follows the right path but everybody around him, from his wife Anna (Chastain) to his lawyer and rivals, is on the take.
On one level, A Most Violent Year is a companion piece to All Is Lost - another survival story. Abel isn't a lone sailor battling the elements but someone desperately trying to keep his company afloat. There are action sequences here - hijacking of oil trucks, chases - but Chandor's real preoccupation is with Abel's struggle to "run a fair and clean business" against the odds. He may be honest but he is tough and ruthless too. Oscar Isaac, who played the folk singer adrift in Greenwich Village in Inside Llewyn Davis, brings gravitas and a brooding intensity to his role as the increasingly desperate businessman. Chandor makes an excellent job of recreating the early 80s (although relatively little of the actionis set in the heart of New York itself.) This is an intelligent and probing drama but one that lacks the oomph factor you might expect in a real Oscar contender.
A Most Violent Year is released in the UK on 23 January
Join our new commenting forum
Join thought-provoking conversations, follow other Independent readers and see their replies