Serena, film review: Jennifer Lawrence and Bradley Cooper 'go mild' in the Deep South
(15) Susanne Bier, 110 mins Starring: Jennifer Lawrence, Bradley Cooper, Toby Jones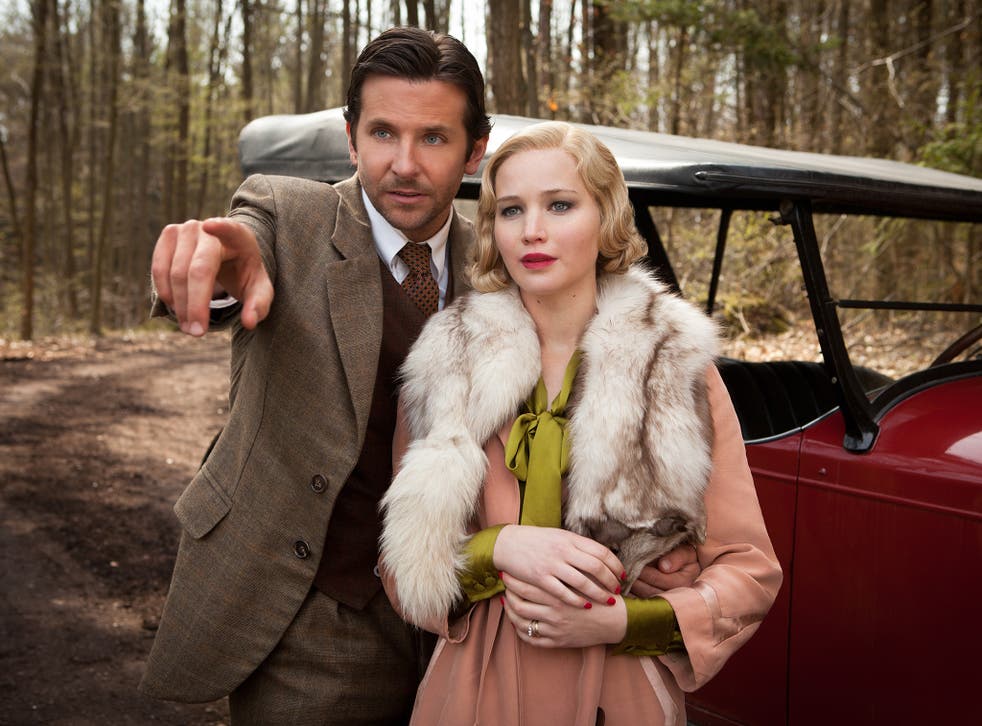 Serena is a strangely dour and downbeat affair. Set in the mountains of North Carolina during the Depression era, this is a dark and primal story about love, jealousy and greed. Its problem is that the Oscar-winning director Susanne Bier doesn't know what to do with her two incongruously glamorous stars.
This is the third film that Jennifer Lawrence and Bradley Cooper have made together, after Silver Linings Playbook and American Hustle. They're superb actors who have an obvious rapport together, but they are let down here by a storyline caught in some muddy, purgatorial wilderness between romantic drama and backwoods social realism.
Cooper plays George Pemberton, a dashing, would-be timber tycoon, building up his business in a remote wilderness community. Lawrence, sporting a Jean Harlow platinum blonde haircut, is Serena, a "wounded" and "beautiful" femme fatale whose family died in a fire years before on their own timber farm.
George marries her and brings her up to the mountains to help run his business. Serena is tough and pragmatic, dealing with rattlesnakes by training an eagle to prey on them and using her common sense and bravery to save loggers from horrific injuries. She is also intensely possessive of her husband and prepared to go to extreme lengths when either her business interests or her marriage are threatened.
The film boasts sumptuous production values, rekindling memories of Michael Cimino's Heaven's Gate. Unfortunately, it soon becomes weighed down by its own heavy-handed poetic symbolism (too many references to eagles and panthers), and by the guilt and self-loathing that its characters feel.
Join our new commenting forum
Join thought-provoking conversations, follow other Independent readers and see their replies