Sisters, film review: Tina Fey and Amy Poehler join forces in a fresh and funny comedy
The duo play siblings that  seem incapable of growing up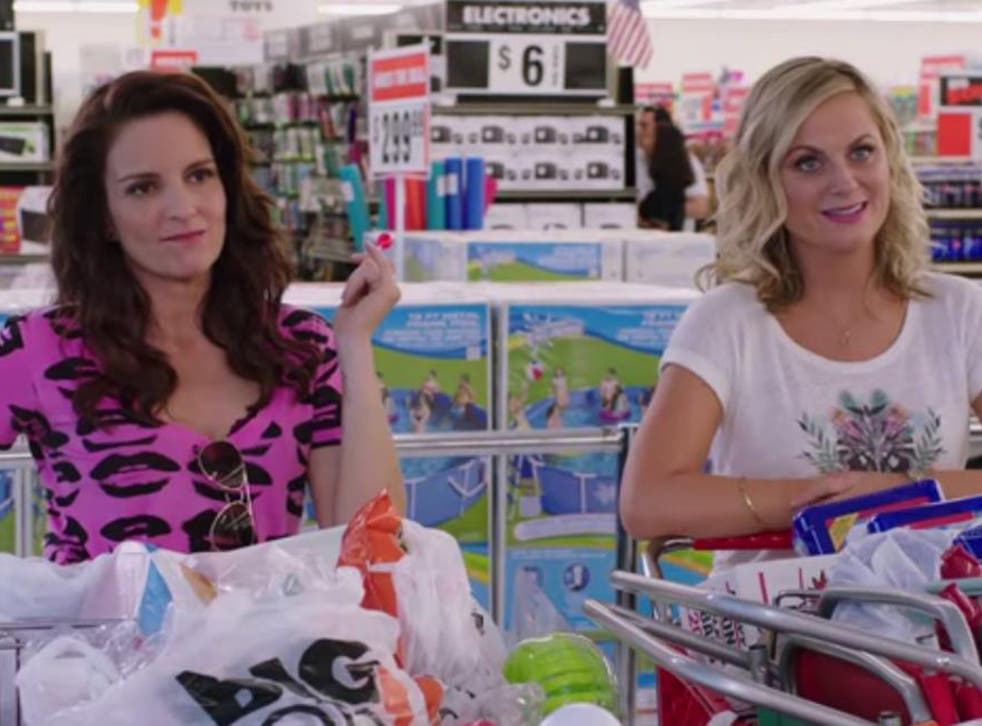 Tina Fey and Amy Poehler excel in this gleefully irreverent, scatological comedy. Its heroines are fortysomething sisters who, for different reasons, seem incapable of growing up. Fey plays Kate, a beautician who has nowhere to live, no job and no prospects. Poehler is the serious sister, divorced but hyper-responsible and trying to micro-manage the lives of everybody she encounters. In Orlando, Florida, their parents (Dianne Wiest and James Brolin) want to sell the family home, leaving Kate and Maura with just a weekend to clear up their childhood rooms. They decide to throw one final party in the house and invite their old school friends.
Much of the humour here (ornaments stuck up rectums, jokes about defecation and masturbation) is very base, indeed. What makes Sisters seem so fresh and funny, in spite of its recycling of old gross-out gags, is the sly wit of Paula Pell's screenplay. There is poignance and grotesquerie in the sight of Kate, Maura and their middle-aged friends behaving far more badly than they ever did during the teen years they miss so much.
Much of the film revolves around the rave the sisters throw in their suburban Florida home. As in Blake Edwards' The Party, the plot features a series of increasingly elaborate visual gags involving the household fixtures. Ingenious use is made of swimming pools, washing machines, lofts, cupboards and partitions as the revellers wreak total havoc. The most telling line comes when they're told that if they don't start behaving, someone will call their "children". Amid the flatulence jokes, the film-makers make resonant points about the narcissism and insecurity of the protagonists, who cling to memories of their childhoods like drowning women to their rafts.

Jason Moore, 118 mins Starring: Tina Fey, Amy Poehler, Dianne Wiest, James Brolin
Join our new commenting forum
Join thought-provoking conversations, follow other Independent readers and see their replies