Starred Up, film review: A prison drama with real conviction
(18) Dir. David Mackenzie; Starring Jack O'Connell, Rupert Friend, 106mins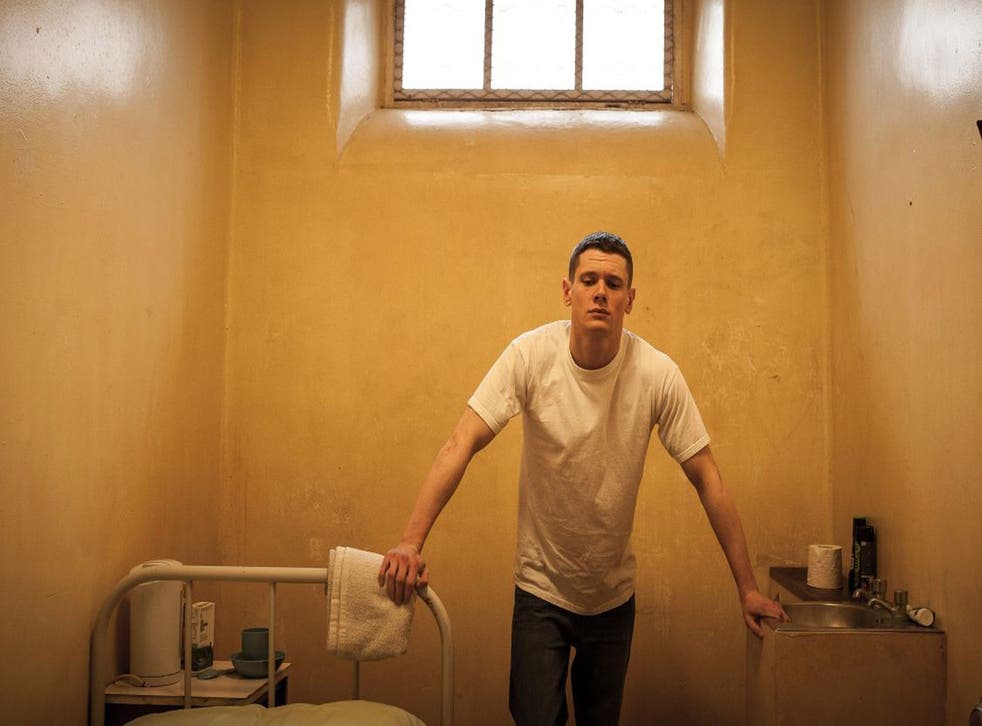 Nineteen-year-old Eric Love (Jack O'Connell) has been "starred up" – that is, transferred from a Young Offender Institution to an adult prison two years ahead of schedule – because of his uncontrollably violent behaviour. On his first day in with the big boys, he almost kills the man in the opposite cell, attacks two correction officers with a chair leg, and comes close to biting off the genitals of a third.
Starred Up, which is at least the hardest hitting British prison movie since Alan Clark's 1979 film Scum, and probably hits a little harder, poses two questions.
Firstly, whether or not Eric, a sneeringly smart but snarlingly feral young man in a permanent state of readiness for violence, is damaged beyond repair. And secondly, if he is redeemable, whether the prison system is fit for the purpose of rehabilitating him, or only, as the warden says, of warehousing him.
It isn't an issues movie, though. It is an incendiary, visceral, riveting drama with a fascinating Oedipal twist; a brutal-realist depiction of male behaviour and prison culture, with the bitter tang of authenticity, during which the viewer, like Eric, is kept in a constant state of adrenalised high alert.
And Jack O'Connell, who had already made several notable screen appearances since he was in This Is England in 2006, and who is in the centre of almost every frame of this film, announces himself as not just a fearless and fearsome screen actor but a star.
Join our new commenting forum
Join thought-provoking conversations, follow other Independent readers and see their replies