The Tale Of The Princess Kaguya, film review: Fresh flights of fancy from Studio Ghibli
(U) Dir. Isao Takahata; Voices Chloë Grace Moretz, James Caan, 137mins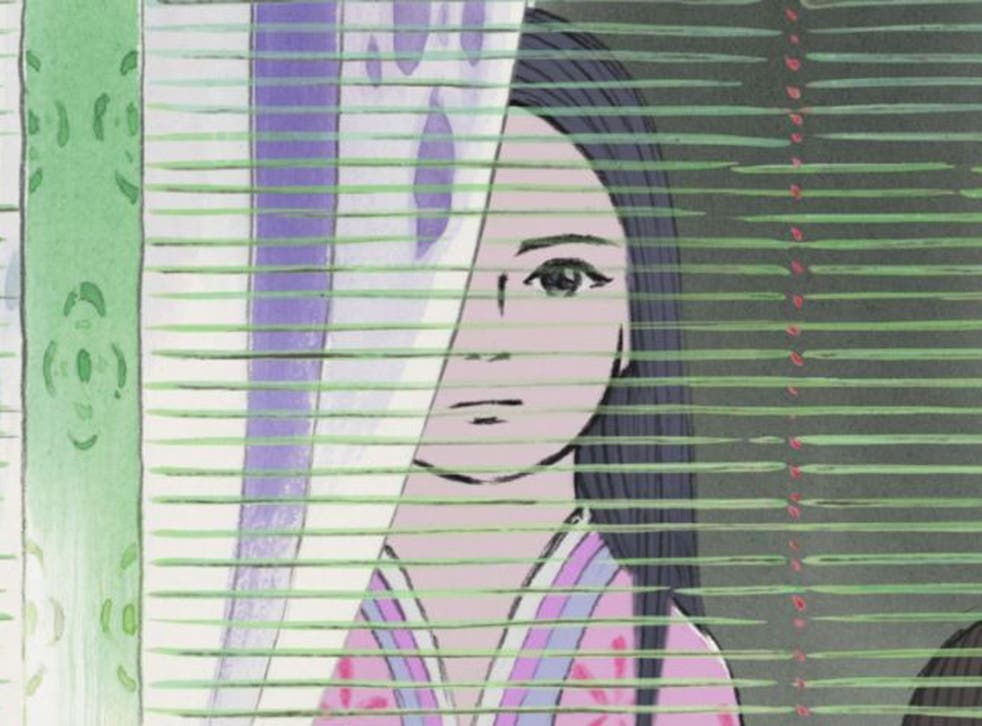 Now that lead animator Hayao Miyazaki has apparently retired, his co-founder of the Studio Ghibli animation house, Isao Takahata, might begin to get the international recognition he deserves. The animations Takahata has directed, which include the Second World War drama Grave of the Fireflies and the wistful contemporary urban tale Only Yesterday, have tended to be less fantastical than Miyazaki's – but The Tale of the Princess Kaguya takes the viewer on some wonderful flights of fancy.
It's based on a 10th-century Japanese folktale, usually translated as "The Tale of the Bamboo-Cutter", about a magical little girl whom a wood-cutter finds growing in a glowing bamboo shoot. She grows up quickly, like a bamboo shoot, and soon leaves the humble wood-cutter to be a princess in the city. But eventually her true destiny will come calling, in the shape of the moon.
Hand-drawn, with a wispy watercolour delicacy that makes it look like ancient Japanese woodcuts have come to life, The Tale of the Princess Kaguya is gorgeously beautiful in a way that words cannot do justice. It is two hours long and follows the rhythm of the seasons; it contains fascinating depictions of things like traditional bamboo-crafting techniques, or the customs and comportment that a princess would be expected to learn. In other words, it's not really for small children. But for older, more patient, sensitive ones, the rewards are bounteous.
Join our new commenting forum
Join thought-provoking conversations, follow other Independent readers and see their replies