The Dirties, film review: Top marks for Matt Johnson's brutal school portrait
(15) Dir. Matt Johnson; Starring Matt Johnson, Owen Williams, 83mins
Laurence Phelan
Thursday 05 June 2014 13:24 Comments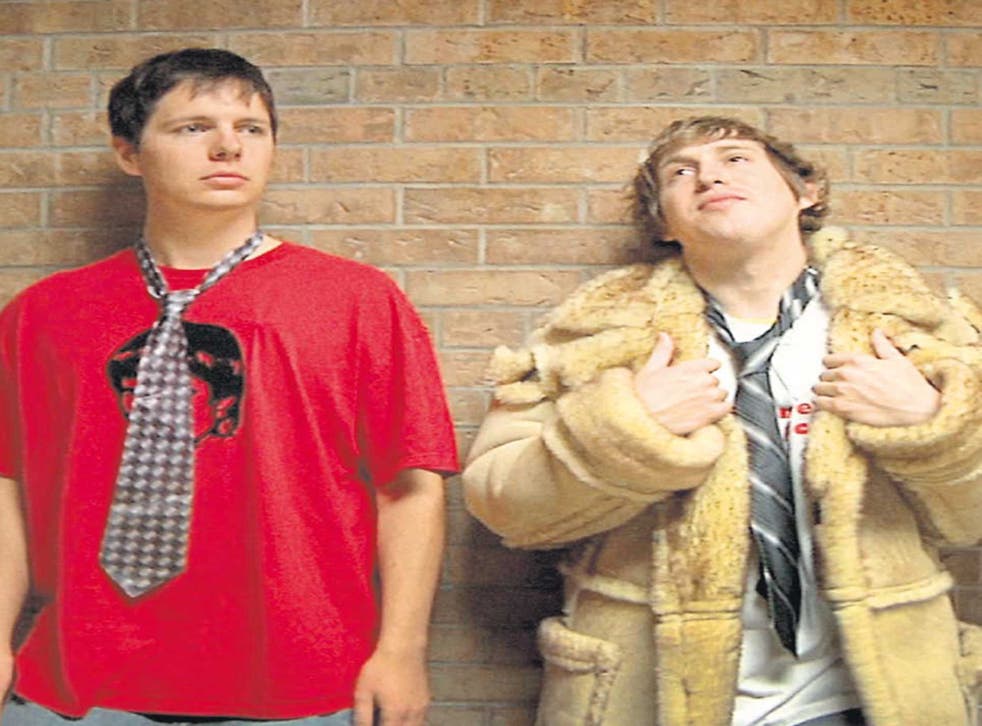 In his debut feature, the 26-year-old Matt Johnson plays Matt, a nerdy high-school film geek directing an outlandish amateur action-comedy about two nerdy high- school students who shoot all their school's bullies.
And, to begin with, The Dirties is a very funny meta comedy; manna for film geeks, but full of a high-spirited and punkish energy that anyone from fans of Jackass and Ali G to fans of Spike Jonze and Harmony Korine can appreciate. Johnson went undercover in a real Toronto high school and a lot of The Dirties was improvised and filmed on hidden cameras, guerrilla style.
But somewhere around the halfway mark, Matt begins having trouble distinguishing the idea for his film from the idea of shooting all of his school's bullies for real.
Johnson's film gets confusing and darkens, and reveals itself, not just as a knockabout comedy, but as a serious, thoughtful and all too plausible study of the psychological state in which a young, movie- and self-obsessed North American male might decide to take a gun to his school and start shooting.
Register for free to continue reading
Registration is a free and easy way to support our truly independent journalism
By registering, you will also enjoy limited access to Premium articles, exclusive newsletters, commenting, and virtual events with our leading journalists
Already have an account? sign in
Join our new commenting forum
Join thought-provoking conversations, follow other Independent readers and see their replies